7Weather – It's been a pretty nice day with some sun and high temperatures in the upper 40s/low 50s! More 50s on tap for tomorrow. How about that wind? It was still noticeable today. We'll have less of it tomorrow, then track an evening spot shower. Light wind and 50s stick around for Saturday, before temperatures tumble and it turns blustery Sunday.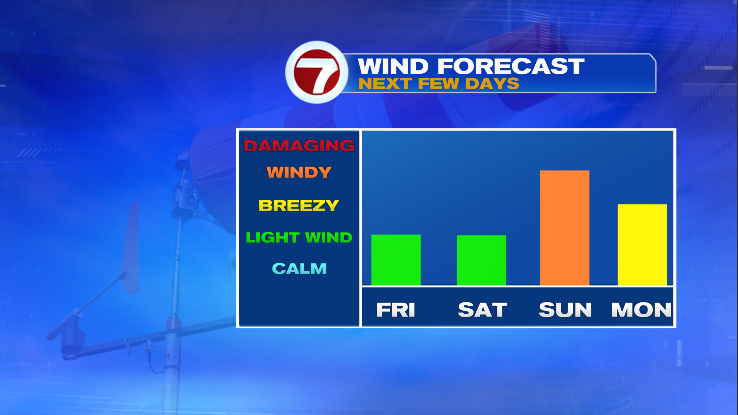 Here's what we have going on for St. Patrick's Day. Temperatures start in the low 30s with a lot of clouds around, and light wind. We'll see mostly clouds through the day, but that won't stop temperatures inland from climbing into the 50s. The wind will be out of the southeast so it'll keep the Cape in the 40s. The farther north you go and where there's still a snowpack, temperatures will stay a few degrees cooler as well.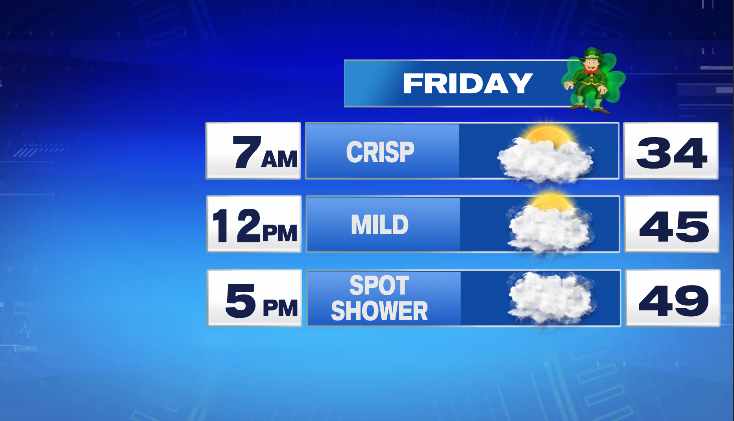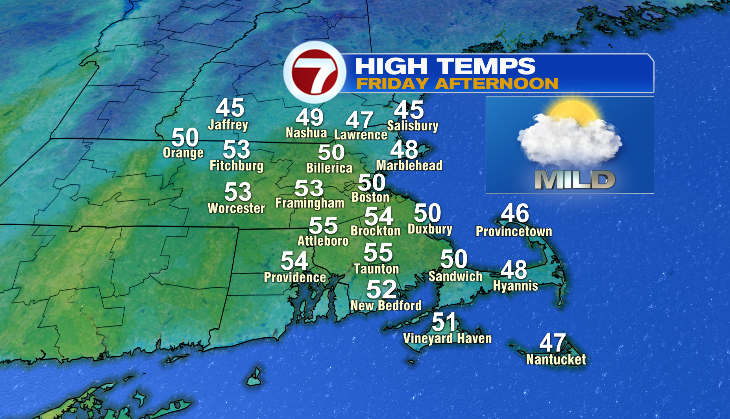 A spot shower is possible late Friday evening through the night. It won't be anything like Tuesday morning's heavy rain. Any showers tomorrow night will be light. Have a rain jacket or umbrella with you just in case. Other than that, it stays quiet. Saturday morning, a shower or two will work across the Cape, although it will be very early and before sunrise.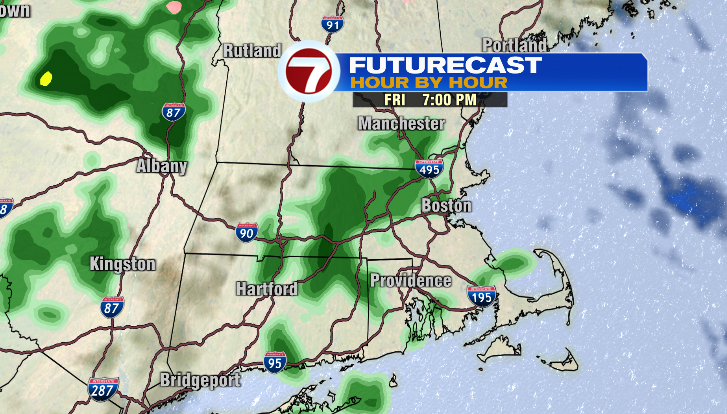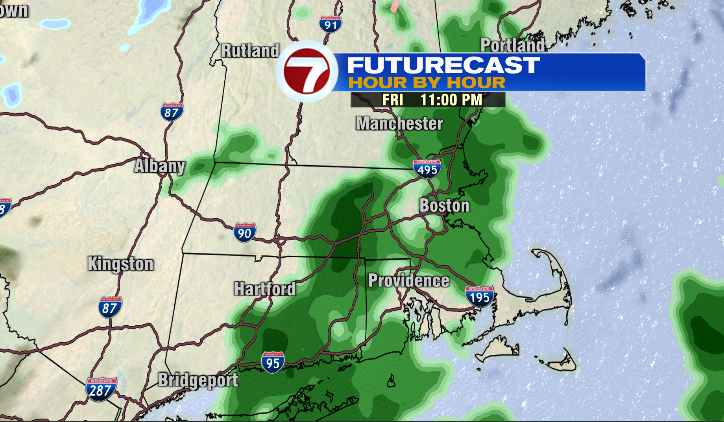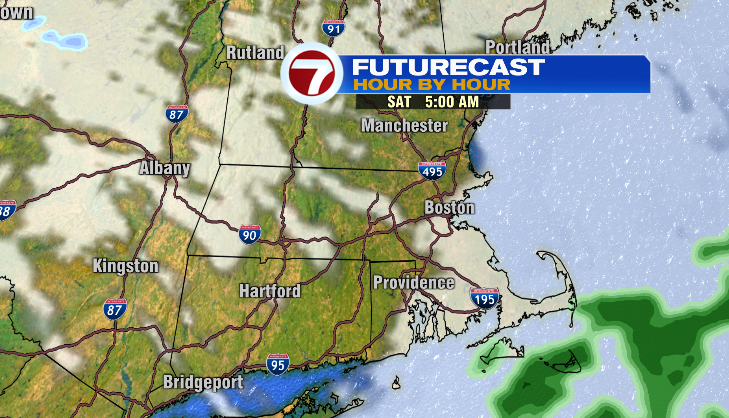 Saturday might be the more enjoyable day to be outside in terms of temperatures. Morning temperatures start off in the upper 30s and rebound to the low 50s. Light wind too!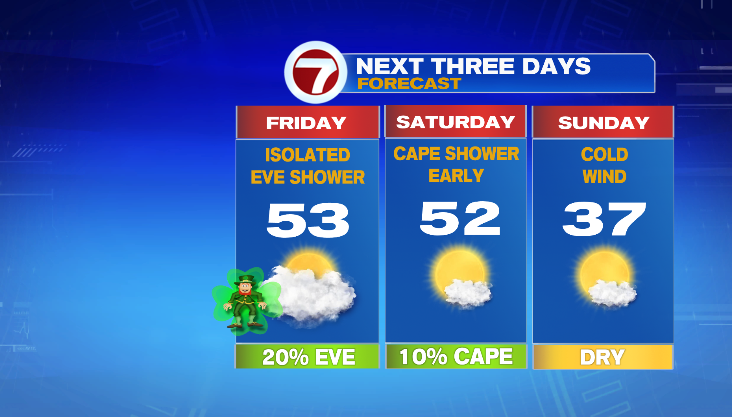 After a cold front knocks back temperatures, Sunday will feel a lot different. Bundle up and try to find a wind-sheltered area for the St. Patrick's Day Parade in Southie!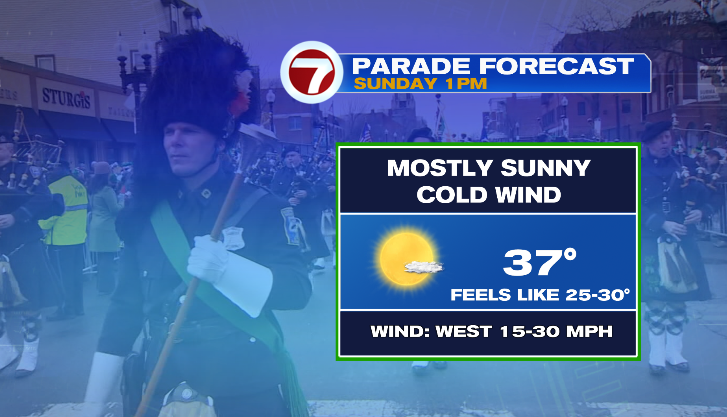 Sunday will be the chilliest day of your 7 on 7 forecast. We're looking at more days in the 50s coming our way! Spring officially starts on Monday, and it will be a nice start to it.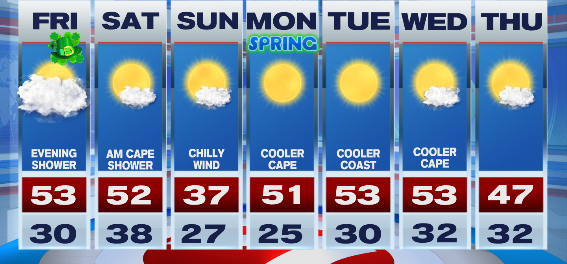 -Meteorologist Melanie Black