Happy Valentine's Day folks! The good news… today turns milder and also feature some dry weather for all those date plans this evening! The good weather has been tough to come by too in some recent Valentine's as 2015 had over a foot of snow and 2016 had temps at -9 in the morning. Yikes!
Before we get to the dinner and movie stuff tonight, we need to get through this morning. While it's a dry start for most of us, there has been a patch of freezing rain in CT this AM, that's working east. For an hour or two, there will be the chance for a bit of freezing rain early this morning across far Southeastern Mass, where a winter weather advisory is in place until 9am. Any light icing will be brief, as temps soar well above freezing for the rest of the day. In fact, by this afternoon, we'll near 50 under a partly sunny sky.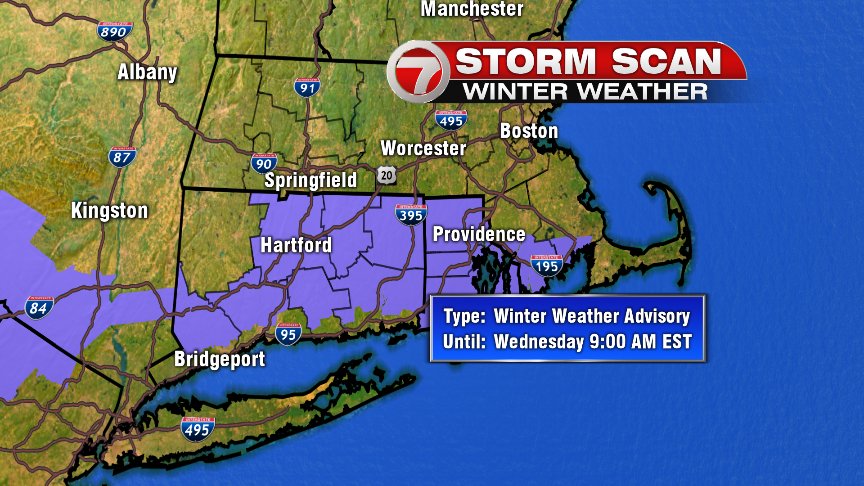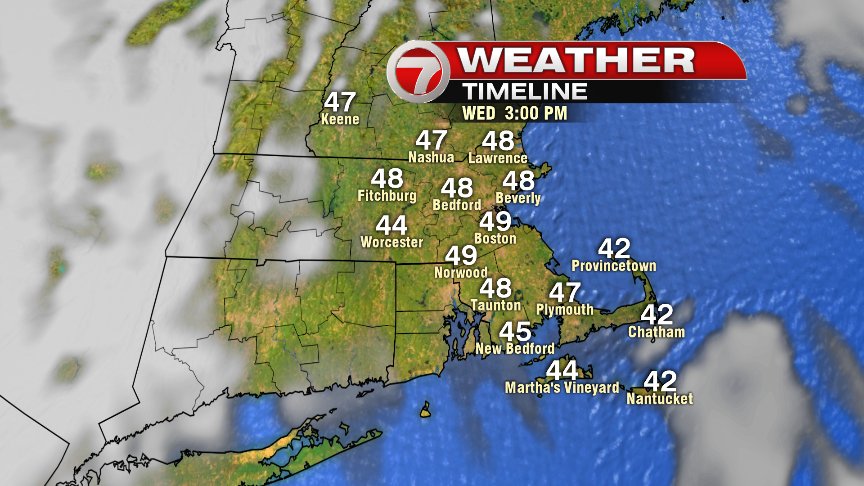 Date night tonight looks good with dry conditions prevailing through the evening as temps slide back into the upper 30s. If you're out late tonight, past midnight, there is the risk for a few showers, especially in Southeast Mass. Those showers end by 8am Thursday, so rain won't be a widespread issue for tomorrow mornings commute.  By the afternoon, clouds and peeks of sun should be enough to launch temps well into the 50s, if not close to 60!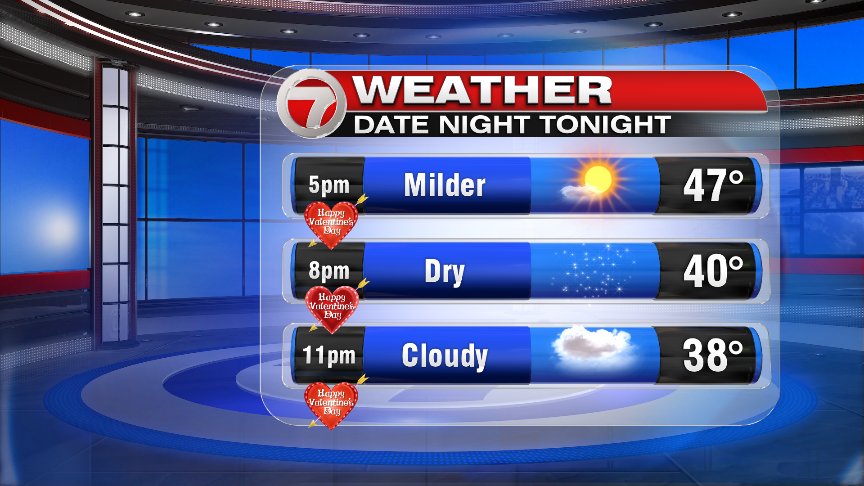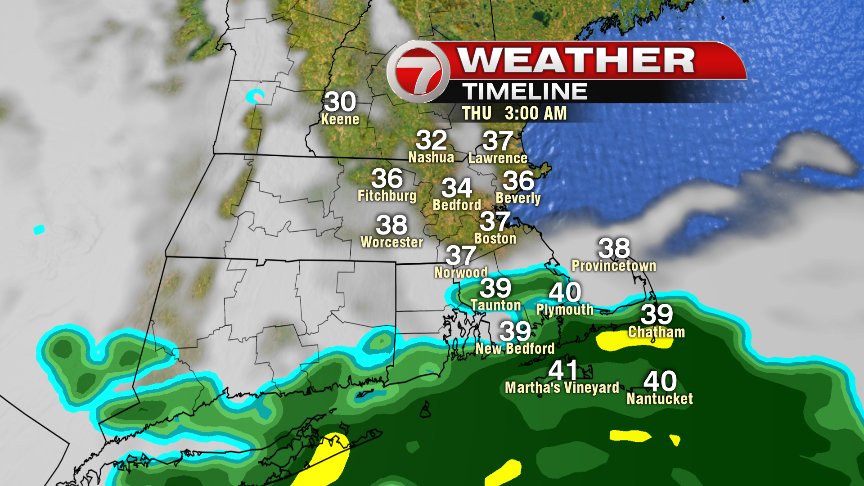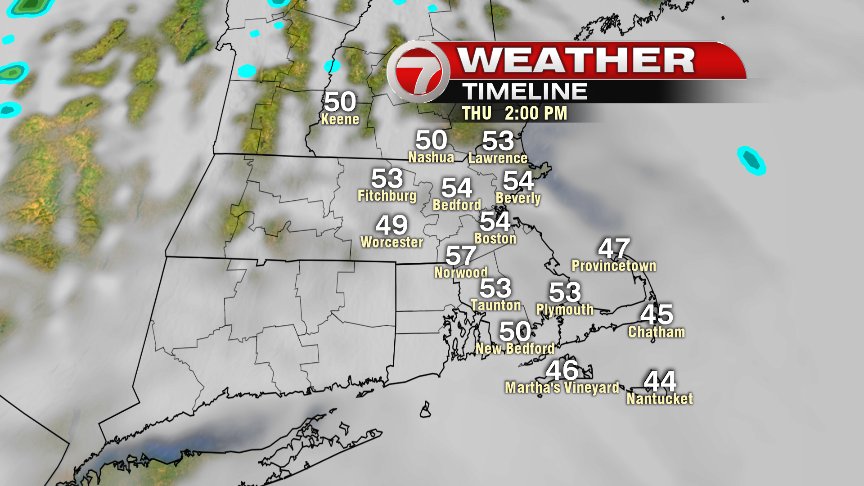 More showers roll in Friday morning, although Friday is still mild, near 50. Friday night and Saturday, a quick shot of cold air moves back in, and although the longer range pattern overall is a mild one, the brief shot of cold air may combine with a wave of low pressure passing close enough to us to throw in some snow this weekend. The best chance for that snow would be Saturday night into early Sunday. Maybe like a 11pm-7am type storm, which is a fairly quick hitter. Damaging winds and coastal flooding shouldn't be much of an issue. It's too soon to talk #s, and yes, it's still possible that it's far enough south, that we won't have to plow or shove. As they say in this biz…. "Stay Tuned!"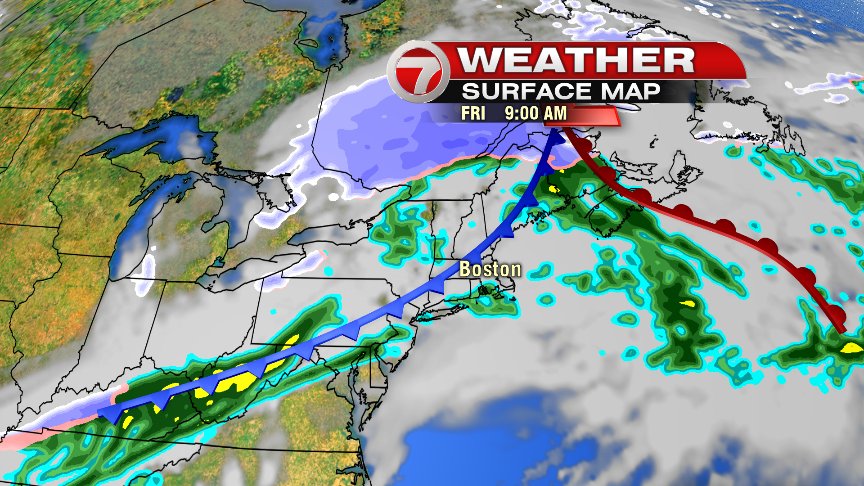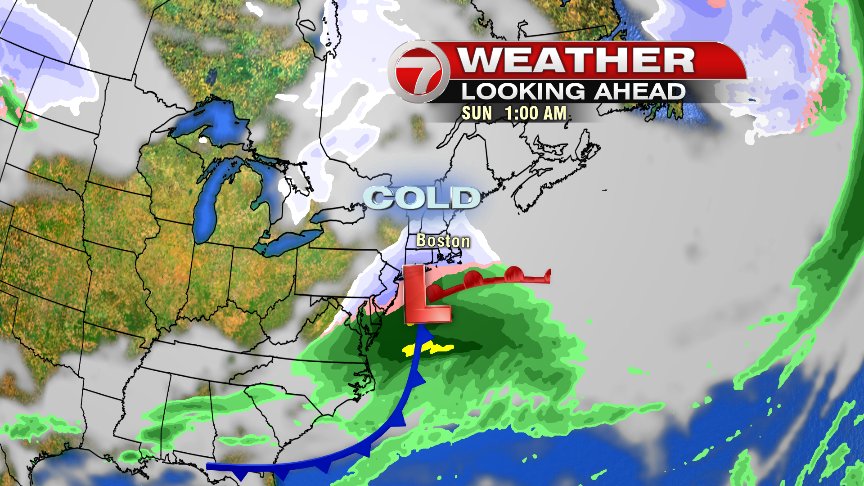 Milder air works back in here early next week, 40s and 50s.
Have a great day!
@clamberton7 – twitter