What a day we had yesterday! While clouds increased through the afternoon, it was remarkably warm with temps cruising to a record of 62 in Boston and reached 70+ from New Bedford to Providence, RI.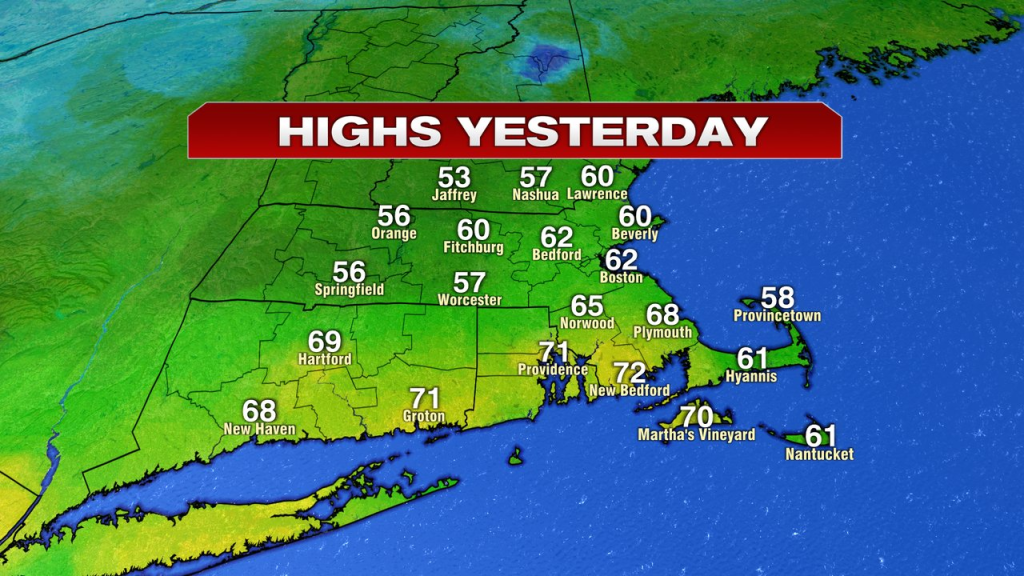 While the warmth is still with us this morning, the wet weather will be with us as well at times. The highest risk of rain is late morning, through the afternoon. Showers are scattered, so it won't rain the entire time, but certainly will be unsettled vs. what we saw yesterday. 62 is the forecasted high in Boston, which would break the record for the date again.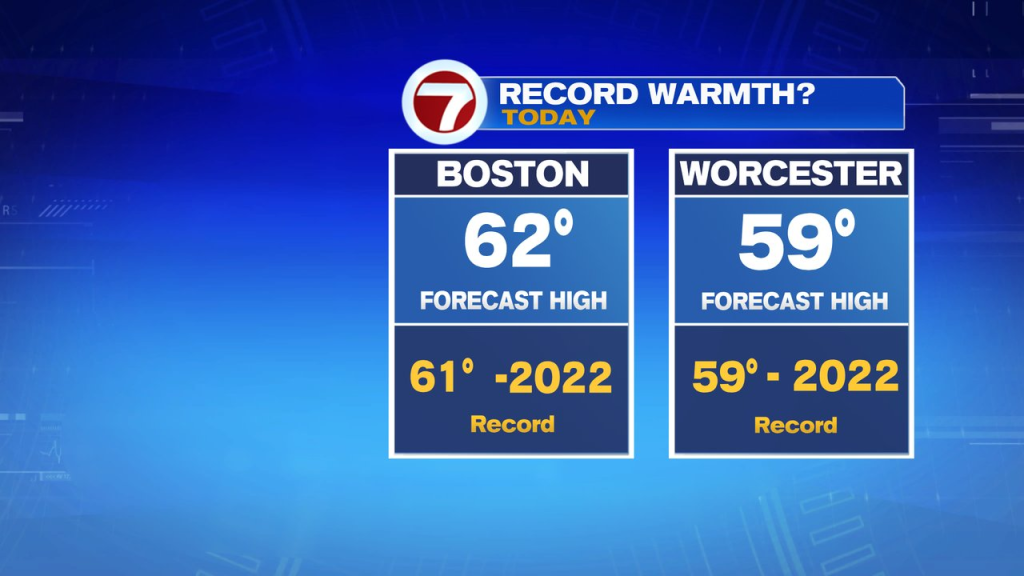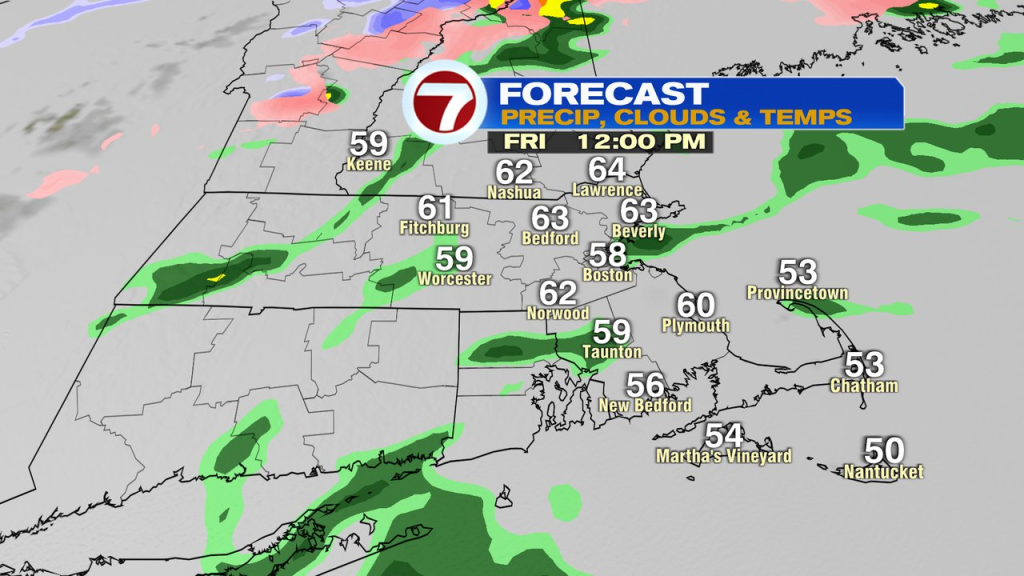 The breeze picks up too, gusting 30-40mph out of the southwest early this afternoon, then out of the northwest this evening and overnight tonight. Temps crash back late today as well, with the numbers going from the low 60s this afternoon to the upper 30s by 7pm and down to near 20 by daybreak tomorrow. As temps tumble, so do the wind chills, heading back into the single digits overnight.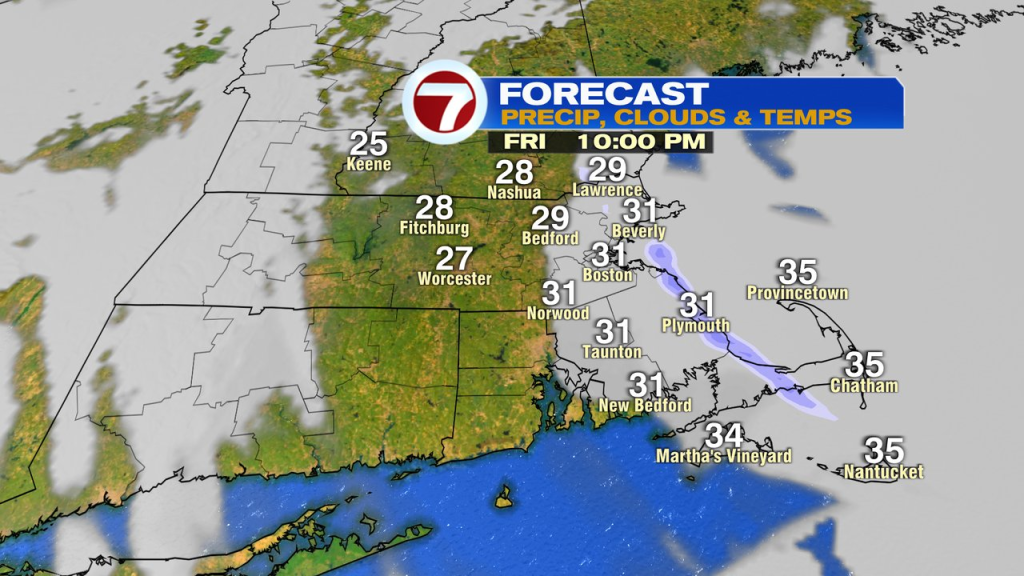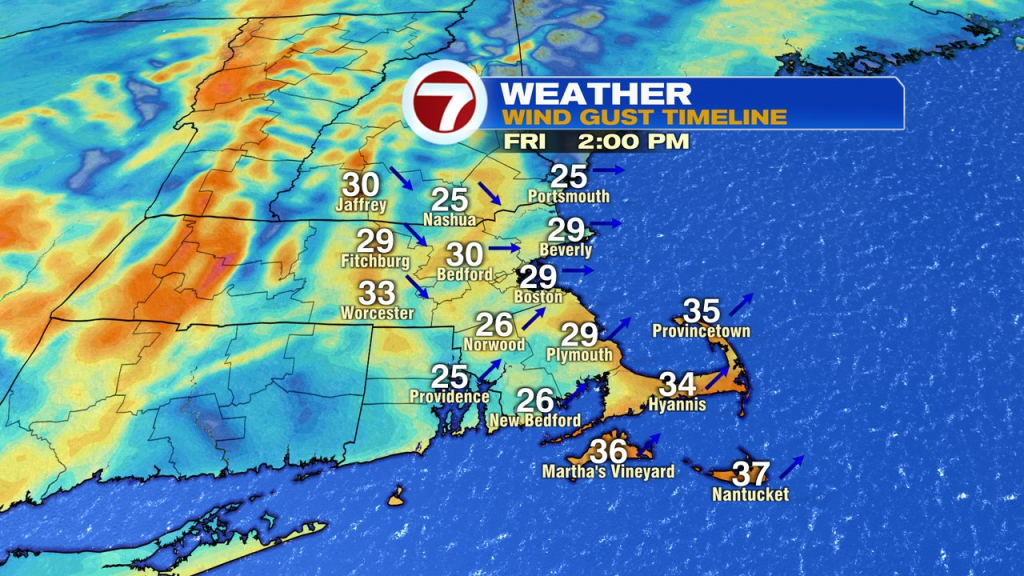 It'll be seasonably chilly tomorrow, with highs near 40. Sunday the bounce back is nice with highs near 50.

Showers move in Monday with highs in the 50s again.

Late next week, the pattern turns colder but we'll likely be the battle ground between cold and mild here in Southern New England with a mixed bag of precip. Northern New England will likely see snow, especially with the Thursday storm moving in. Good news for Ski County on School Vacation week.