7Weather – Our decent weather weekend continues! Yesterday our highs were near 40°, right near average for this time of year. If that was too cool for you, maybe you'll enjoy the more mild temperatures today. Take advantage of the dry conditions, next week looks unsettled.
Today will look a bit different. We'll have more clouds around, and they'll thicken up through the day. A light southwest wind will pick up this afternoon. Afternoon highs will be in the upper 40s/near 50°.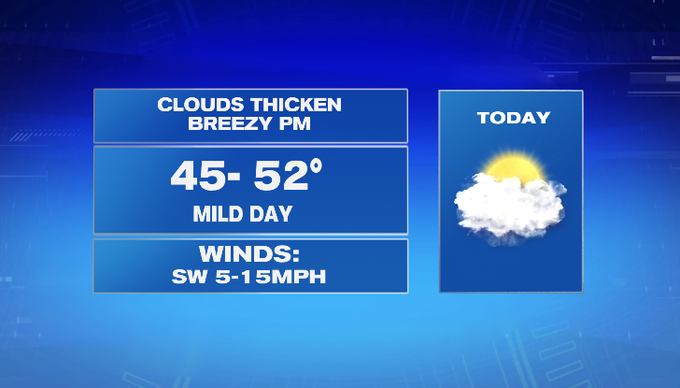 Tonight a stream of moisture gets pulled up the coast bringing showers for the Cape and Islands into tomorrow morning. Any activity should wrap up around, just after sunrise (6:34 am). For the rest of us, we'll the start the day with a lot of clouds and temperatures in the 30s/near 40°. We'll hold on to the clouds and the mild airmass through the majority of the day as highs launch into the 50s. A cold front will sweep through in the afternoon bringing a few showers inland. Majority of the day though you'll should be able to avoid any wet weather.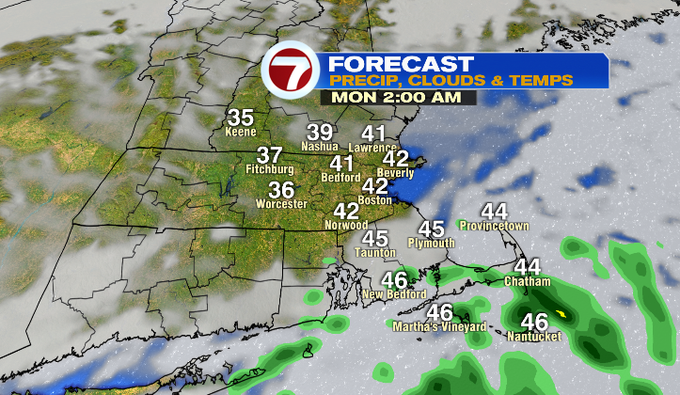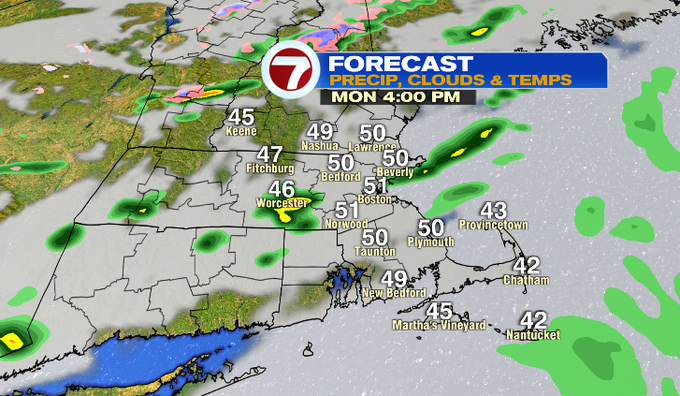 Each day thereafter brings a chance for a shower, even wintry precipitation… yes I used "wintry!" Not much of that around Boston this month. In fact, we've only picked up a trace of snowfall. That was on Friday.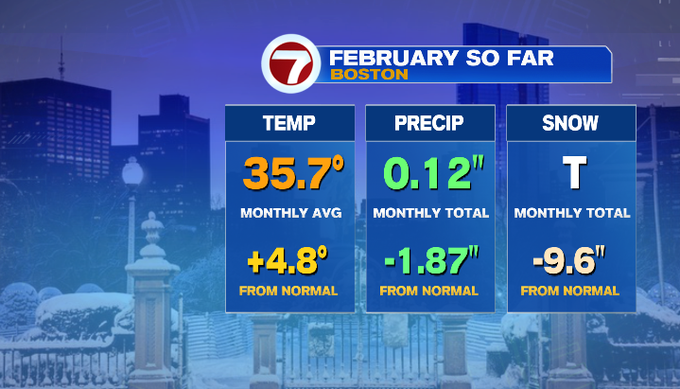 The pattern changes this week as the jet stream dips south. That will bring us colder air (not arctic air like a few weeks ago!) and put the storm track through New England. Tuesday it looks like the precipitation will be snow and rain. We'll also watch a storm system that drops out of the Pacific Northwest. A chunk of energy from it will track across the country, and a low pressure system will reach our region late Wednesday into Thursday. Right now, it looks like this could bring Southern New England a little something of everything – snow, sleet, freezing rain and rain Thursday. Check out those temperatures Saturday morning too! There's a chance for another wintry storm by the end of next weekend.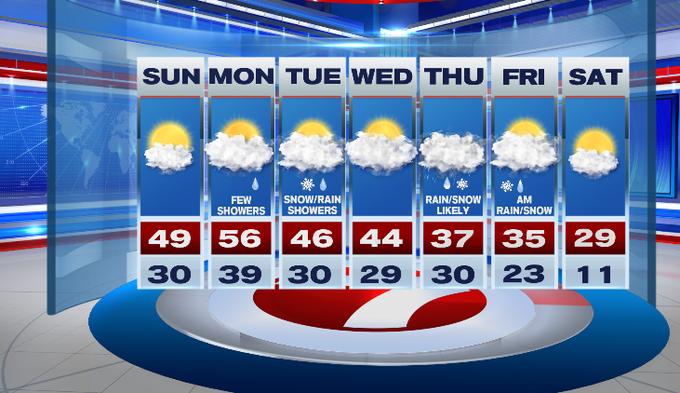 And just for fun… take a look at tomorrow's forecast in Fort Myers to kick off Red Sox spring training! Solid baseball weather – with warm highs in the low 80s. Temperatures climb to the upper 80s by the end of the week!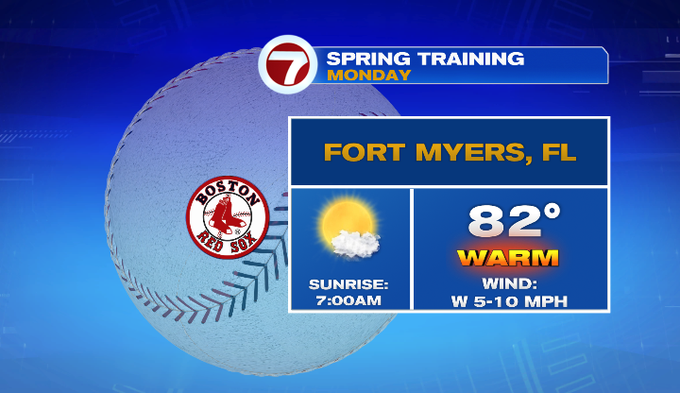 Enjoy the holiday weekend!
-Meteorologist Melanie Black