We're waking up to a bit more sun and less humidity this morning. There are a few light showers across southern New Hampshire.
A frontal boundary is off to our east. Behind this, we have a north/northeast wind that'll keep it cooler in the 70s today. Some mid-level energy and moisture will keep the chance for a few showers around as well. Clouds will be thicker along the coast.
Pleasant tonight. Tomorrow will be slightly warmer but still cooler at the coast. There's a chance for a spot shower, mainly inland in the afternoon and evening.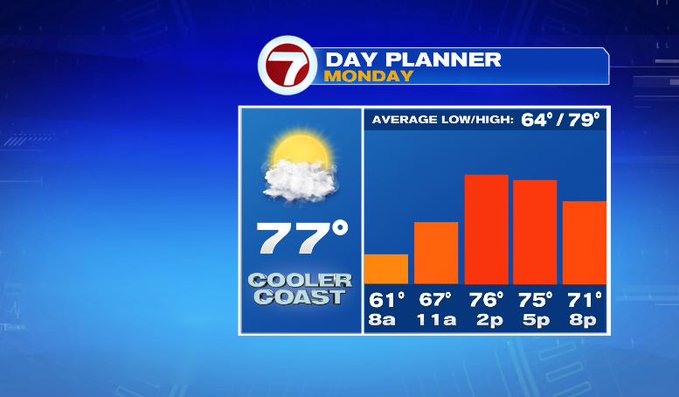 This week, rain returns Tuesday and Wednesday. There's a lot of activity in the Tropics. Franklin became a category 1 hurricane yesterday in the open Atlantic. We're also watching Tropical Depression 10. A front and high pressure will keep what will be left of these storms out of our region. However, we can expect big waves and strong rip currents Wednesday into Thursday, especially on the southern edges of Nantucket and Martha's Vineyard.
-Meteorologist Melanie Black