7Weather – Today made another mild, February day! Chilly, morning temperatures turned into afternoon highs reaching the upper 50s/low 60s. For Boston, it's our 4th 50° day so far this month. Our average temperature is about 3° above what's typical for the month (that number doesn't account for today's temperatures). Above average will be the theme into tomorrow and Friday morning.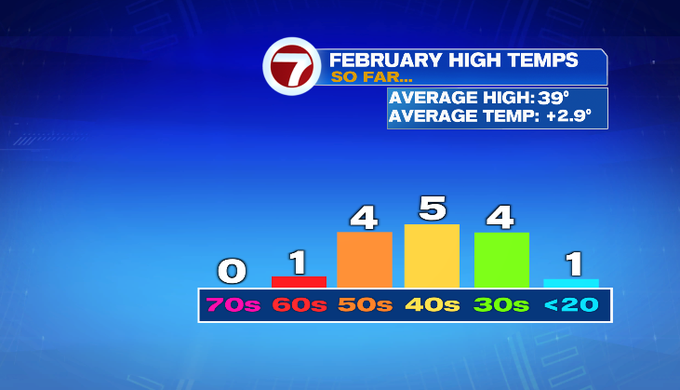 To our south and west, temperatures range in the 50s to 70s. We'll get a piece of that warmer airmass before the end of the week. Also looking back across the country, there's a cold pocket of moisture that has exited the Four Corners region and moisture out of the Southeast. These two will merge and a low pressure system will drag in showers to our region by tomorrow, before a cold front knocks back temperatures the second half of Friday.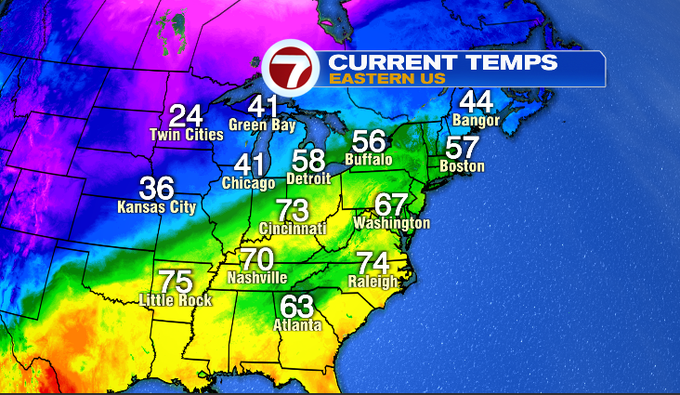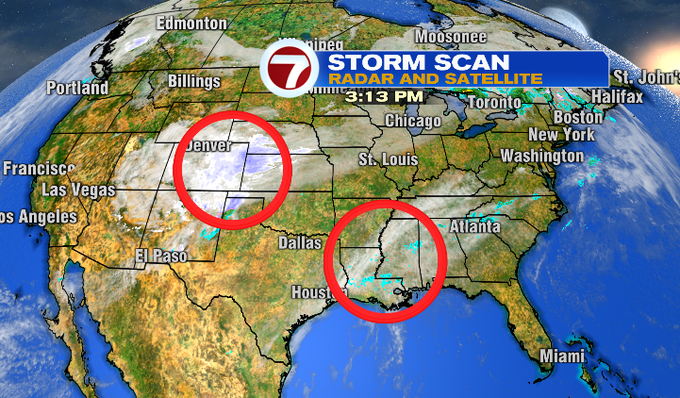 Tomorrow morning starts off mild and breezy. Morning lows likely stay in the upper 40s/near 50. Your morning is the best time to see the sun. High clouds will increase past sunrise, and clouds will thicken up by mid/late morning. We'll have a warmer airmass upstairs and we'll start off mild, so it won't take much to get temperatures near 60°. Check out the highs we're forecasting tomorrow- warm! Boston's record high temperature is 60°/1910, and we'll likely climb above that.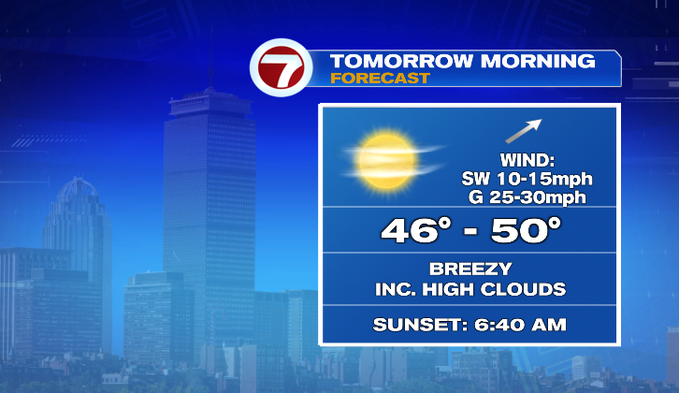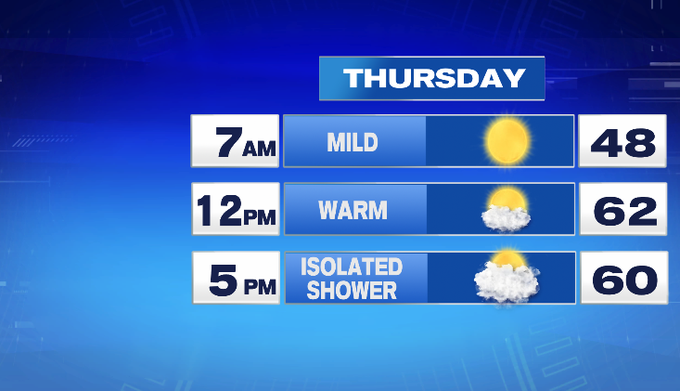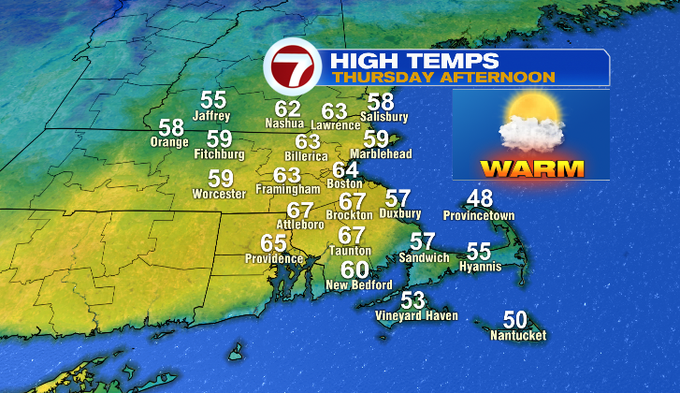 As for the majority of the day, we're dry. Showers move in past sunset. Expect a wet evening commute. Showers taper into the night.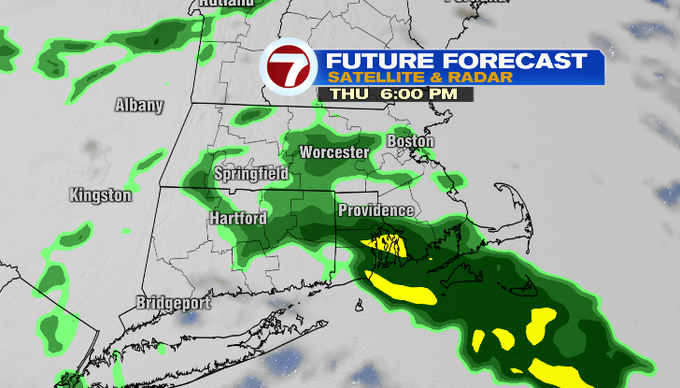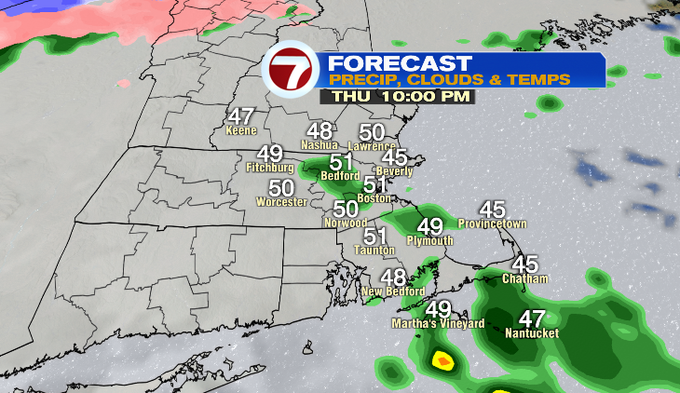 Friday, expect rain showers by the morning commute. Showers will linger through midday. A cold front will slide southeast drying out our region from west to east into the afternoon/evening. What will be more noticeable is the drop in temperatures. We'll start out with a lot of clouds so it won't take a lot to get near 60° by noon. By midday/early afternoon, the front will work west to east knocking back temperatures into the 30s by the evening. You'll want to have a thicker jacket for the way home from work or for any dinner plans Friday night!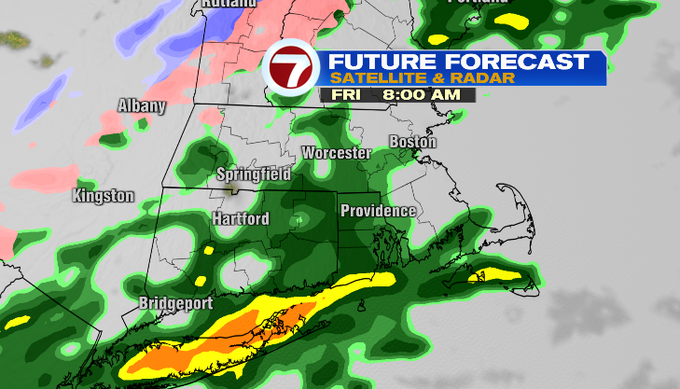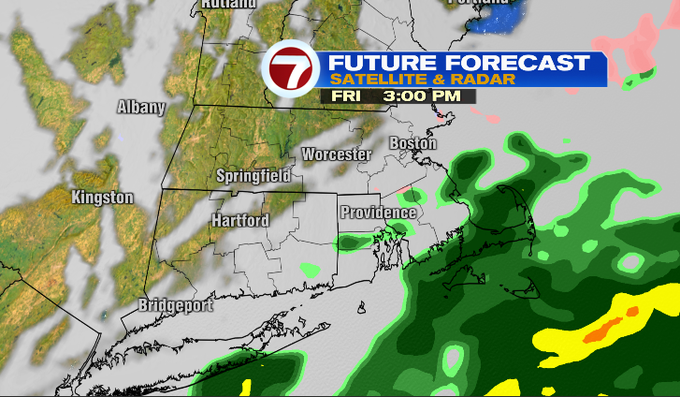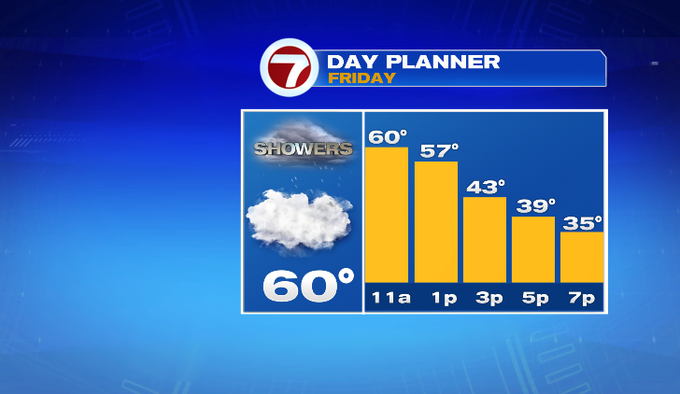 Saturday will feel much cooler near 40° with a lot of sun. Sunday temperatures rebound back near 50°.
Have a great rest of your work week!
-Meteorologist Melanie Black