What a day yesterday as temps rose into the lower to middle 60s under a mainly sunny sky and light winds. Today, we'll be right back into the 60s, but have some other "issues" to deal with. The first issue of the day is the locally dense fog which is most widespread south of the Pike, especially prevalent across Southeast Mass, RI, and CT. There is a locally dense fog advisory in place there until 10am.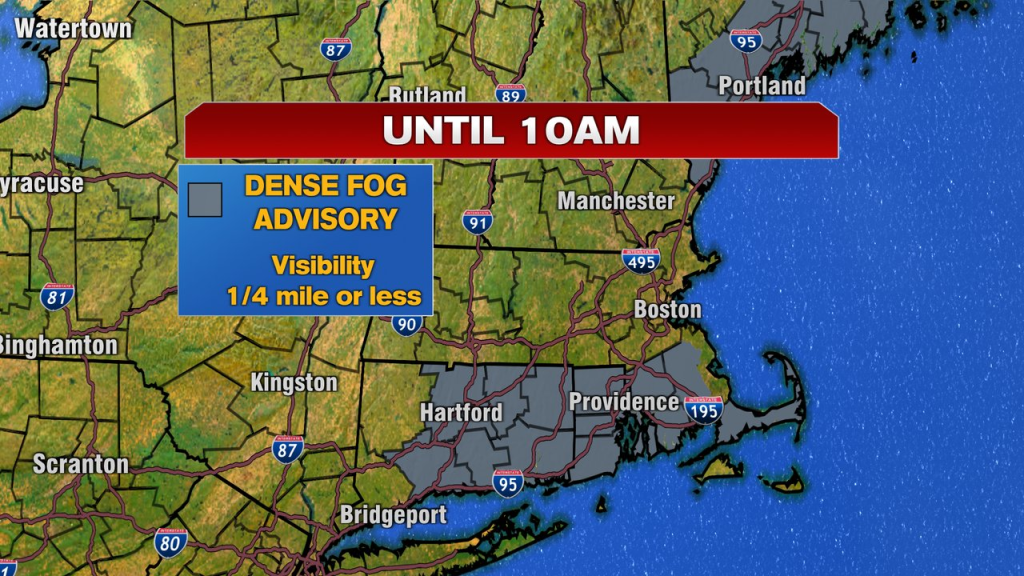 Once the wind gets going, the fog dissipates and temps shoot up. We'll head up into the mid 60s this afternoon with a southwesterly wind gusting 25-30mph.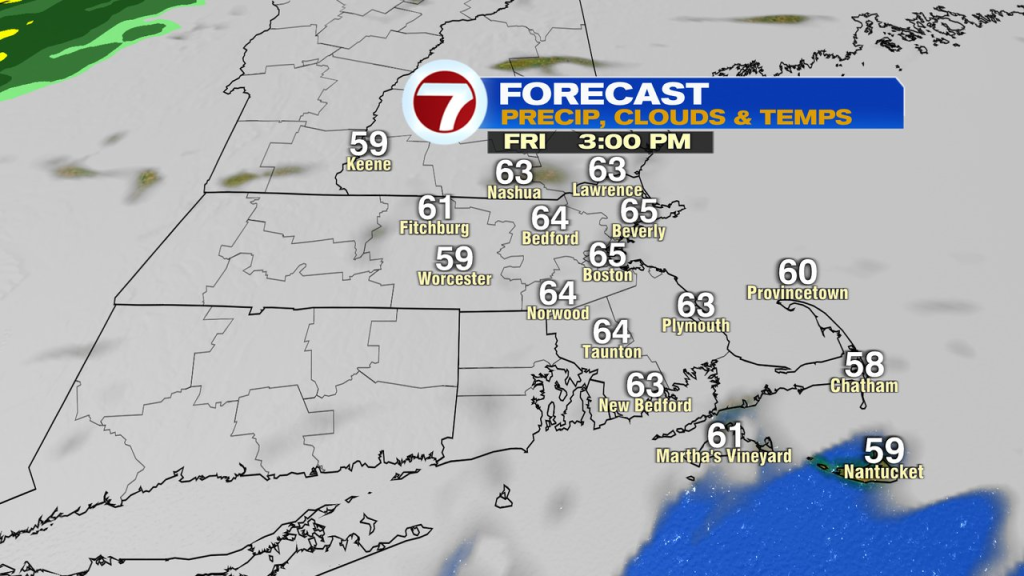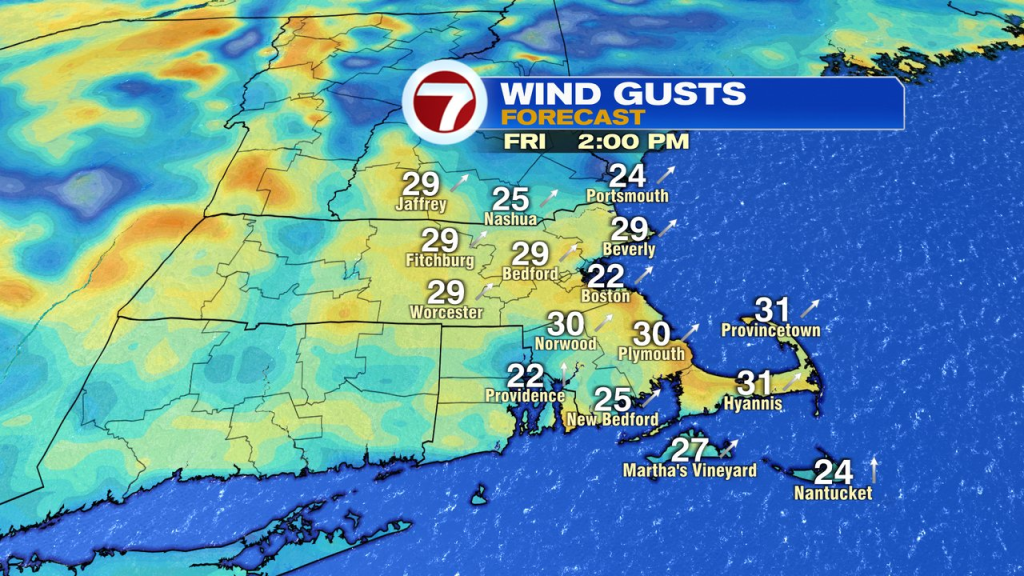 That southerly breeze continues tonight as temps stay lofty, in the mid 50s. The highest risk for showers tonight is across far southeast Mass, especially the Cape and Islands. By early tomorrow morning, we'll have some interior showers in the mix and then watch a few of those showers move through eastern Mass mid morning to early afternoon.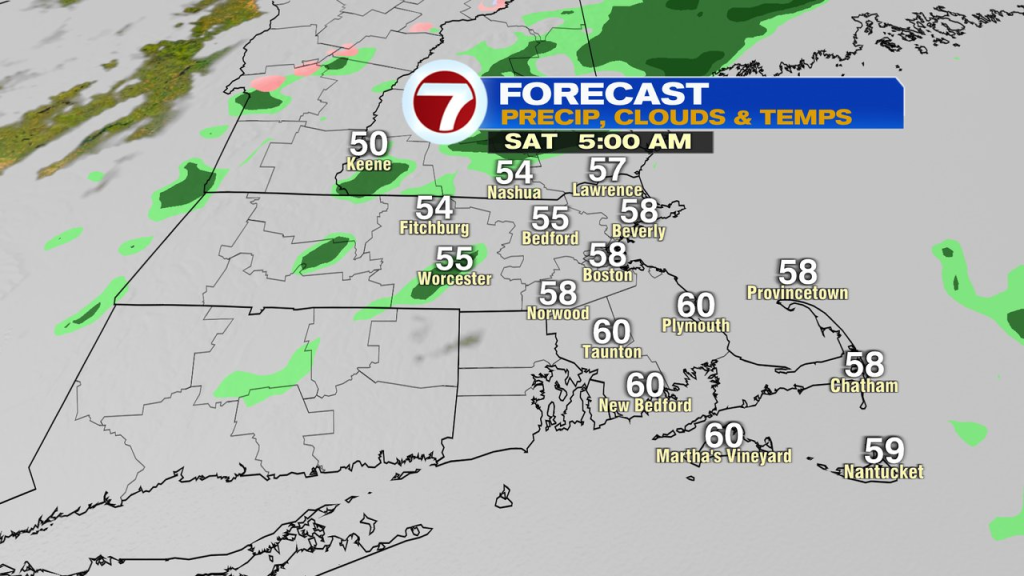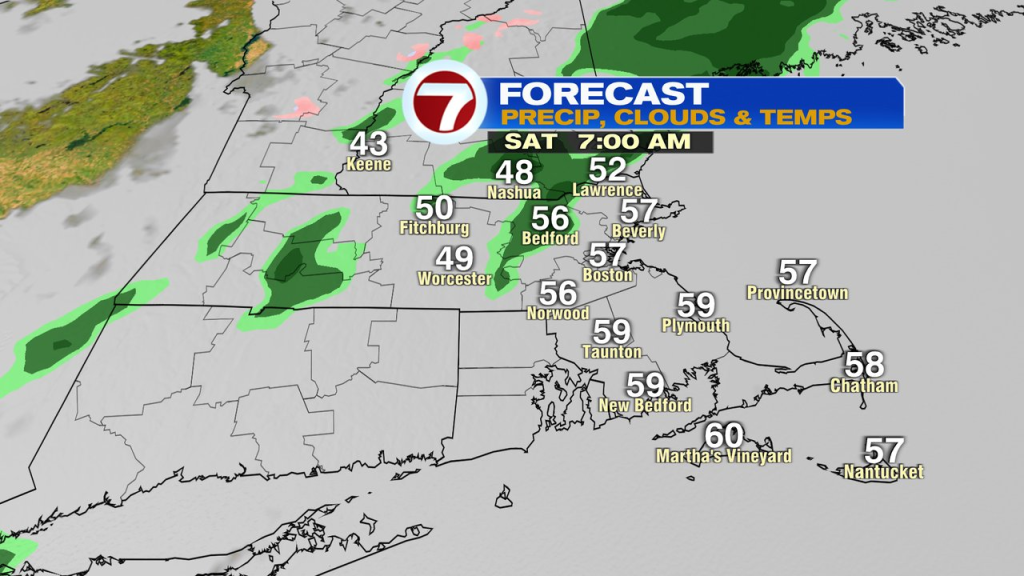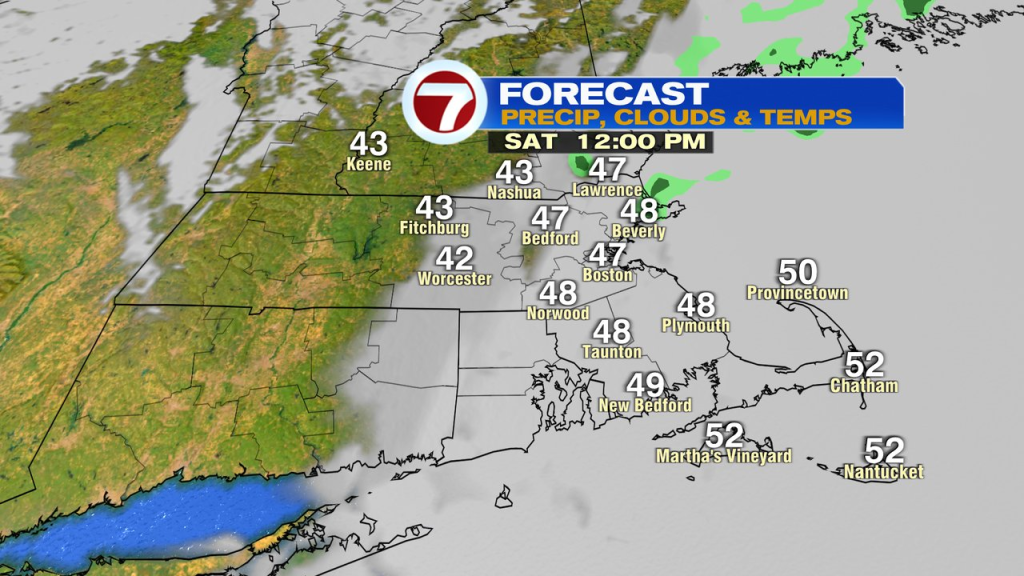 We'll dry out from west to east tomorrow afternoon as clearing skies push back in late-day. One thing to note, despite the mild start in the mid to upper 50s, then highs of the day will be in the morning as midday/afternoon temps crash back into the 40s on a gusty breeze. That wind in the afternoon and evening will gust 20-30mph again with gusts to 40 across the Cape.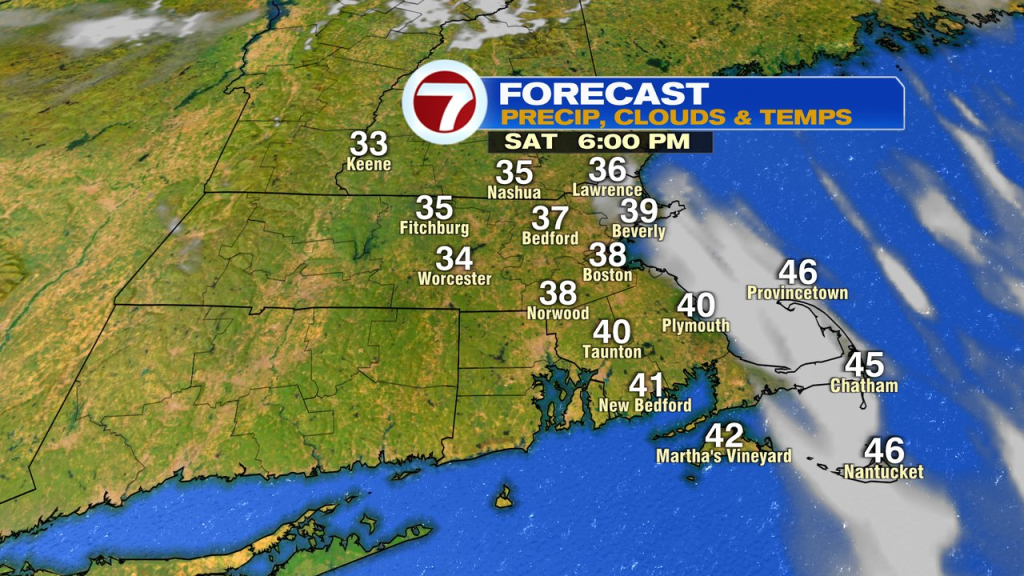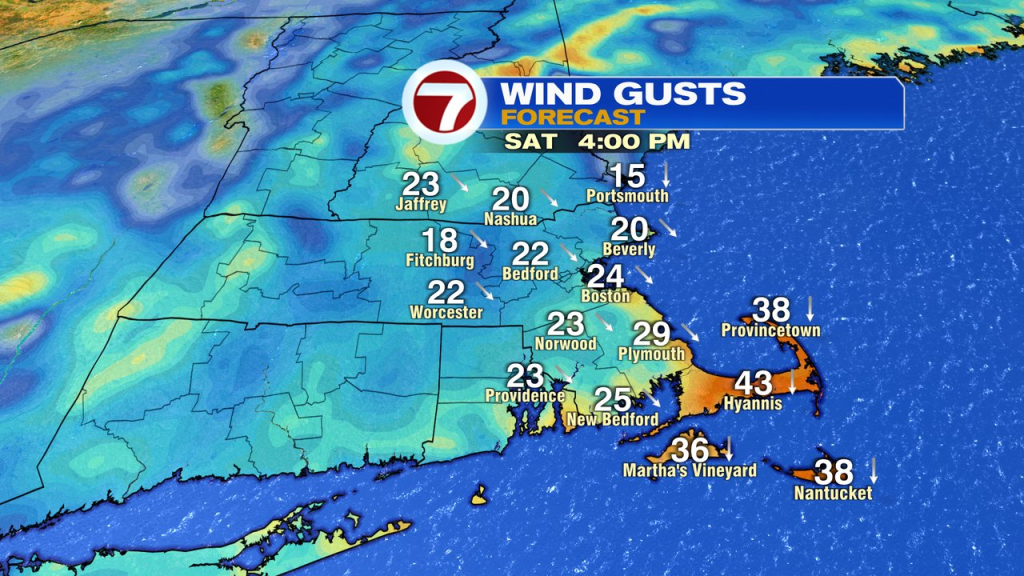 Sunday is a dry day, but we'll have a chilly breeze with highs in the 40s. We'll continue that chill into early next week.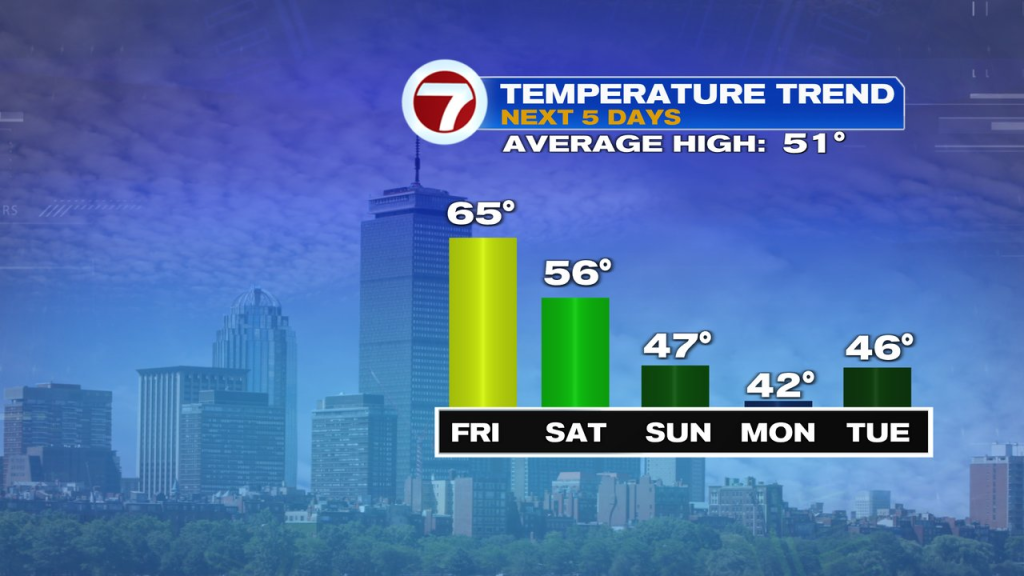 Longer range:
Yes, a big travel week is ahead next week. Right now, the highest risk of widespread rain looks to be late Tuesday into Wednesday morning.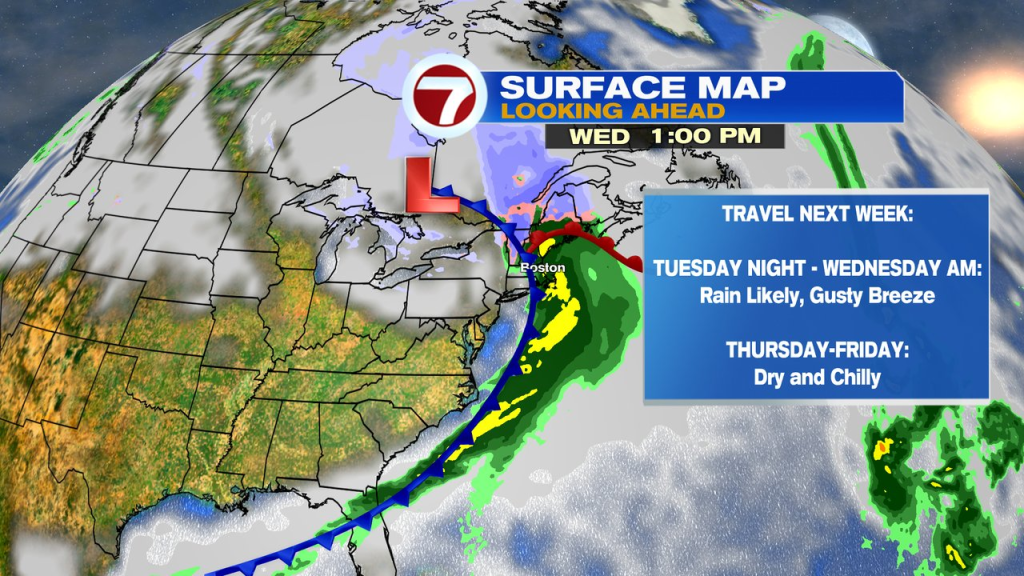 By Thanksgiving and Black Friday, it favors dry and chilly air with highs in the 30s to low 40s. Plenty of time to watch that, but this is what the pattern looks like as of now. Below is an example of an ensemble average for temps. You see that a chilly pattern prevails in the longer range.