If you happen to have off for the President's Day holiday today, you're finishing off the holiday weekend with another nice day! Saturday was cooler but sunny, with mild air returning with cloud cover on Sunday. Today will be more Sunday-like with warmer temperatures and more cloud cover. I don't think it's a full overcast day, and we'll see some sun, but overall plenty of clouds. That said, temperatures today will still climb to the mid to upper 50s!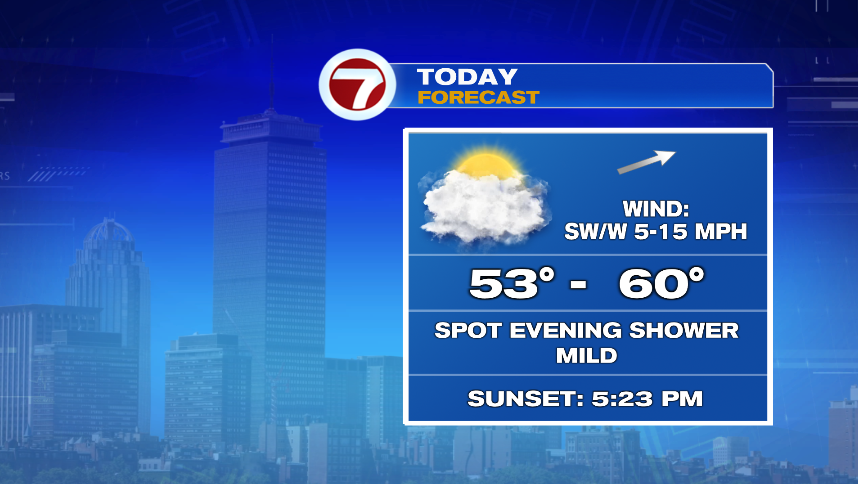 It's possible that a brief, light shower pops up this evening but they'd be very isolated, light, and low impact and I wouldn't worry too much about it. Precipitation chances will go up quite a bit this week, giving us a much more unsettled week than this February has given us so far this month.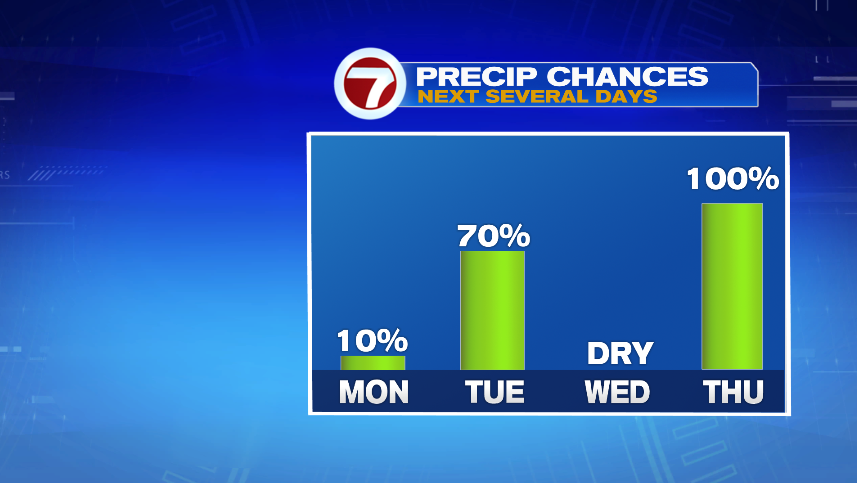 Not only is the unsettled pattern a change from what February has given us so far, it's also a colder pattern. Temperatures this week (aside from today) will be much more February like than the near spring-like February we've had so far. So that brings the question: With colder air, will you have to shovel any of these precipitation chances?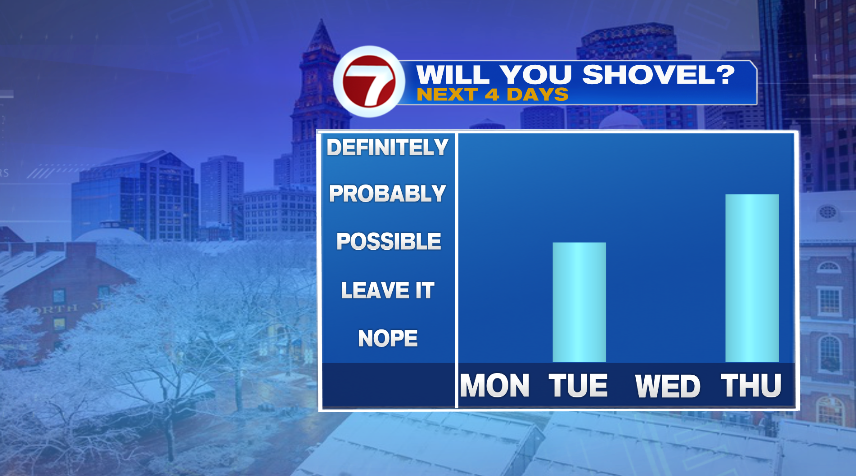 The answer is yes. At least for some of us. The precipitation chances on Tuesday will come as rain and snow with marginal temperatures. But it's possible that the higher terrain will have to shovel late Tuesday night or early Wednesday morning. That said, it looks minor and shovel material, not snow blower worthy.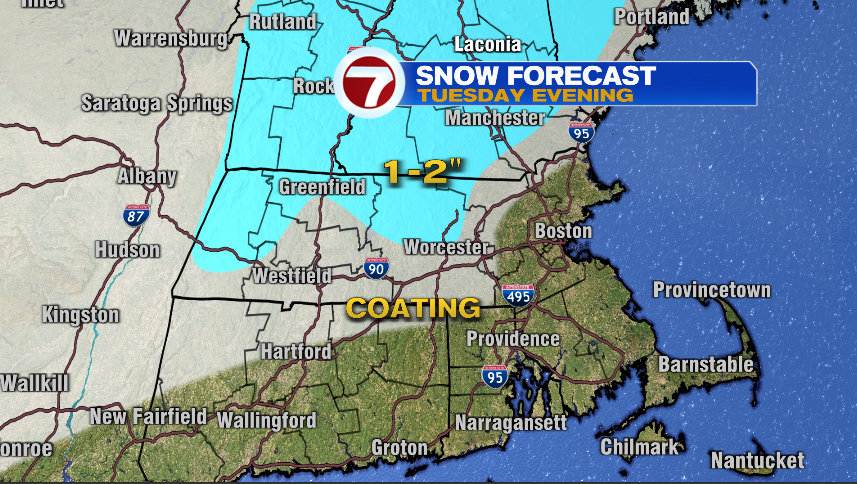 The timing of the Tuesday precipitation will come in two waves. The first is actually tonight into early tomorrow morning. Most of us will be asleep and it'll be gone by the morning commute. That said, it may mix with a couple of snow flakes. So, it's possible some very localized spots in Southeastern Massachusetts will have to brush off the car wind shield, but I doubt it sticks to the pavement with the warmer temperatures we've had recently and will have today.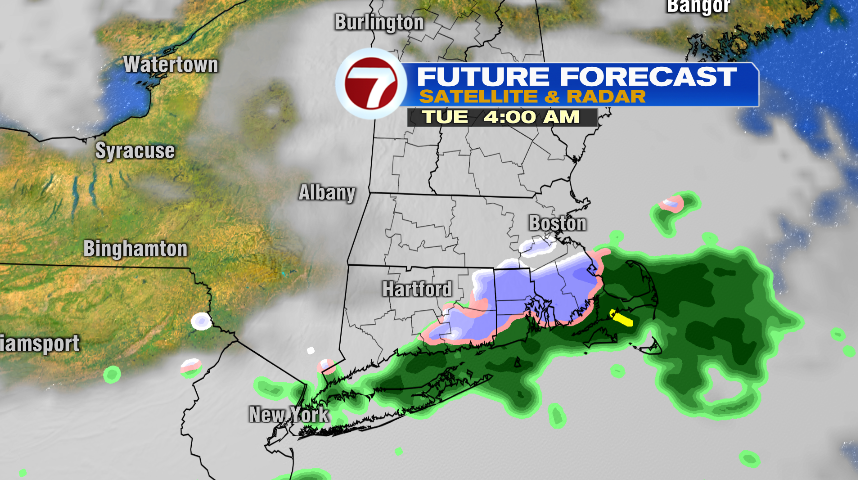 The second wave on Tuesday will come during the evening commute. It is again rain and snow and will move in west to east. For our western spots and higher terrain, it'll be snow and give us minor accumulations. An inch or two is possible in the higher terrain, otherwise it's likely just a coating to the 495 corridor. Once you make your way inside of 495 toward 128, that snow will flip to rain and give a wet commute tomorrow evening, not white.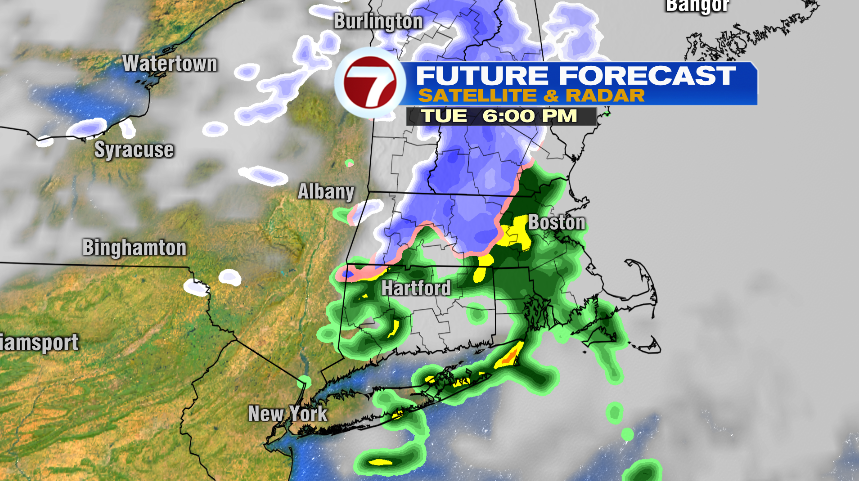 Our bigger system is lining up for Thursday. It'll likely get going Wednesday night and be with us all day Thursday. And this storm looks messy. The cold air draining in from the north will set up shop. There's an area of low pressure that will ride along a stationary boundary to our south. The air that this low will tap into is just marginally cold enough to give us some wintry precipitation. It's a little too early for details right now on this storm aside from the timing and that it'll produce some wintry precipitation. We're at a stage where a degree or two will make a difference between snow or sleet or rain or some freezing rain. It's likely that you'll be shoveling when this one exits. What will have a huge impact on totals will be how much is snow, how much is sleet, or when/if there's any changeover to rain. We'll get a much better handle on this one in the next day or two.