Clouds and chilly breezes prevailed yesterday as highs struggled to climb out of the low to mid 50s. Today, we'll add more sunshine, turn down the wind a bit, and have temps run 10-12 degrees higher than yesterday for many. That'll place highs in the low to mid 60s. Late afternoon sea breezes do kick in, cooling coastal temps back into the 50s there. Heading to Fenway? Plan on temps near 60.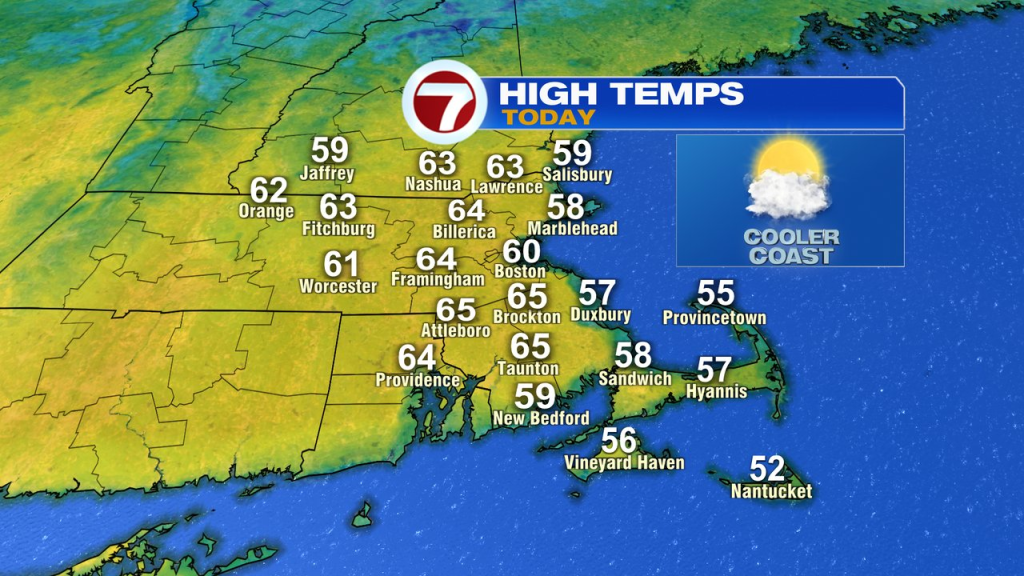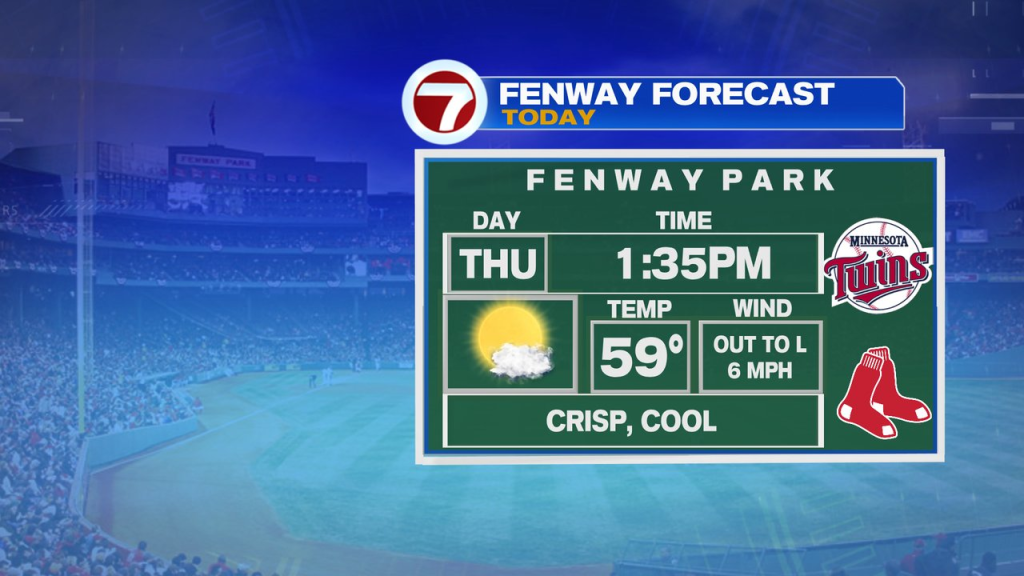 Tomorrow, we'll be dry again, although temps will be chillier near the coast, near 50. Meantime inland, it'll be fairly mild again with the number running 65-70 west of 495.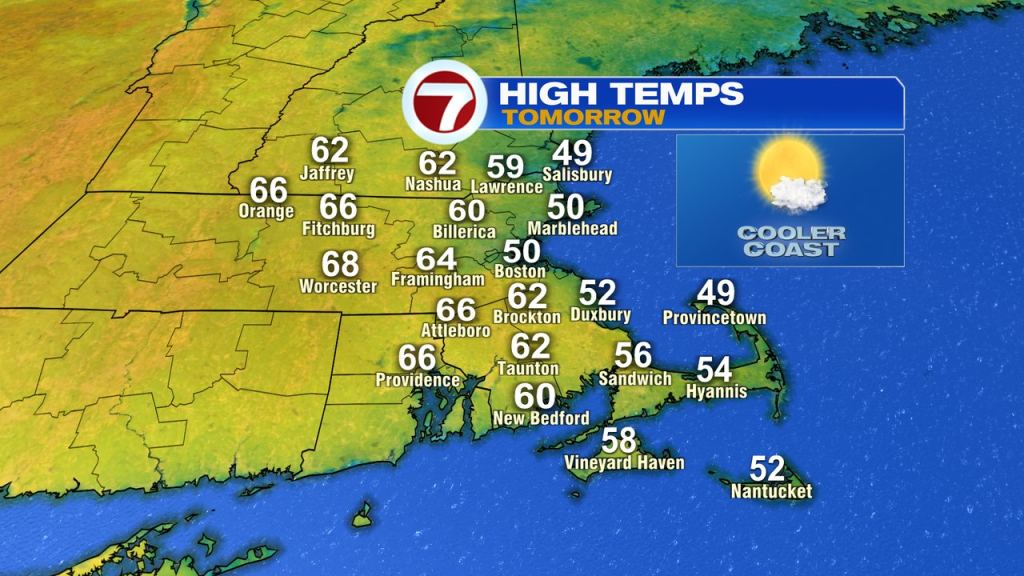 Saturday looks dry with mostly cloudy skies and temps running in the low 50s at the coast, low 60s inland. Sunday, temps will be similar, but we'll track wet weather as showers move in from west to east. Rain is steady at times in the morning, through the early afternoon. It'll be beneficial though, as many towns and cities pick up 0.50-0.75″ of water.