Clouds are tough to break today, but other than a spotty shower or sprinkle, a good chunk of the day is also dry as temperatures warm into the mid 40s to lower 50s. By this evening, dry air is fleeting as bouts of rain get set to move in. In fact, we'll likely see rain becoming more widespread around sunset. Once we're in it, it's tough to get out of it as rain continues through Sunday, into Sunday night.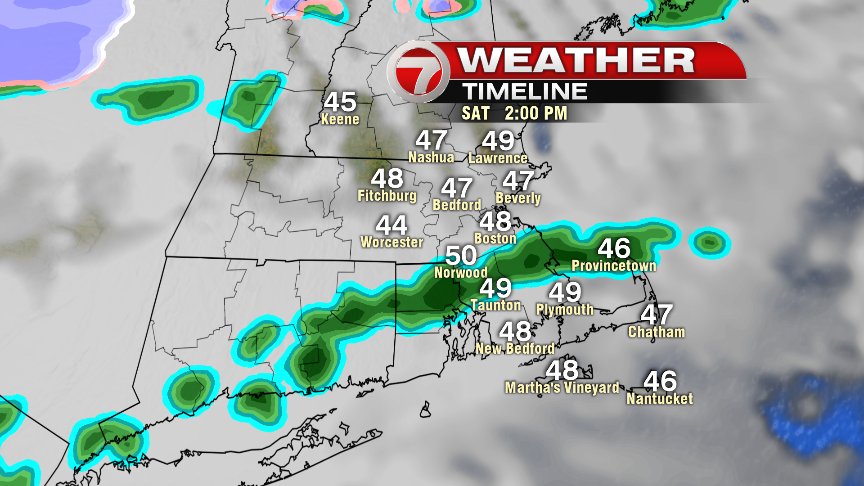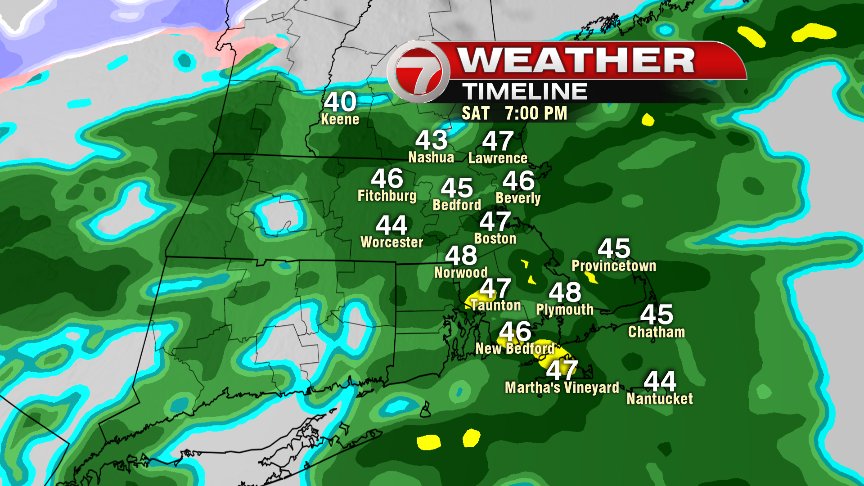 As rounds of rain continue to traverse Southern New England tomorrow, the heaviest rain will be focused along and just south of a cold front, slowing drifting south, through our area. Once winds change to the north/northeast, temps fall back into the mid 30s to near 40, creating a nasty day as raw and rainy weather prevails.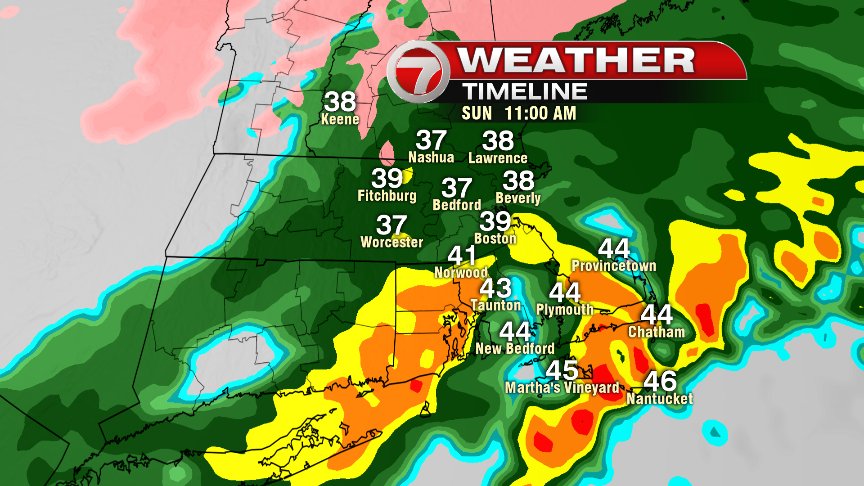 Generally rain totals add up to 1-2″ as a widespread range, but even a few locations along the south coast could be locally higher. Most rivers and streams should hold up ok since there's not much snow melt to go with this round, however, do expect some big puddles out there on the roads with some localized street flooding a possibility.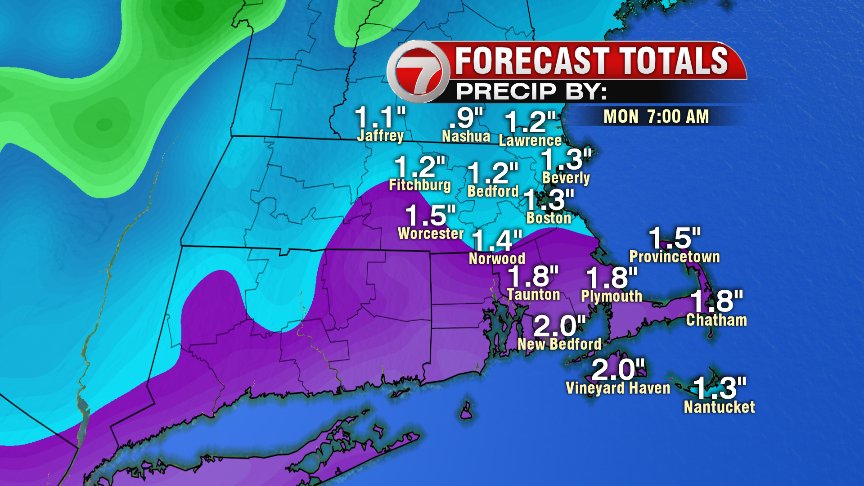 We'll dry out by Monday.
Despite the wet weather, have a great weekend!
@clamberton7 – twitter