Well, now that things are all quiet and calm (and DRY and SUNNY) across the area, yesterday's wild weather is behind us.  However, I thought it would be worth an evening blog to do a little postmortem on the damage left behind.
The National Weather Service in Gray, ME confirmed there was in fact a tornado yesterday north of the Lakes Region in NH.  Here's the Public Information Statement about that tornado:
The National Weather Service in Gray ME has confirmed a tornado about 3 miles northwest of Lincoln in Grafton County New Hampshire on June 18 2018. The small tornado touched down briefly in a remote wooded area. A hiker on Mt. Pemigewasset filmed the tornado as it was in contact with the ground on the side of a nearby wooded hillside. Rapid rotation was noted in the cloud base. The storm was rated as an EF-0 tornado with a path width of only 0.2 of a mile.
9pm Update…..The National Weather Service in Gray Maine confirmed a 2nd tornado in New Hampshire on Monday (from the same storm in Lincoln NH) in the town of Bath NH. An EF-0 that was on the ground for 9 miles–quite a long track for a weak tornado.
Most tornadoes in this area are typically on the weaker end and don't last for long):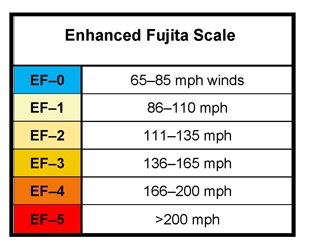 I'm sure you're aware of this, but just to make my storm re-hashing blog a little longer, a "tornado" is not a "tornado" unless it is confirmed to have touched down (rotation on the ground… or "ground truth" which we often talk about).  If it does NOT touch down, it is NOT a tornado, and only a funnel cloud (a cloud with rotation with no connection to the ground).  There were a couple of reports of funnel clouds over the Grandby, MA area yesterday – when we were here with you on #7News covering those associated Tornado Warnings yesterday.  However, there were no confirmed tornadoes in the area.  The National Weather Service in Taunton has reported they do not plan on sending out a crew to survey the damage here in Massachusetts, as they are "confident" the damage yesterday was caused by straight-line winds.
Now, that's a wrap.  Done with that and now we move on to a really pleasant summer stretch.  We really could use some rain, but there's not a lot on the 7-day.  The South Coast may get grazed by some showers during the early morning Thursday… Then there could be some showers and storms during the weekend – but neither day is a washout!  Just some scattered showers… Still plenty of weekend hours to get those weekend outdoor activities in on the weekend, because well, it's the weekend.  In the meantime, have a great week.  – Breezy