Stop me when this sounds familiar… More rain is on the way and it will be heavy at times. Well, we did get two dry days in a row, so we must be due, right?
Today starts bright and dry, but clouds increase this afternoon, allowing for a few early evening sprinkles and light showers to form. The bulk of the rain tonight comes in a 6 hour window from 9pm to 3am. That's when a quick 1-2″ of rain will promote some localized street flooding and flooding in poor drainage areas (check for leaf clogged drains around your house/street). A few rivers and small streams may approach minor flood stage tomorrow too, and with all this in mind, the National Weather Service has issued a flood watch for much of the area.
Gusty winds get cranking across Southeast Mass too tonight, 35-50mph with the strongest winds across the Cape and Islands, where a wind advisory is in place.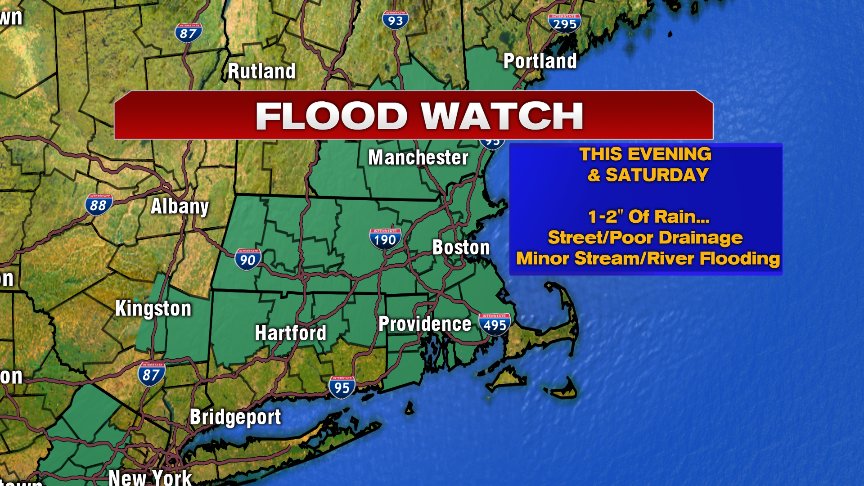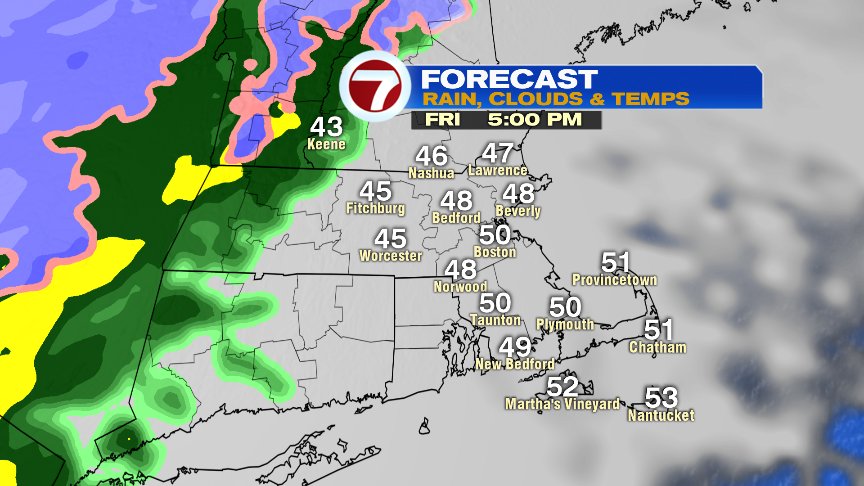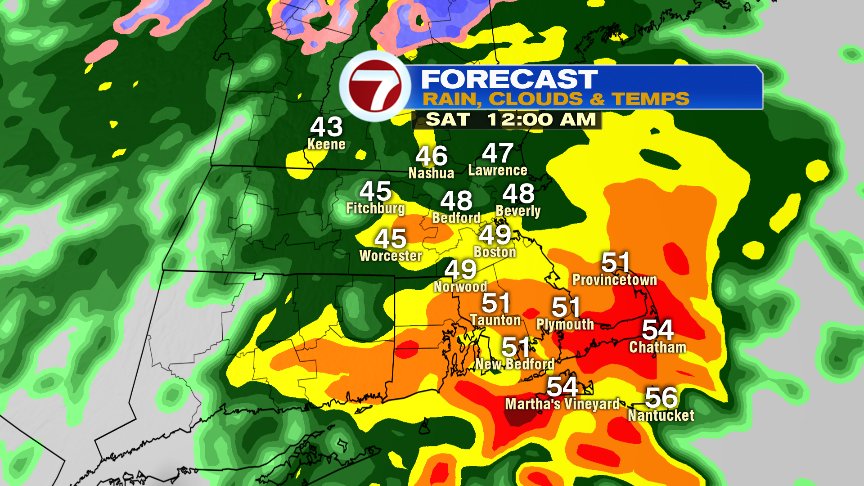 Tomorrow, we'll dry out quickly as the storm shifts to our east. Temps hover near 50 late morning, and then fade back to near 40 by sunset. The wind also cranks up, gusting 30-40mph in the afternoon and evening.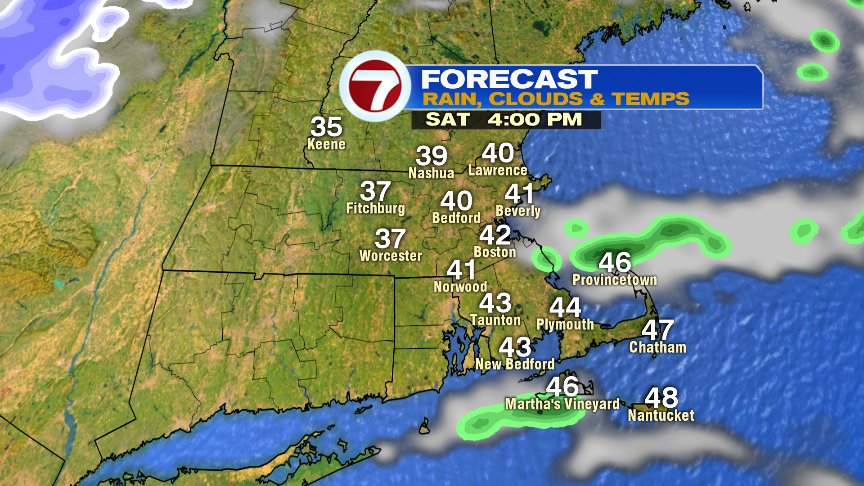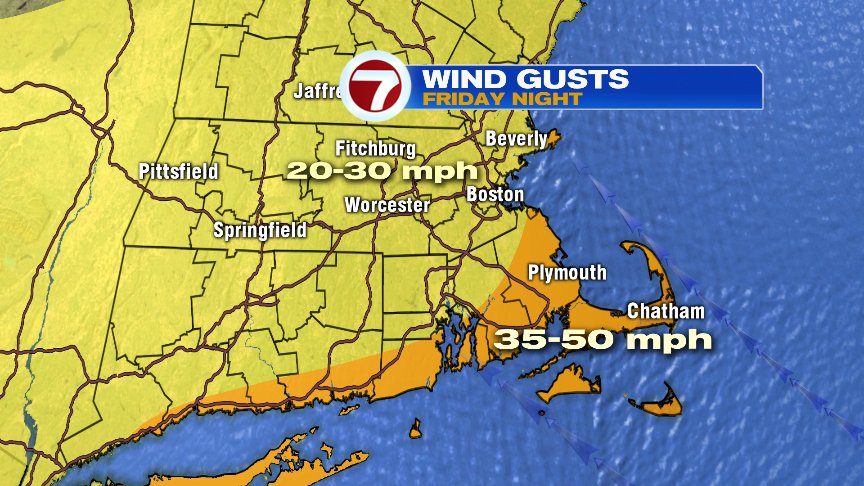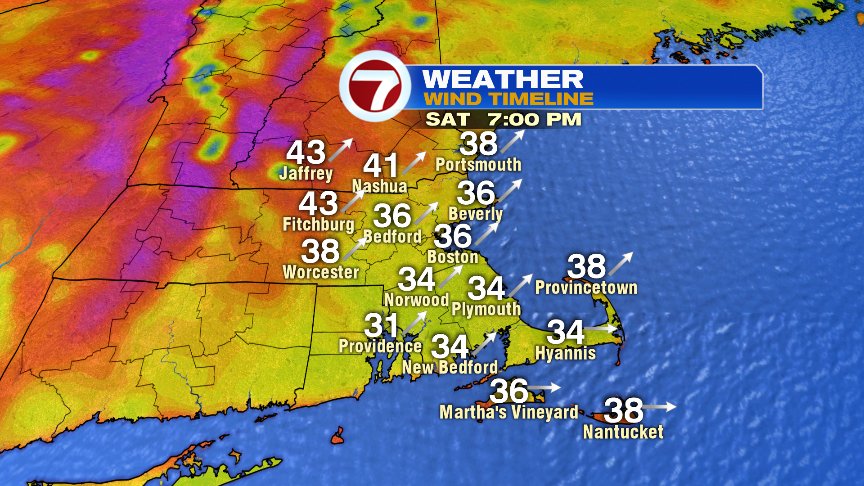 Sunday looks decent. It'll be bright, but also cold and breezy for Veteran's Day, so bundle up heading out to any of those parades.
Next Tuesday features our next chance for soaking rain, followed by the coldest air of the season Wednesday and Thursday… blah!
@clamberton7 – twitter