Reentry mode today is tough as we go back to school and back to work in a damp and dreary commute. Plenty of fog extends across the area too, reducing visibility to under a 1/4 mile at times. A dense fog advisory is in place until 10am for a good chunk of southern New England.
Although rain is in the forecast, not much of it falls during the daylight hours today. Sure, we'll catch some patchy drizzle and a spotty shower here and there, but we'll also have some dry stretches too. Most of the showers hold off until after 5pm with a soaking rain settling in from 7pm-3am.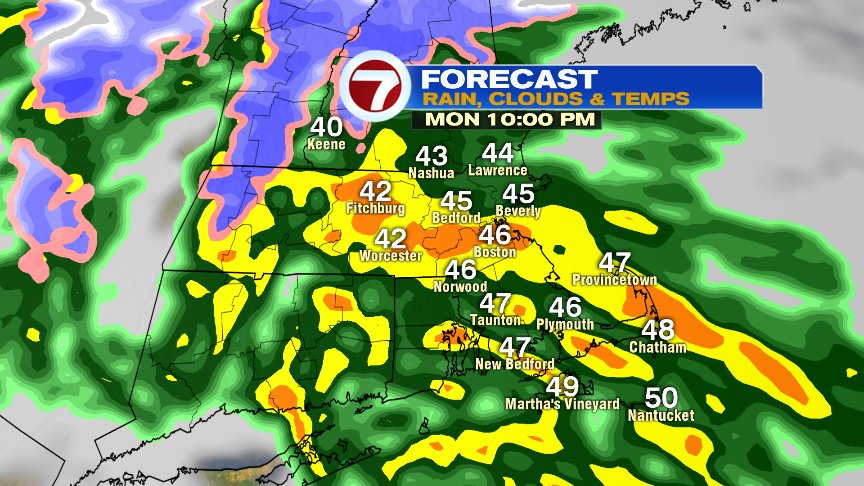 As those evening downpours roll in, the wind starts to crank up too, with overnight gusts to 50+mph at the coast, especially across Cape Ann, coastal Plymouth County and Cape Cod. That's where a high wind watch is in effect.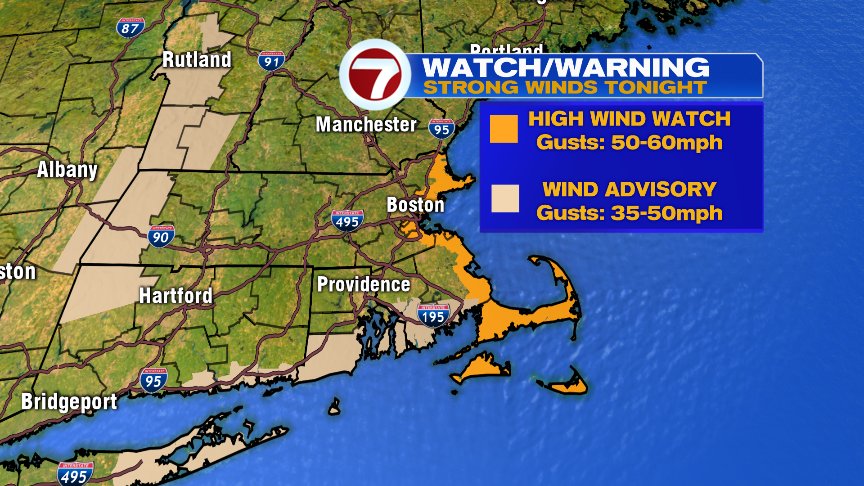 We'll keep an eye on a couple of high tides too. Today's early afternoon and the 1am high tide overnight, likely produces minor coastal flooding.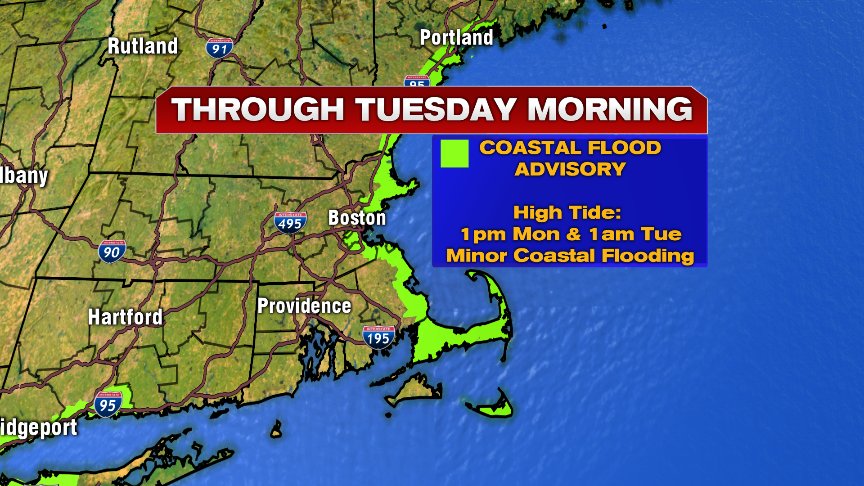 Rain totals by daybreak tomorrow run 1 to 1.5″ of water that we don't need. While it'll allow for more minor river and stream flooding, significant river flooding is not expected. As we near the end of a soggy meteorological Fall, it has been one for the record books as Blue Hill has had it's wettest September – November on record, Worcester has had it's 2nd wettest and after tonight, Boston will likely have a top 5 wettest Falls.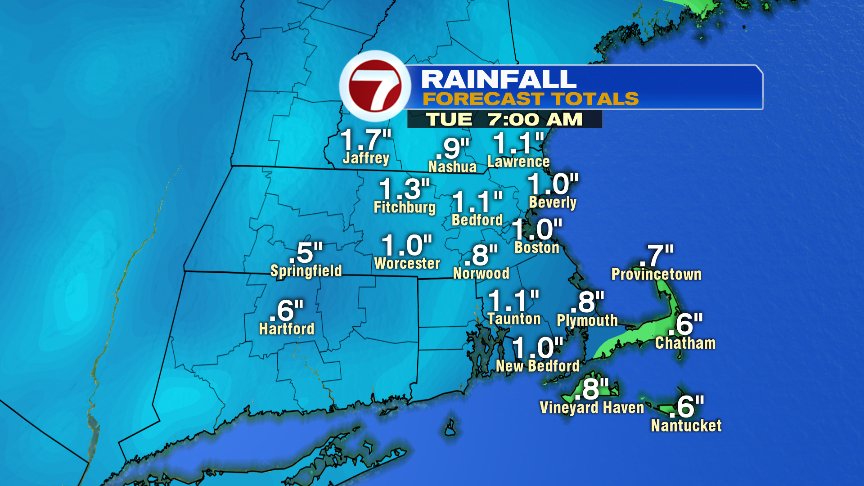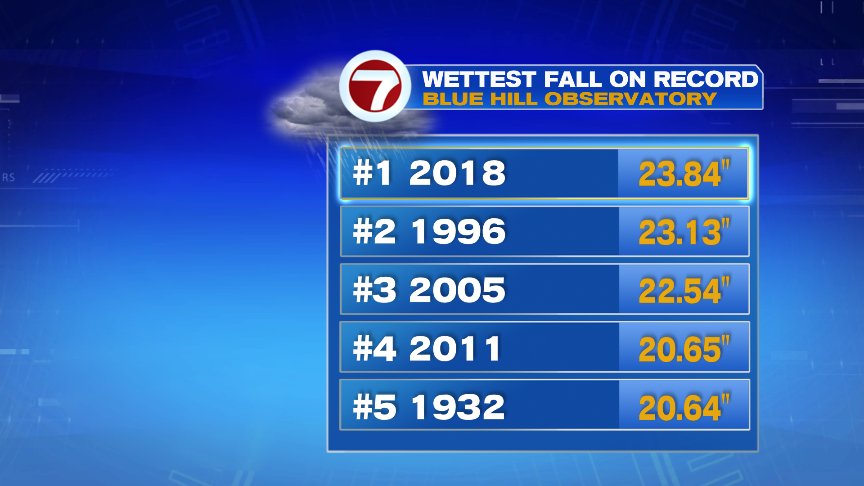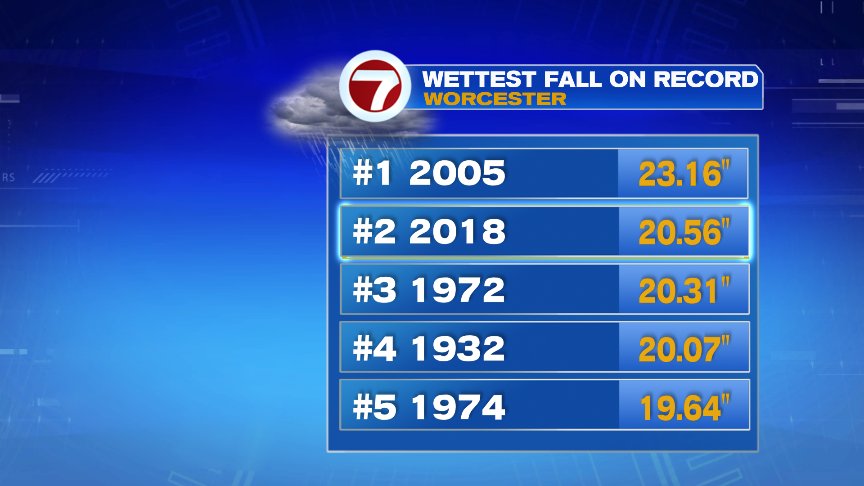 The forecast calls for mainly dry weather Tuesday afternoon – Saturday, aside from occasional spot shower, before the next significant storm brings more rain on Sunday.
@clamberton7 – twitter