Back to back dry days with some sun?… Yup! After a gorgeous day yesterday, we'll follow it up with some more sunshine today. The difference will be the temperatures however, as highs run about 10 degrees cooler today vs. yesterday. That means upper 40s in the Worcester Hills to mid 50s in Boston.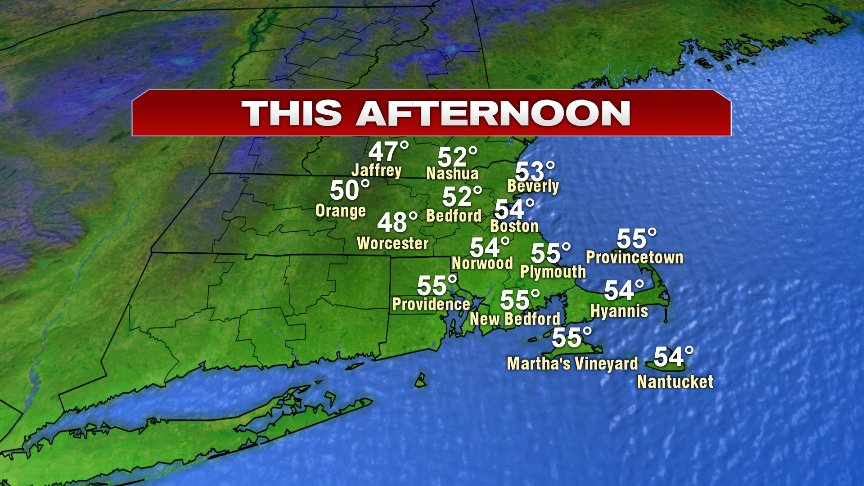 Tomorrow morning starts with some sun before clouds fill in and thicken for the afternoon. Highs run in the mid 40s to low 50s with an onshore breeze picking up a bit by late afternoon. We'll remain dry for the daylight hours, but it won't take long for the rain to fill in tomorrow evening. A batch of heavy rain and embedded thunder roll in tomorrow evening and overnight with the worst of the weather between 9pm-3am for most. Gusty winds develop across Southeast Mass too, perhaps 40-50mph across the Cape and Islands. Most towns pick up 1-2″ of rain. With a good chunk of it falling in a short amount of time, we'll keep an eye on the possibility of localized street flooding.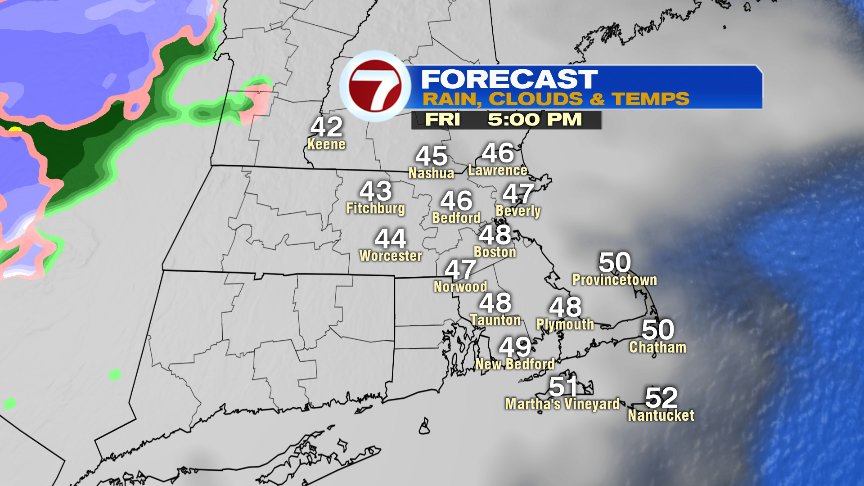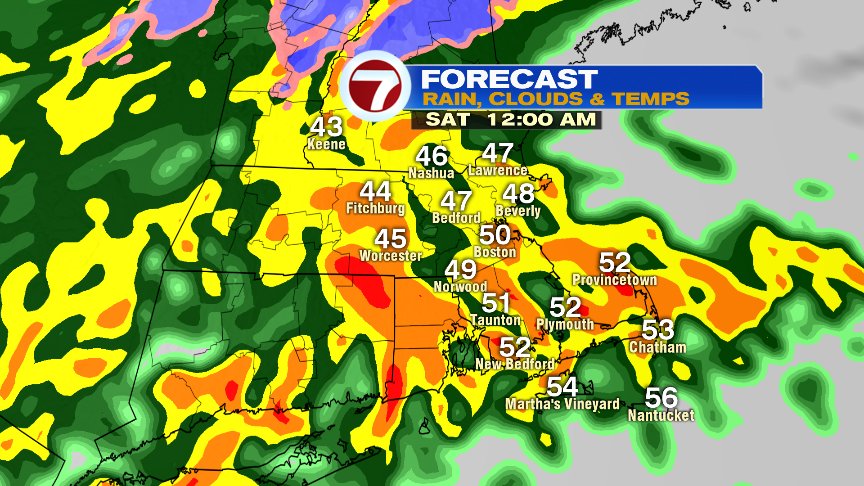 We'll dry out quickly Saturday morning, with just a lingering early morning shower across the Cape. As a mix of sun and clouds return by midday, the breeze picks up too, gusting 30-40mph in the afternoon and early evening. Temperatures drop from near 50 in the morning, to near 40 by sunset. That'll set the stage for a cool and breezy Sunday too, albeit dry with more sunshine on Veteran's Day.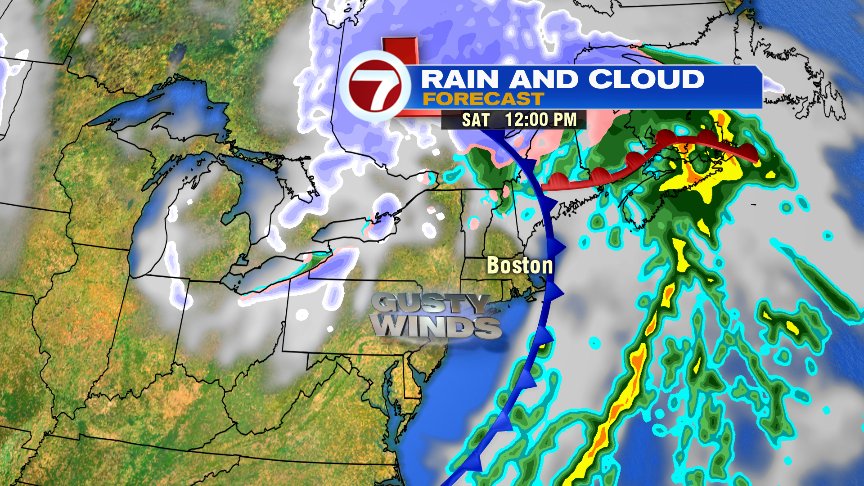 Another storm with more rain will work back in Tuesday, providing another 1″ or so of rain that we don't need.
@clamberton7 – twitter