Our messy storm today certainly was that… messy but also underwhelming. Believe it or not the forecast stood up pretty well. The exception was the Merrimack Valley to northern Worcester County. Those areas underachieved on snow, otherwise most were in the forecast bands, just on the lower side of the ranges. Maybe it didn't seem like we got that much snow because it fell over the course of about 18 hours. That, combined with temperatures above freezing, and the strong March daylight (yes, tomorrow is March!) really makes it hard for anything to accumulate, especially on the pavement. Even harder when you add salt to the mix.
While travel was ok most of the daylight hours today, we'll watch for some slick travel tonight. Even with cloudy skies, the daylight in March has some energy and power to it. We had a coating of snow on even the main roads before sunrise today that then melted away. That daylight kept temperatures above freezing today, but as we lose daylight and temperatures lose ground, watch for refreeze and slick spots tonight. I think the main roads will probably be ok with all the salt and treatment that was applied today, but side streets and sidewalks could be icy in spots.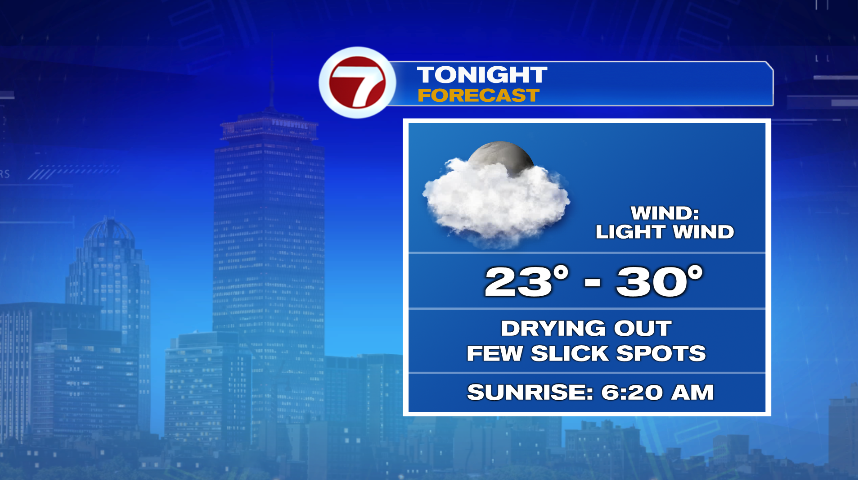 Tomorrow we'll actually see some sun and that strong sun angle with temperatures near 40° will zap a lot of the snow that fell today. Such is the case with March snows in New England. A very spotty rain or snow shower is possible in the evening, but that'll be after sunset and it's a very small chance.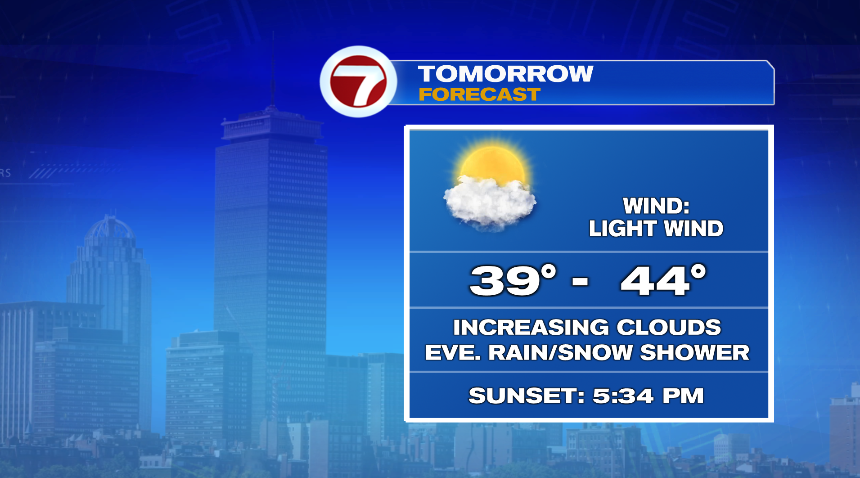 That spotty shower chance is just the next chance of wet weather in a week full of rain and snow chances. Of course we started today and we'll have rain and/or snow chances back Wednesday evening, Thursday morning, then the biggest storm on tap for the weekend.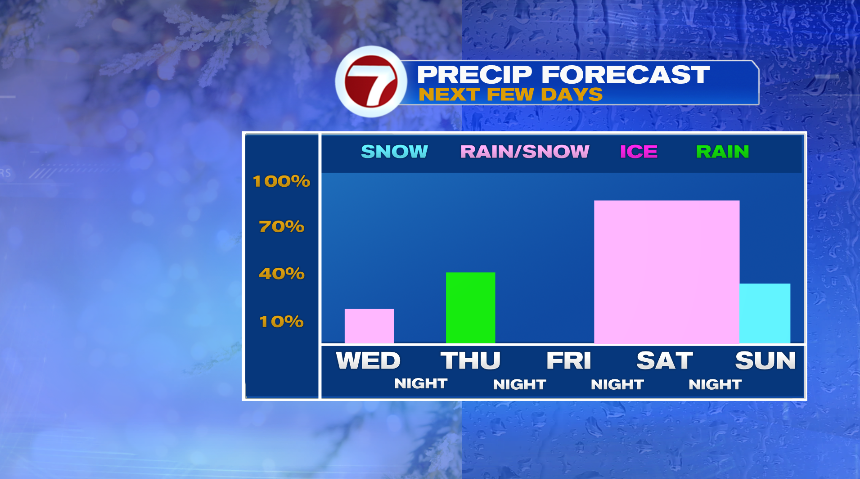 WEDNESDAY EVENING:
This is the smallest chance of the bunch. It's a very spotty rain/snow shower that will slide through after dark. In fact you could talk me into putting the above bar on Wednesday night as they daylight hours will be dry.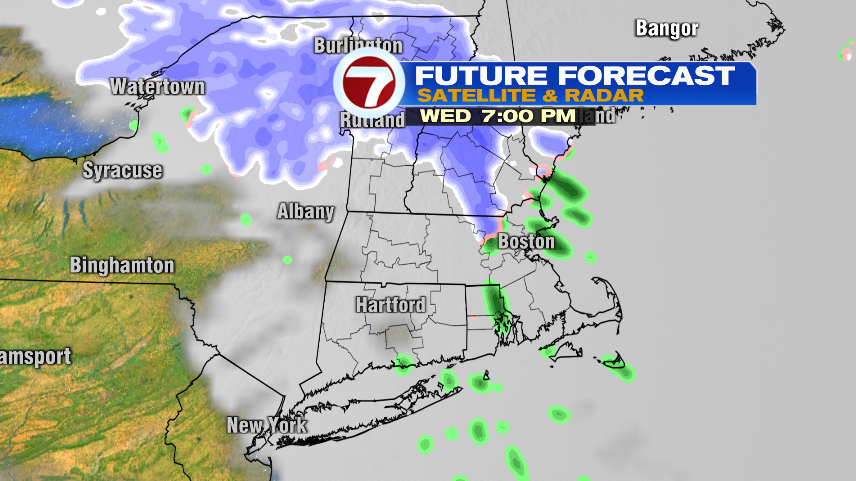 THURSDAY MORNING:
Thursday morning looks like scattered showers will make for a wet commute. However with mild temperatures there's no "messy" to this batch of precipitation, it's just rain.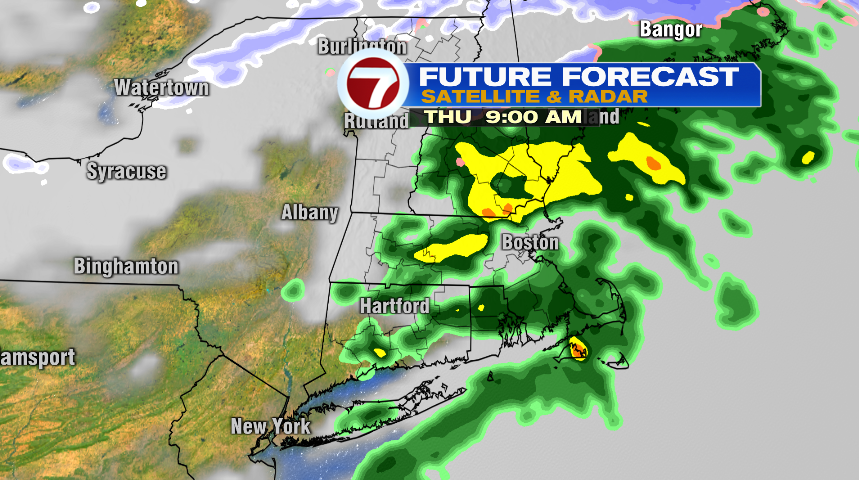 FRIDAY NIGHT – WEEKEND:
This looks to be the best chance of any significant precipitation in the week ahead and it again looks messy. I think most of the day Friday is dry as the storm holds off until late Friday evening/Friday night. From there it will continue through most of the day Saturday, but especially Saturday morning. It looks to be another messy mix storm where it initially comes in as snow, but with warm air trying to take over, will change over to a messy rain/snow mix for most of us on Saturday. As the storm exits, a trailing trough of low pressure will keep on and off snow showers in the forecast for Sunday.