Editor's Note: This blog was written by 7Weather intern Tyler Hughes.
We've almost made it through July here in New England. As we wrap up and head into August, it's worth a look back at our July, an anything-but-beachy month full of rain and humidity. It's been one of the muggiest Julys in the last 6 or so years – in Boston, there have been 17 days this month with dewpoints over 70 degrees. That's a baseline for what I'd consider to be tropical, even oppressive humidity. The frizz factor was out in full force… not exactly comfortable for many of us. 
It's also been an extremely wet July – ranking as the 2nd wettest July on record in both Boston and Worcester. In Boston, we picked up over 10 inches of rainfall this month, while in Worcester, we accumulated more than 12″ of rainfall. These numbers could sneak up a little bit before July is officially over as a few showers move through this evening, but nothing should make either city jump into first place. Nonetheless, this wasn't good from a flooding standpoint, or for those who were simply looking for a dry day to get outside.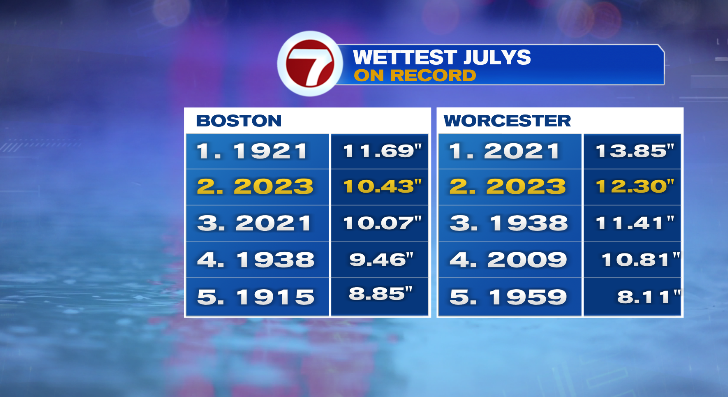 Over the weekend, a pattern change means this week will look much different than last. As the jet stream dips to our south, cooler Canadian air will work its way into New England, while keeping any weather systems tracking along its path southward. This pattern looks to be in full effect for the rest of this week, calming down our forecast just a bit.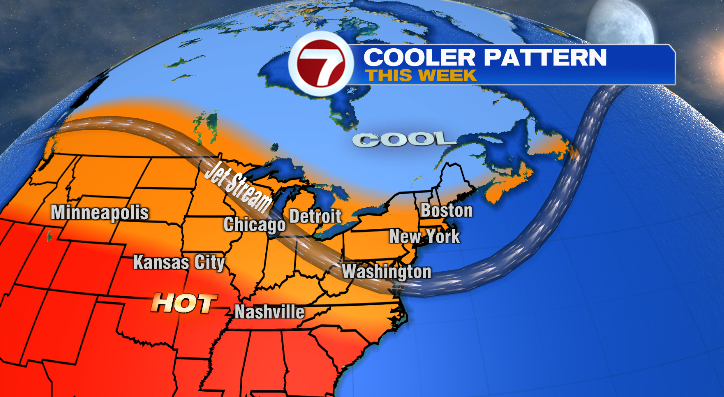 Expect tomorrow to be just as comfortable as today – with highs in the middle and upper 70s and low humidity. It will be a great evening as well… if you're heading out to the P!nk concert tomorrow at Fenway and thinking "What About Us?", the forecast looks great for you as well. Temperatures around 70 and mostly clear skies will make for a mild but nice evening. (see, I'm very punny.)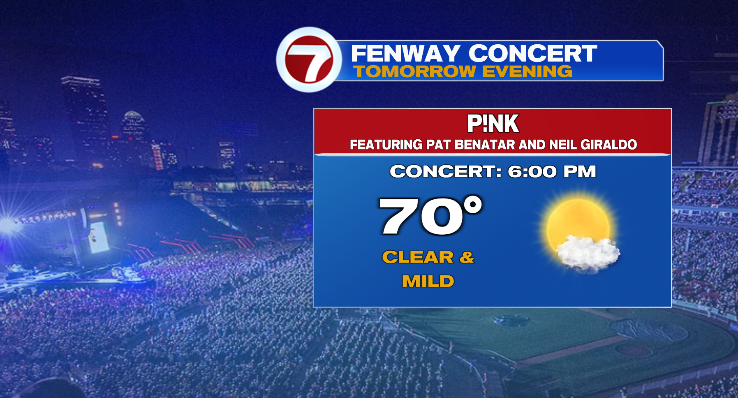 The next few days will be great along the coast as well. If you're lucky enough to be heading out to the beaches this week, temperatures will be in the low-to-mid 70s, warming slightly by Thursday with a light breeze setting in. Overall, our pattern remains dry through Thursday.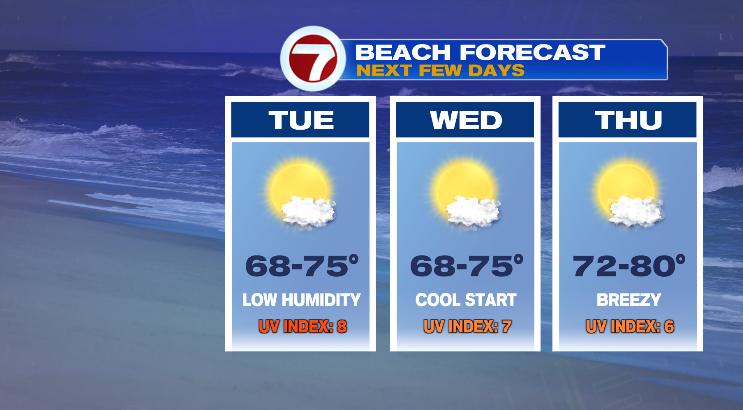 Our luck changes Friday though, as our next major weather system arrives bringing a chance for scattered storms.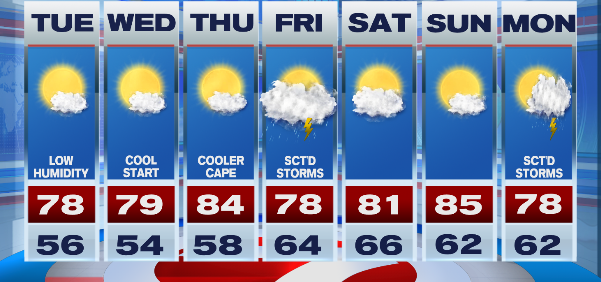 July 2023 is almost in the books, and the first week of August promises to be much nicer. Enjoy!
-Tyler