Heavy rain and heavy snow continues this morning as elevation has been key through 7am in terms of who has seen the most snow. As totals come in approaching a foot in some of the Worcester Hills, it's been a cold rain for most near and east of 495. That'll change through the day as during the late morning and early afternoon, that rain/snow line will collapse to the southeast.

The burst of moderate to heavy snow will fall with temps around 33-35 degrees across MetroWest and through Boston, which means it won't stack up as high on paved surfaces as well as it will on your patio furniture or lawn. Now, with that said, if the rate is 1-2″/hr, it is still capable of coating the roads in a heavy, slushy snow, thanks to it's intensity. So we'll watch for very treacherous travel across the interior this early morning, and then some slick travel at times to develop inside 495 around midday/afternoon.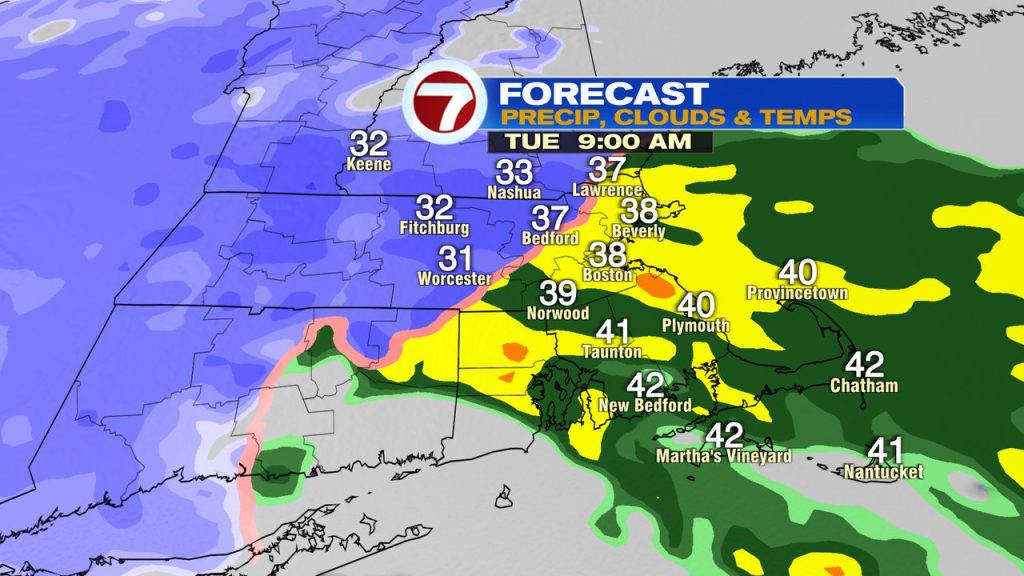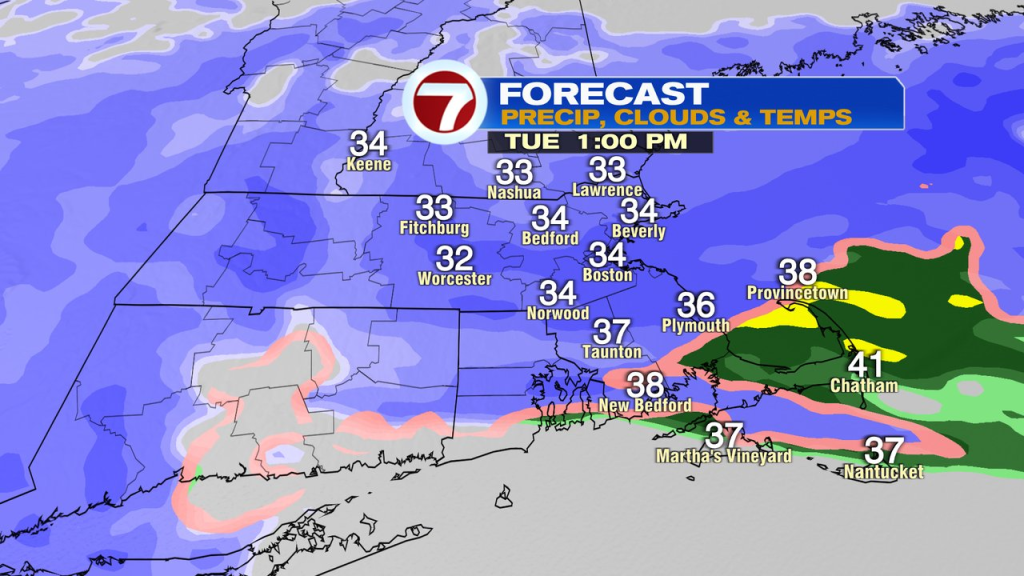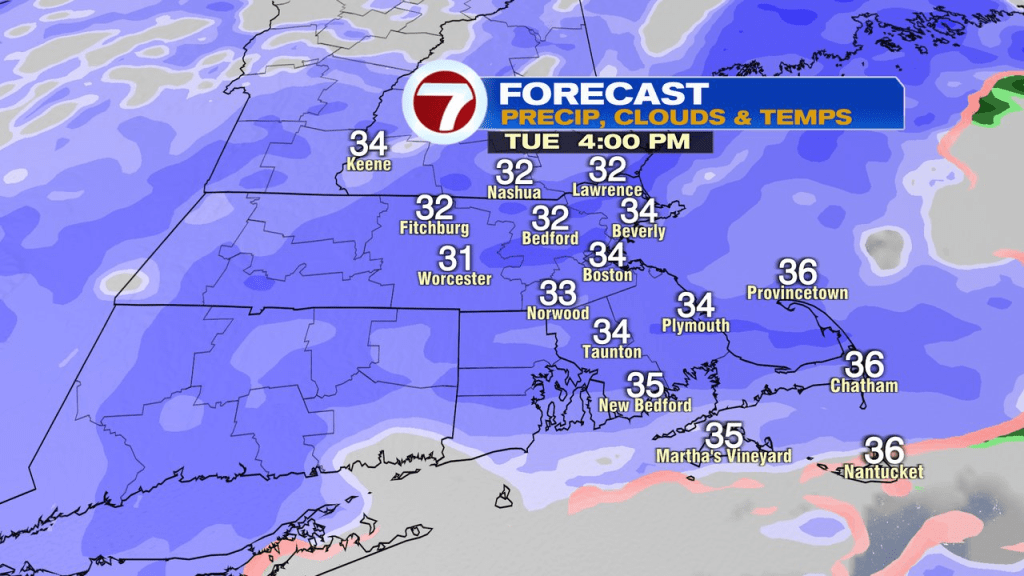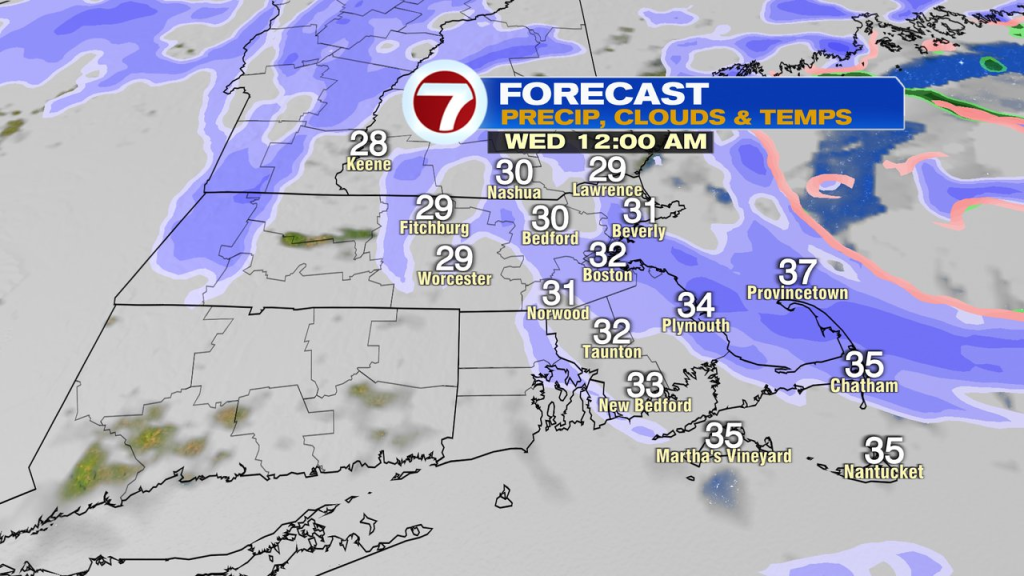 Snow lingers through the evening, although it won't be as heavy as what we'll catch at times this afternoon. With temps near freezing, expect some slick travel across eastern Mass at times and treacherous travel in the Worcester Hills, where many locations dig out of over a foot of snow. Expected snow totals through tonight are posted below. In the high terrain of central and northern Worcester County there will likely be pockets of 18-24″.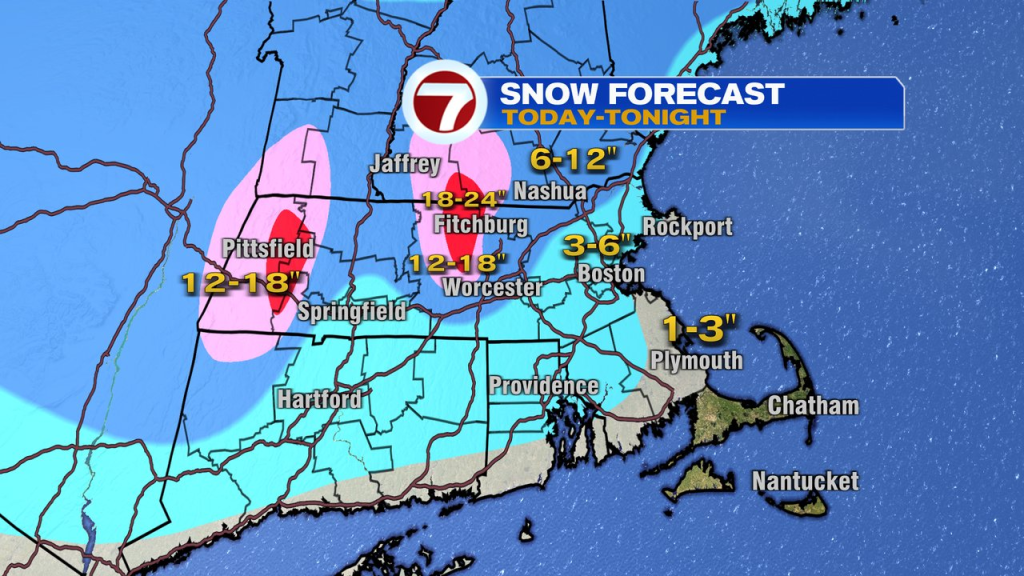 In terms of the wind, northeast winds ramp up through the morning, and start peaking around midday with coastal gusts 50-65mph. Initially, the wind is northeast, then turns north. As the low to our east strengthens and backs toward the coast, strong wind gusts continue this evening out of the north/northwest.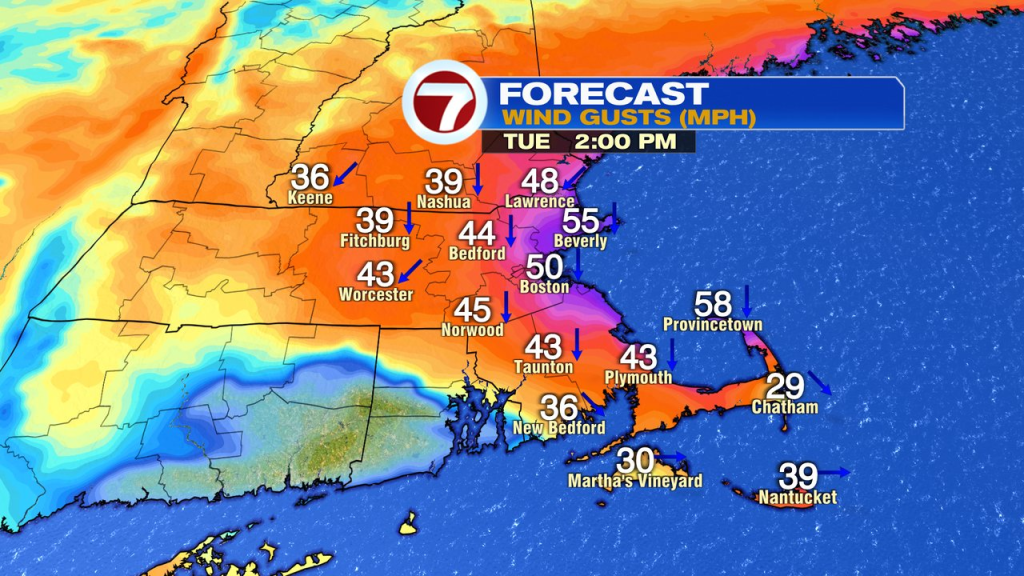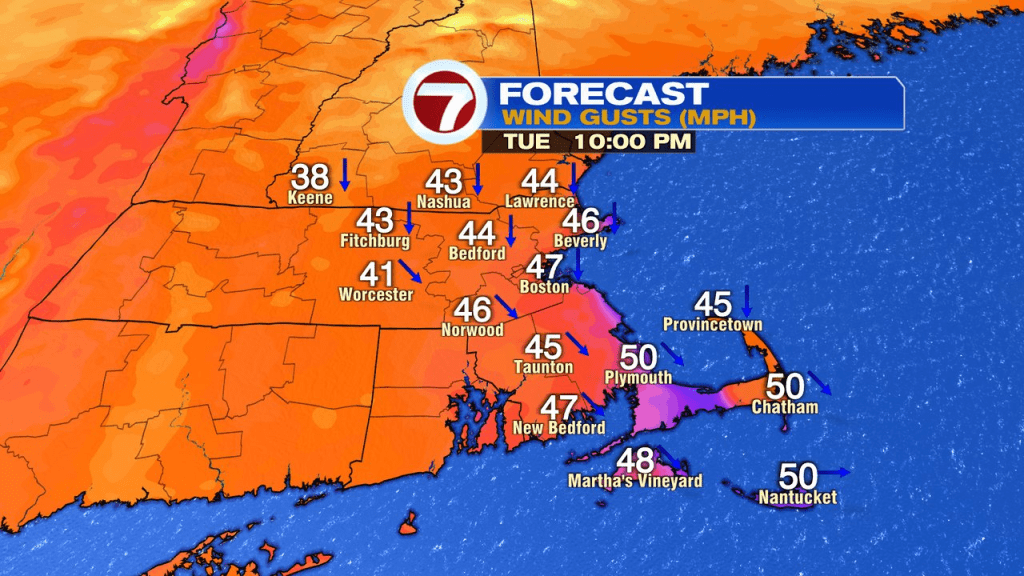 Inland, gusts run to 40mph, and the combination of gusty winds and the heavy snow pasted to everything will lead to scattered to pockets of numerous power outages in some towns inland. Along the coast, the scattered power outages will be due to the strong winds.
Fortunately, the high tide this afternoon is astronomically low, so minimal coastal flooding is expected then. The high tide tomorrow morning around 5am is astronomically a bit higher, so we'll likely have pockets of minor coastal flooding and beach erosion, but major/damaging flooding is not expected.