7Weather – The day started off beautiful! Then clouds took over and mild temperatures climbed above average again to the upper 40s/low 50s. Today wasn't a memorable weather day. Go back to this day in 1934 and it was! Boston recorded its coldest temperature ever of -18°. We'll be far from any winter feel tomorrow, as temperatures soar near 60°.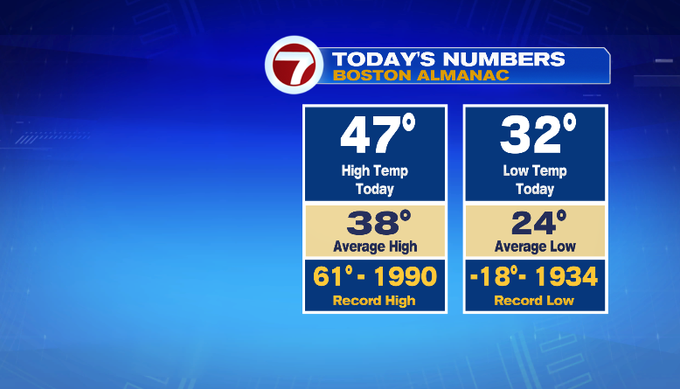 Any showers we have tonight will wrap up by midnight. Temperatures will stay mild, so we don't have to worry about any slick spots like earlier this week. By sunrise, clouds will decrease and the wind will increase. As you head out the door tomorrow morning, temperatures will be in the 40s. Great feel for the morning walk or run! That start will set the stage for a warm day.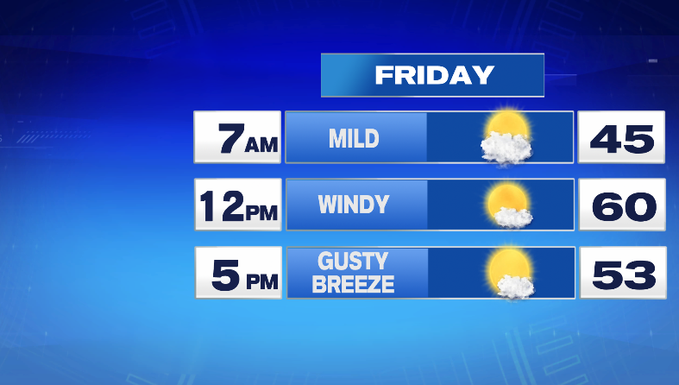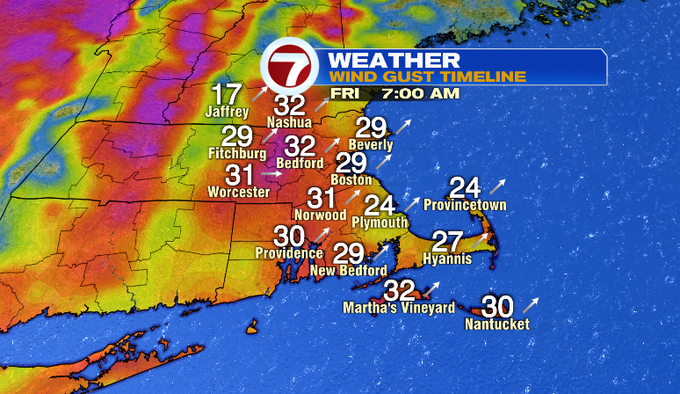 The majority of the day will be windy, and we'll see mostly sun. Temperatures will climb to 55-60° into the early afternoon. A southwest wind will become westerly with gusts 30-40 mph by midday. Even though the temperatures climb near 60°, it'll feel cooler at times with the wind around. Although it'll still be a mild February day, when you consider our average high temperature for tomorrow is 39°.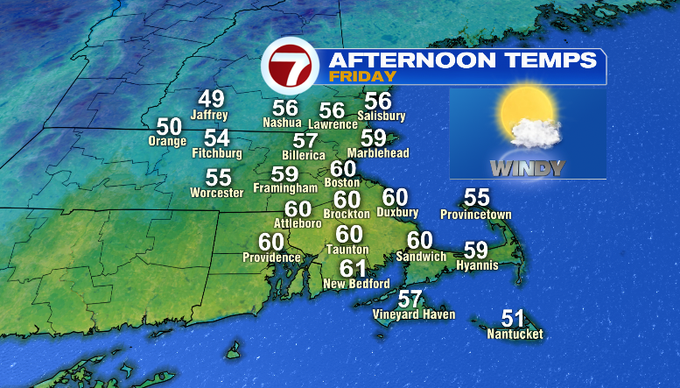 Temperatures come down this weekend, and it'll be dry. We'll have some colder air in place Saturday so temperatures will stay below Friday's highs. We'll start off in the upper 20s/low 30s. A steady NW breeze will make it feel cooler as temperatures reach the low/mid 40s. Luckily, we'll see mostly sunshine. Sunday will be and feel milder with less wind and highs reaching the upper 40s/near 50° under mostly sun.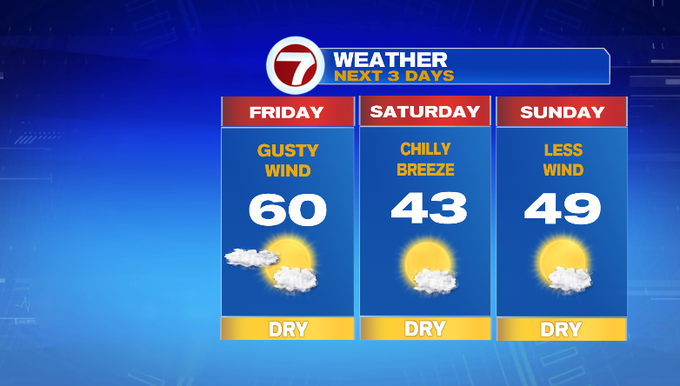 Also on Sunday, we'll watch a low pressure system form in the southeast and track up the East Coast. The center of it will stay well to south of us, so we'll be on the northern edge of it. You can see below, it's a warmer system with mainly rain showers. It did look like that cold pocket of snow could bring a few wet flakes inland. Right now it looks like mainly rain showers for areas of southeast Mass. That will primarily be in the morning, and the rain band will back out in the afternoon.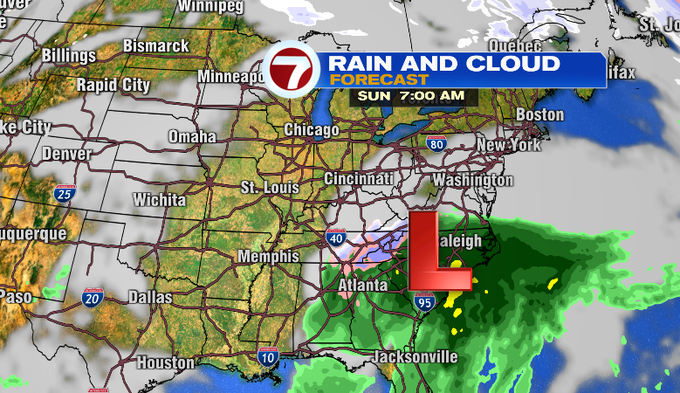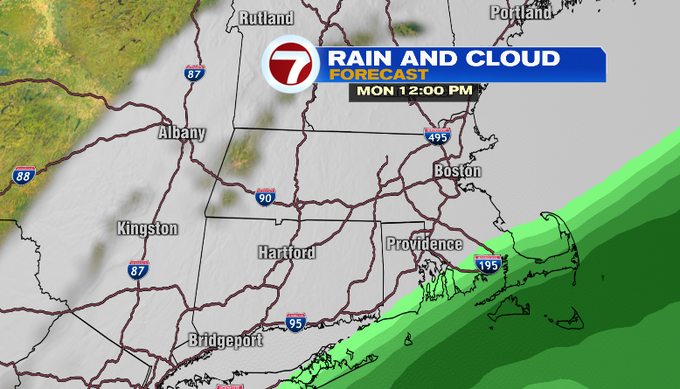 The rest of the week still looks mild with a day-to-day step up in temperatures. 40s Monday and Tuesday. By Wednesday, temperatures reach near 50°. Thursday, temperatures could get back near 60°!
-Meteorologist Melanie Black