The weather winning streak rolls on today with another nice afternoon of low humidity and comfortable temps after a seasonably chilly start. Clouds do start to increase at the mid to high levels, foreshadowing the wet weather to move in the weekend. Highs today top off near 70. It'll be dry and comfortably cool this evening if you're heading out.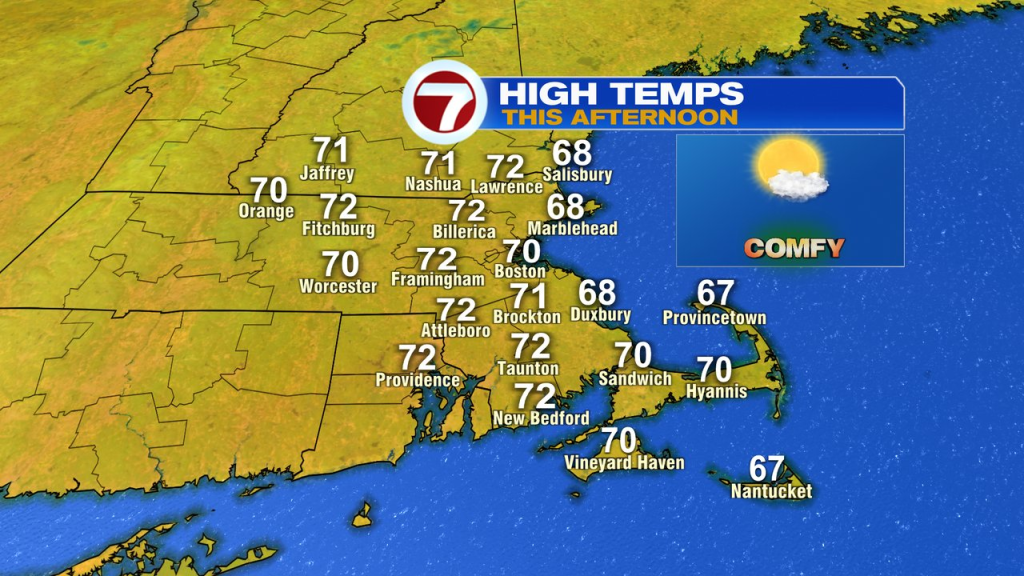 The dry weather comes to a close tomorrow as we track rain moving in from south to north. The earliest arriving of the rain will be along the South Coast, in the morning with showers likely developing either midday or in the afternoon across northern Mass. Rain will be steadiest/heaviest midday/afternoon across Southeast Mass. We'll certainly have a cool, raw feel to the air with temps in the 50s to low 60s and a busy northeasterly breeze developing. The winds will be strongest across the Cape/Islands with gusts 30-40mph there.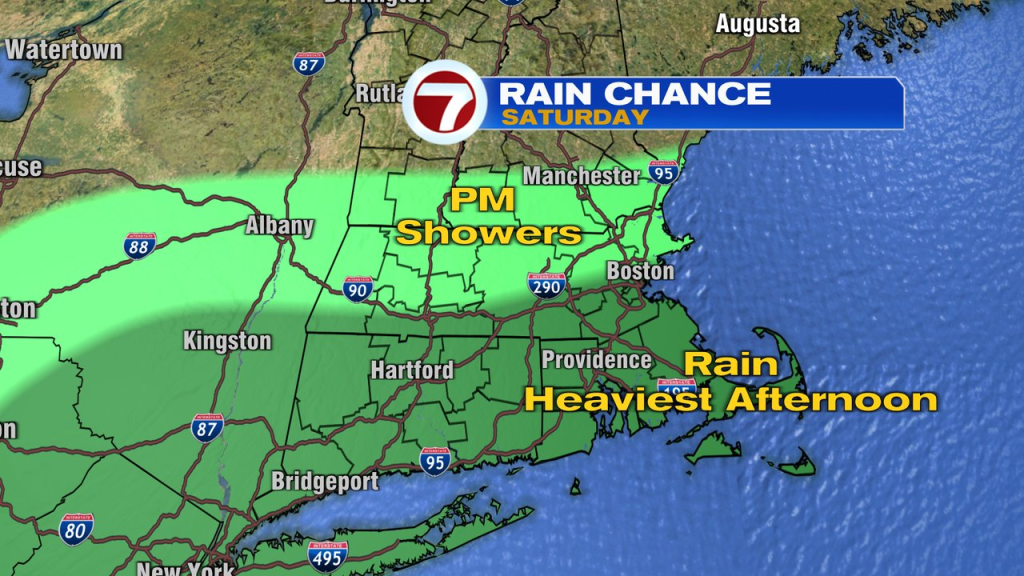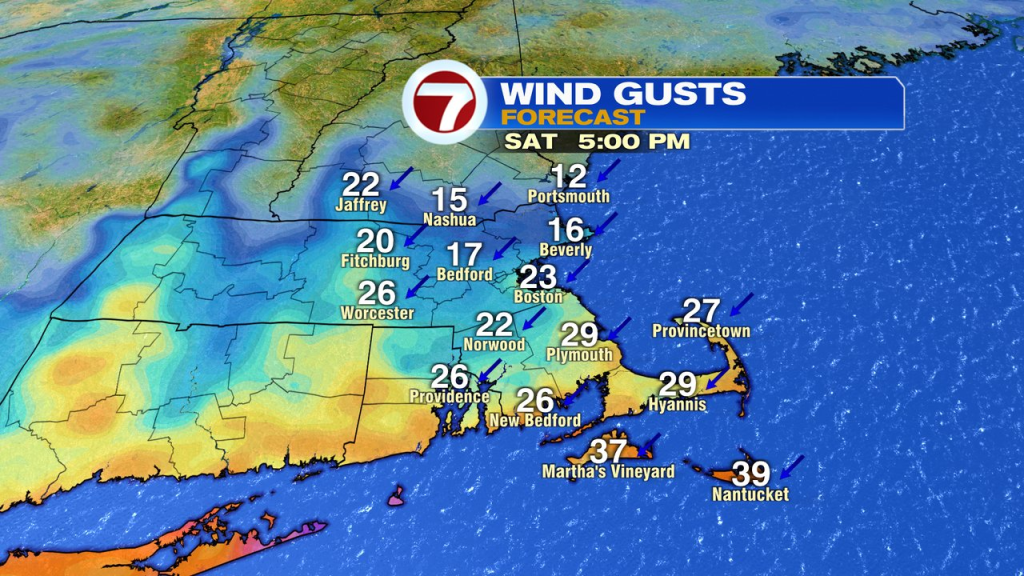 Rain tapers to patchy drizzle tomorrow night into Sunday morning before more showers return Sunday afternoon – Monday. It'll remain cool too with lows in the 50s and highs in the lower 60s. All said and done, 1-3″ of rain is likely across the region with the highest totals likely across the Cape/Islands. Drawn out over 3 days, it's more of a nuisance type rain vs. flooding.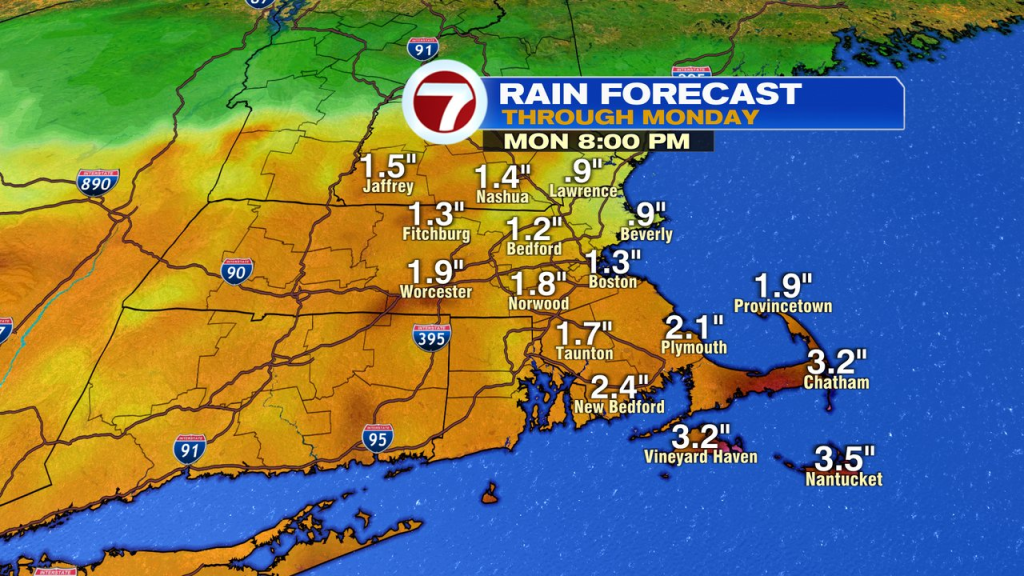 Flooding, from the ocean, and from the rain, will be more pronounced across the mid-Atlantic and North Carolina coastline as they'll be lashed with what is now Potential Tropical Cyclone. That storm likely becomes Tropical Storm Ophelia this weekend. That'll have tropical rains as well as promote a strong onshore flow (in part thanks to the high pressure to to north too). Moderate to major coastal flooding is expected there with rainfall totals of 3-7″.