After a few storms rolled through the area today, dry air is moving in to start the work week.
Expect mostly sunny skies with temperatures in the upper 70s to mid 80s Monday afternoon as high pressure slides in overhead.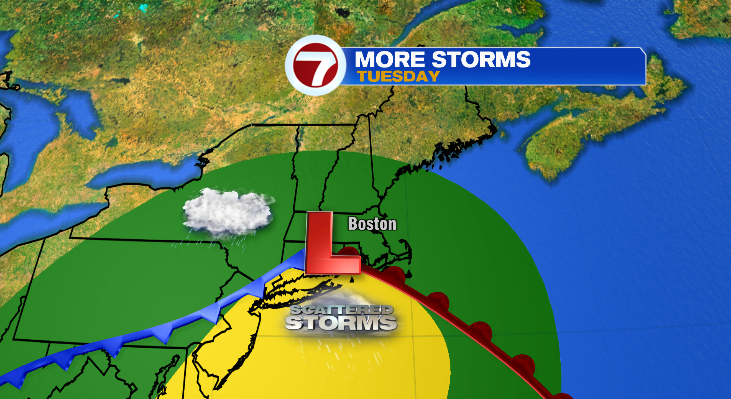 Although the weeks starts nice, another storm system is headed towards New England for Tuesday.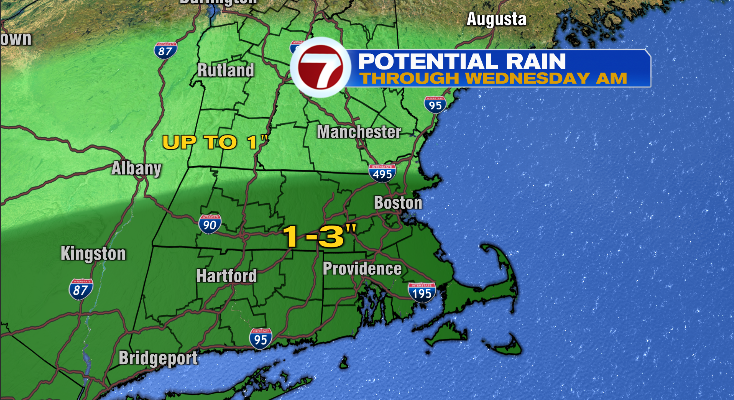 The next storm system will be a rainmaker, with upwards of 1″ of rainfall likely for most.