It was a decent day with temperatures in the 60s. Tomorrow, we get more sun and temperatures will be milder. Enjoy it! Rain returns Friday and Saturday. Sunday will be drier, but windy and cooler.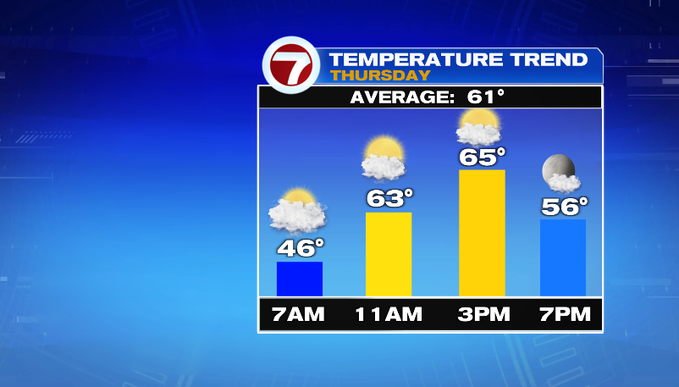 You'll want the jacket in the morning as temperatures will be cooler in the 40s. There will be some patchy fog. The morning will have thicker cloud cover with some sun in the afternoon. Highs will be in the mid 60s. Similar to today, some towns get into the upper 60s.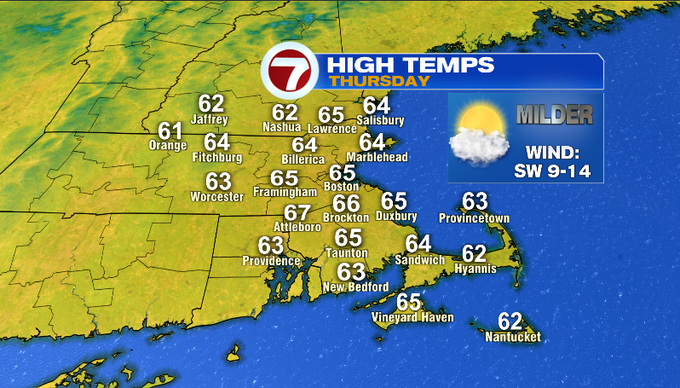 High pressure is around tomorrow promoting the dry conditions. Off to the west, we'll watch as a trough and area low of pressure will move east as another surface low develops to our south. This will increase our rain chances by Friday afternoon. Showers will be off and on through Saturday. Sunday there's a chance for a leftover shower. Then the most noticeable aspect of the forecast will be a gusty breeze and cooler conditions. If you have tickets in the 300s for the Patriots and Bills game this Sunday, it'll feel chilly!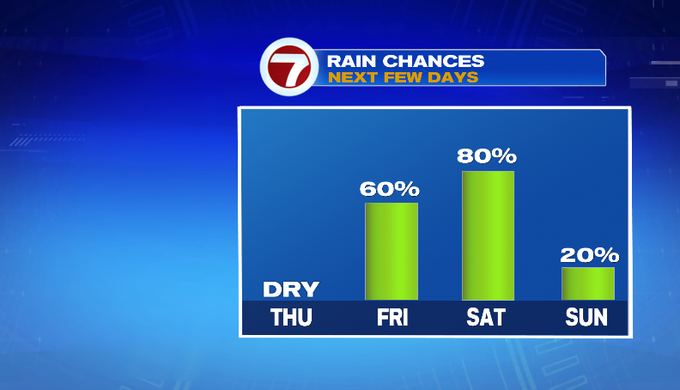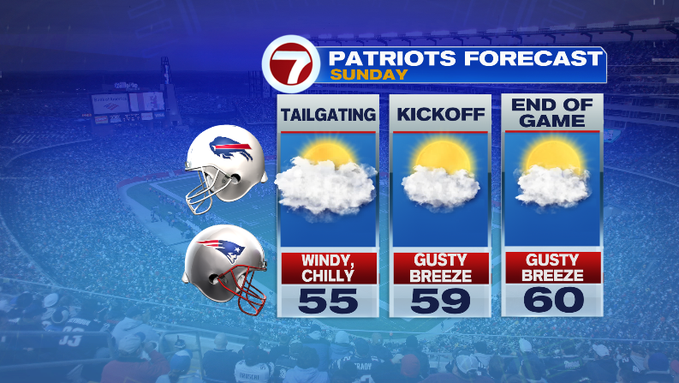 Also this weekend, the Orionid Meteor Shower will peak Saturday night into Sunday morning. The best time to view it will be after midnight.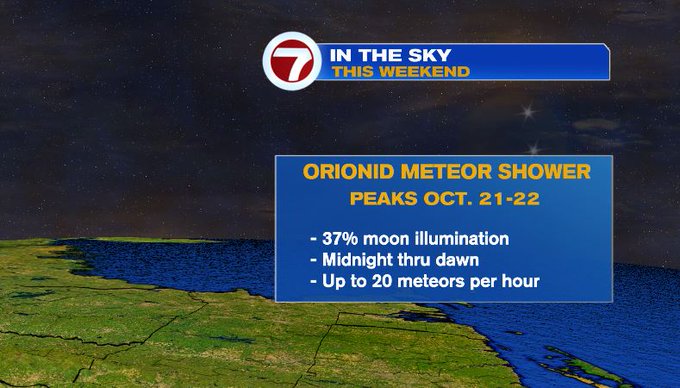 The fall foliage has been muted this year, but there's still some color holding on. Here's a look at how the foliage is expected to progress over the next seven days. The weekend's rain and wind will likely bring down some leaves.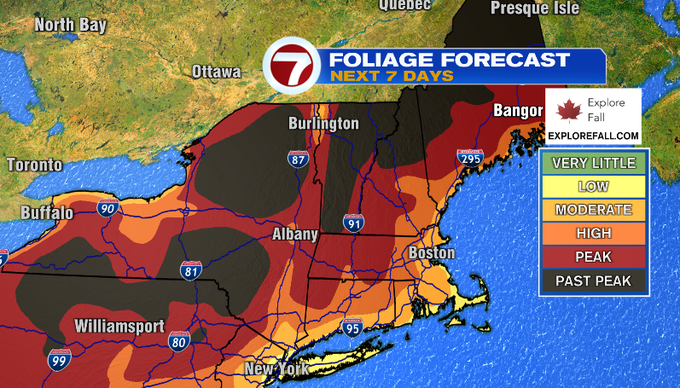 Early next week, high temperatures will be cooler. Tuesday morning will be a chilly start with temperatures in the mid/upper 30s. A frosty start for some!
-Meteorologist Melanie Black