10/10 day today, don't you agree? We had a lot of sunshine, light wind and mild temperatures. It felt more like October than November. Temperatures return to the 60s tomorrow then take a dip this weekend with a few showers and breezy conditions.
Overnight, temperatures won't drop as much as earlier this week. It'll be cool with temperatures starting off in the upper 30s/low 40s. That'll be a good starting point to get back up in the 60s.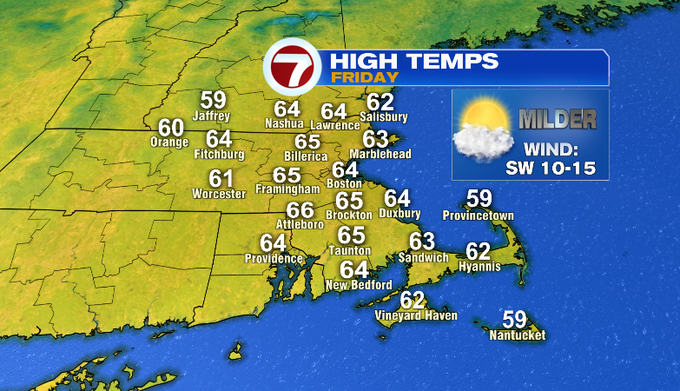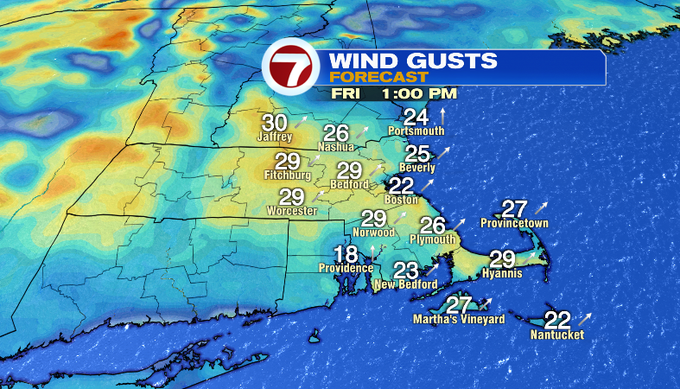 Yes, it will be mild again in the 60s tomorrow, but it does come with a a couple changes. We'll see more clouds and the breeze will be gusty out of the southwest. Expect a slight breeze in the morning and the wind be stronger midday and into the afternoon.
The weekend features some showers and breezy days with a day-to-day drop in temperatures.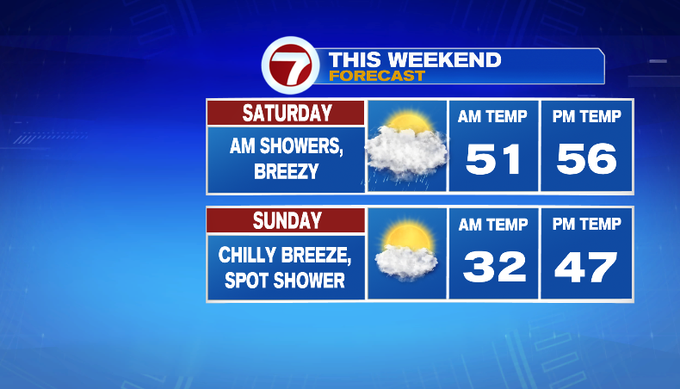 We'll watch a front to our west and area of low pressure to our south to bring the showers. The heaviest rain from the low pressure stays offshore, but brings rain for the Cape and Islands late Friday into early Saturday. The front moving in from the west will bring some scattered showers inland Saturday morning. We should clear out by midday, but the breeze will pick up. Temperatures will be in the 50s. By Sunday, the breeze feels chilly as temperatures stay in the 40s.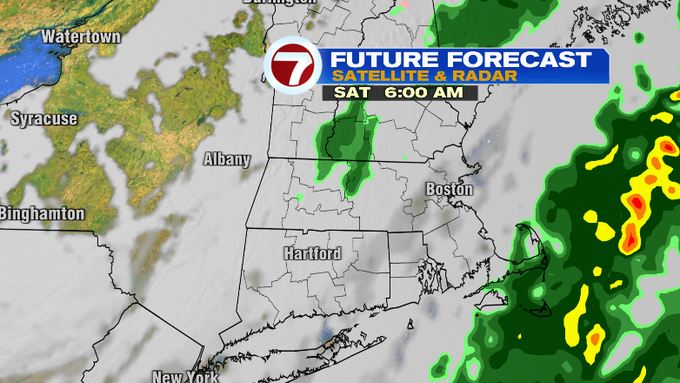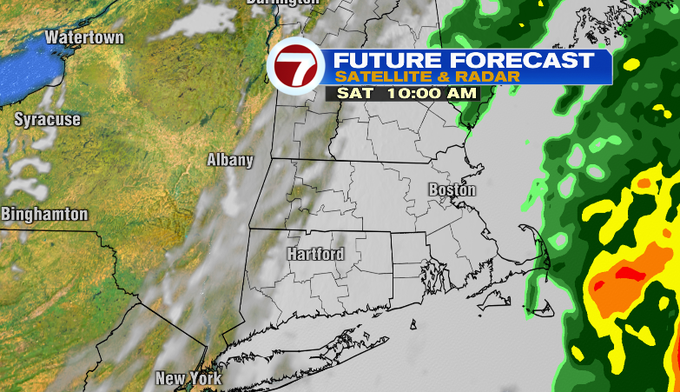 It's that time of year to bring out the turkey icon on the 7-day forecast! Looking ahead to Thanksgiving travel, most of next week looks OK. Morning rain could slow you down on Wednesday.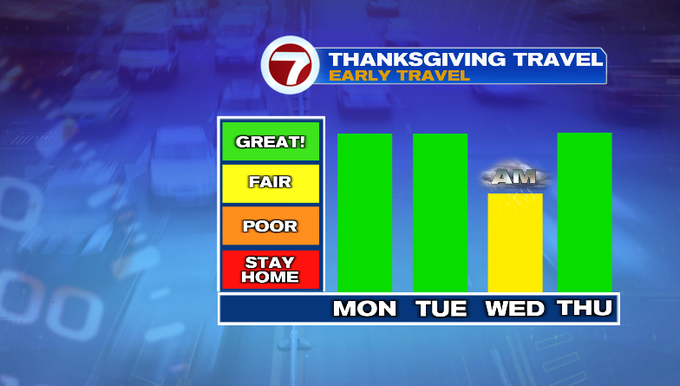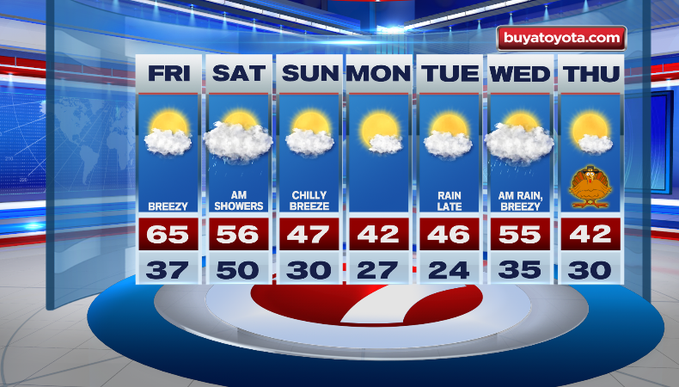 -Meteorologist Melanie Black