7Weather – It's been a pleasant start, minus a lot of clouds this morning. Those clouds helped to keep morning low temperatures in the upper 40s/near 50°. Temperatures won't be near record or record-breaking highs today. It'll still be mild in the upper 60s/near 70° inland with more breaks of sun. The coast will stay in the upper 50s/near 60° with an onshore breeze.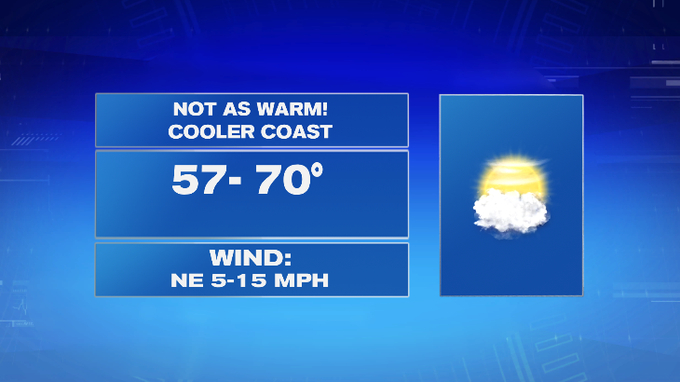 Dinner plans in the city? It'll be cool with a chance for an isolated shower.
You might be able to dodge the raindrops tonight. Anything that does fall will remain light. Overnight, there's a better chance for rain showers. There could be a rumble of thunder early tomorrow morning around the South Coast, Buzzard's Bay, Cape and the Islands. Here's a closer look below. Showers linger through mid/late morning. The morning hours will be the best time for us to get rain. Amounts will stay light.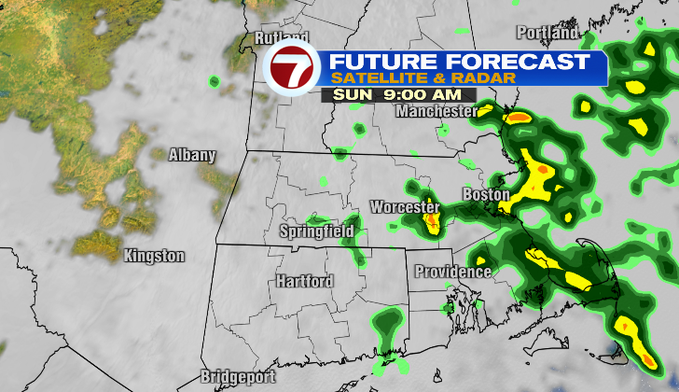 There's an isolated shower chance through the rest of Sunday. A lot of clouds will be around so there will be some drizzle too. Temperatures will be cooler in the 50s for most of us/near 60° inland.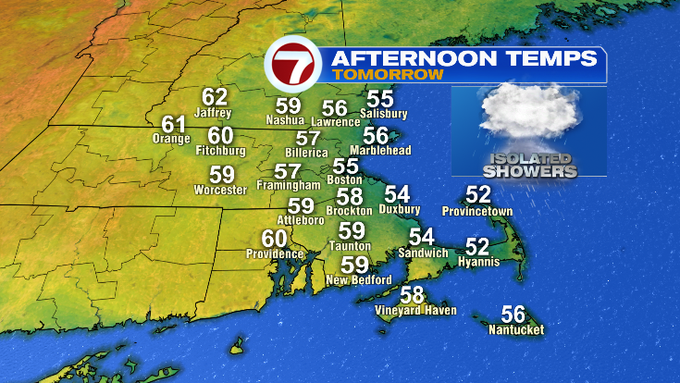 Marathon Monday morning comes with isolated showers. Luckily, it'll be mild! The headwind won't be too strong to start. The breeze and rain chances increase later in the day.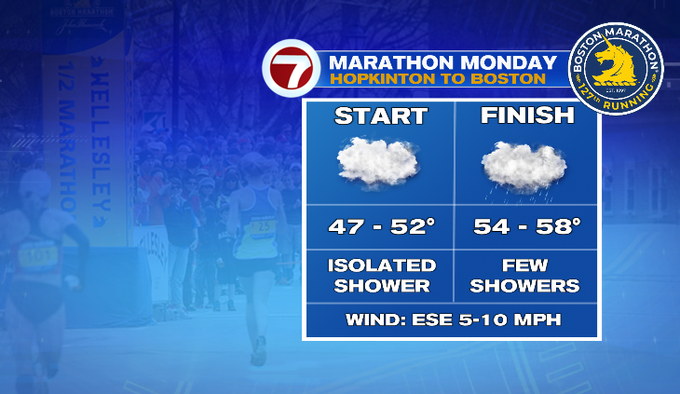 There will still be a few showers into Tuesday. Wednesday looks to be the best day of the week. Rain chances return later in the week. No record heat though!
-Meteorologist Melanie Black