Severe weather and localized downpours have moved on out as dry air prevails for the next couple of days. The timing of the quiet weather works out just fine as we have a Sox parade to plan and Trick or Treater's need to keep those costume dry!
While we have the sunshine back today, we'll also have a cool breeze too with highs near 50 this afternoon.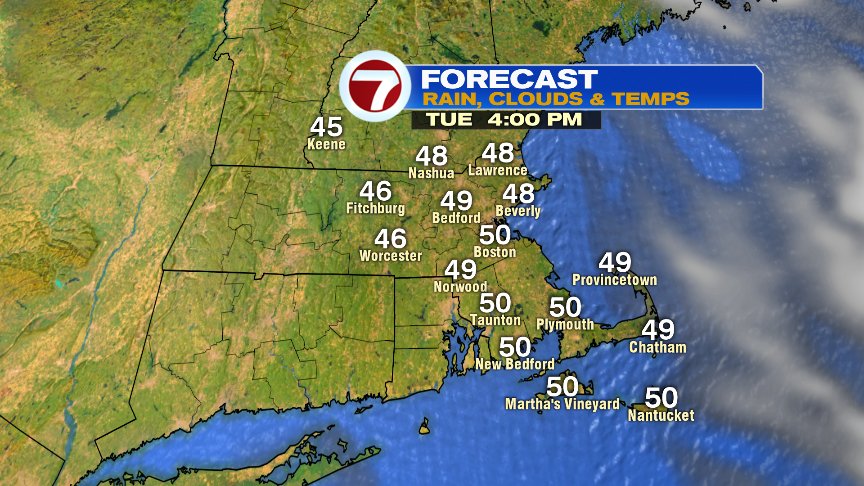 Despite a cool start tomorrow, we'll warm up quickly into the 50s, with even a few towns near 60 in the afternoon. That bodes well for the Sox Parade as 11am temps run near 52 and warm to 56 by the end of the parade. The breeze will be active, out of the southwest gusting over 20mph, but overall, it'll be a great day to celebrate!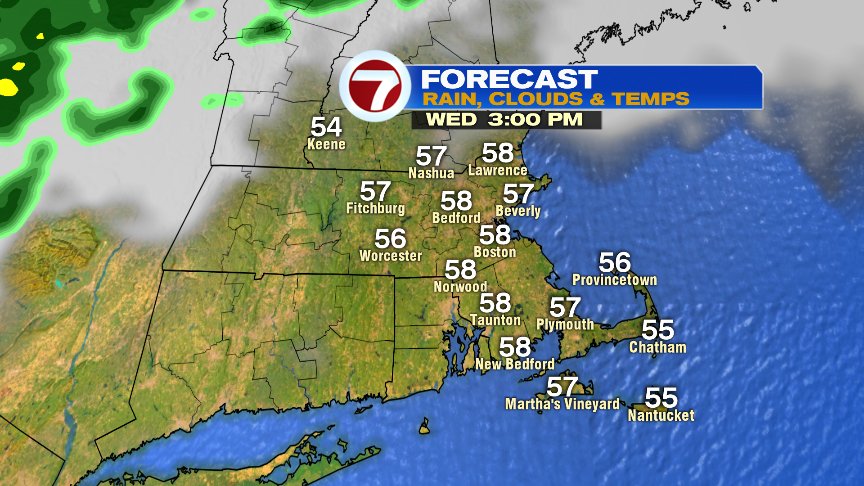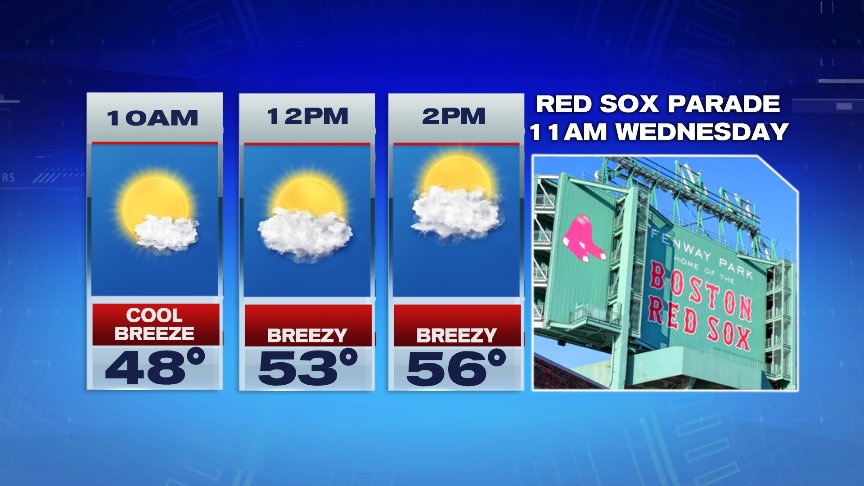 The combination of the southwest wind and more clouds in place late tomorrow and tomorrow evening will bode well for the little ghosts and goblins that'll be running around on their sugar high! Temps hold in the low 50s tomorrow evening as the numbers will be slow to fade back, even after sunset! Not so scary of a forecast huh?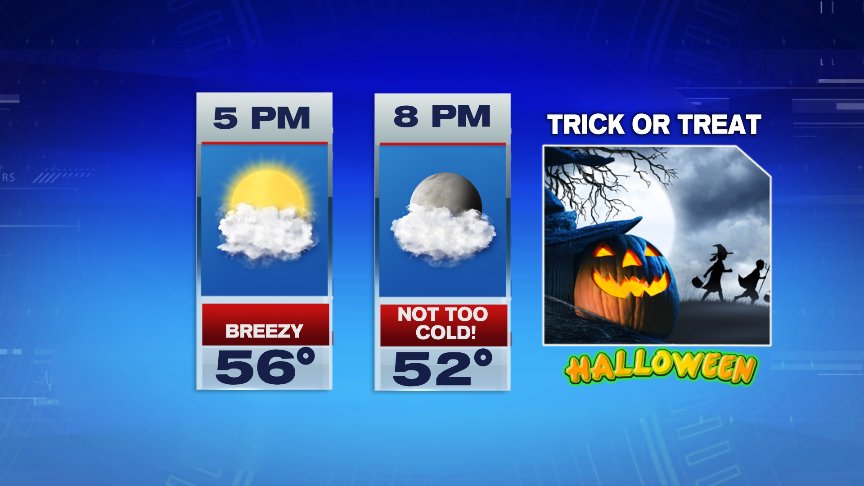 What may scare you more is how we continue to roll through Fall and approach winter. What is one sure sign of that?… We fall back one hour this weekend and that means it's a 4:35PM sunset Sunday!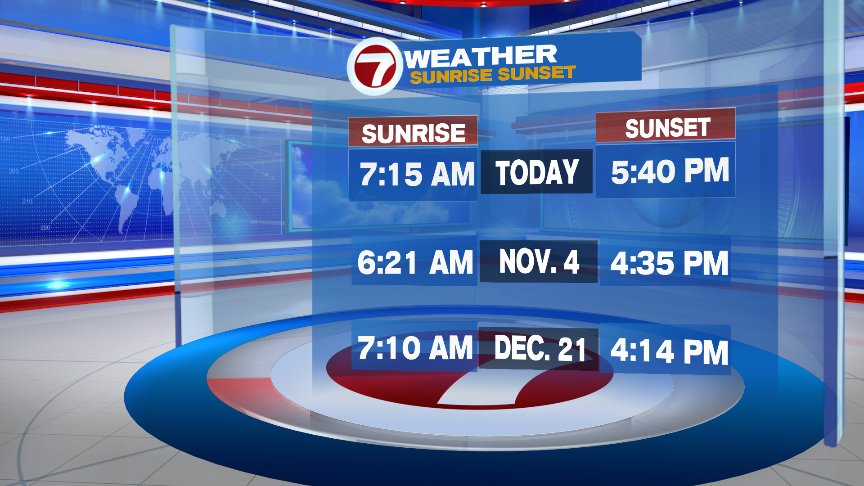 Sunday will be dry, so we'll see that earlier sunrise and sunset. The highest rain chance this week comes Friday into Saturday morning. Some localized downpours are possible then.
Have a great day.
@clamberton7 – twitter