I don't know about you, but I am not sad to see March come to an end.  It was a busy month of weather – need I even remind us?  Three nor'easters in three weeks – thousands left without power – a persistently battered coastline – and almost three-times the average amount of snow for the month of March: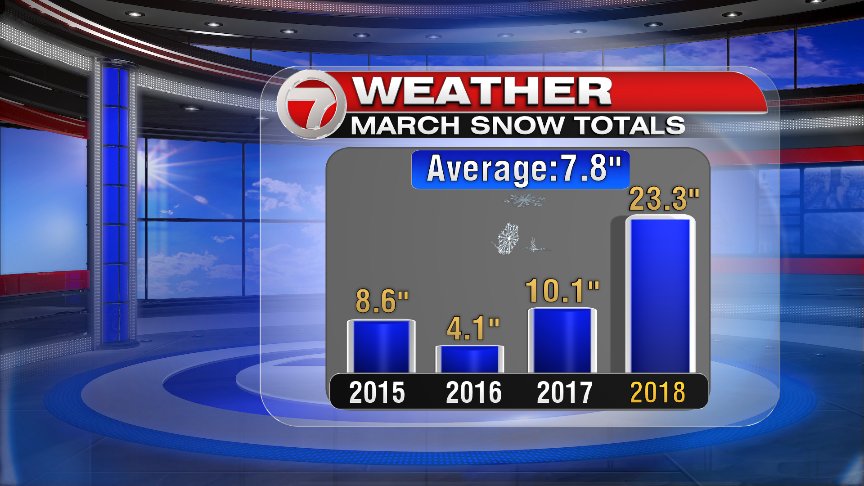 That March snow total of 23.3″ for BOS will put this year in the 4th snowiest March on record: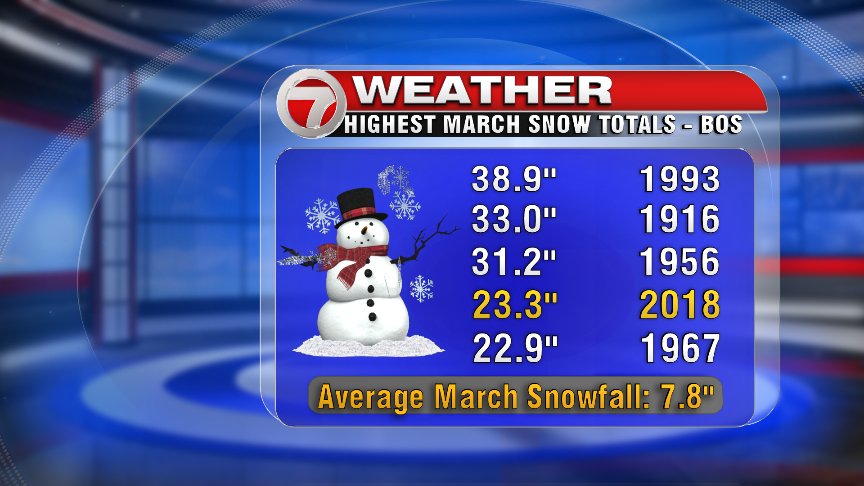 And look at this weather we've had the last couple of days… I guess it's just March trying to make up for everything we went through this month.  I, for one, will take it – because the mid 50s under ample sunshine today felt pretty nice – and it helped to restore that little bit of hope in me that spring really is on the way!
Easter Sunday also looks mild, with highs in the mid 50s again.  We'll start the day with more cloud cover and even a quick shower or sprinkle, but the chance for wet weather should end by about 10am… and it shouldn't ruin any of your Easter morning egg-hunts or sunrise service plans.  We'll have more sunshine by the afternoon, but also some gusty wind to contend with.  Still, temps about 5 degrees above normal for the first day of April… we'll take it!  (See Easter Sunday forecast graphic at the top of this post).
All of that talk about closing the books on Mother Nature's March Maddness… and now we enter into April with a little talk of snow.  Don't worry – it's really no big deal.  With that said, there will be a quick moving short wave that zips by south of New England on Monday morning, spreading snow showers up to the Mass Pike during the morning commute.  However, it's a quick moving and weak wave… so it's not a lot of snow on the way.  Also, it's "spring snow" so it's not expected to accumulate on the roads (think WET roads).  Perhaps a coating to 2″ is in store for the grassy surfaces and car tops, especially across the immediate South Coast.  Monday is chilly, with highs only in the low 40s.
It's an active week of ups and downs ahead in the forecast.  We know during spring in New England, the forecast can change very quickly.  It's wise to keep checking in every morning, noon and night.  We'll be here!
Happy Easter.  – Breezy