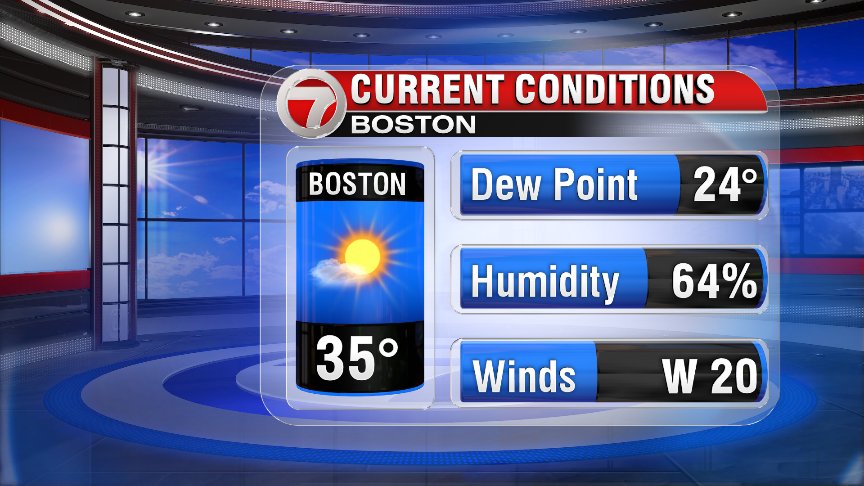 It's SO nice to wake up to sunny skies after such an active last week and a half! Your weekend forecast features a nice reprieve from messy weather. While temps are in the mid to upper-30s this morning at 10:30AM, we're contending with windy westerly winds throughout the day. So, it's feeling like we're in the 20s through most of the day.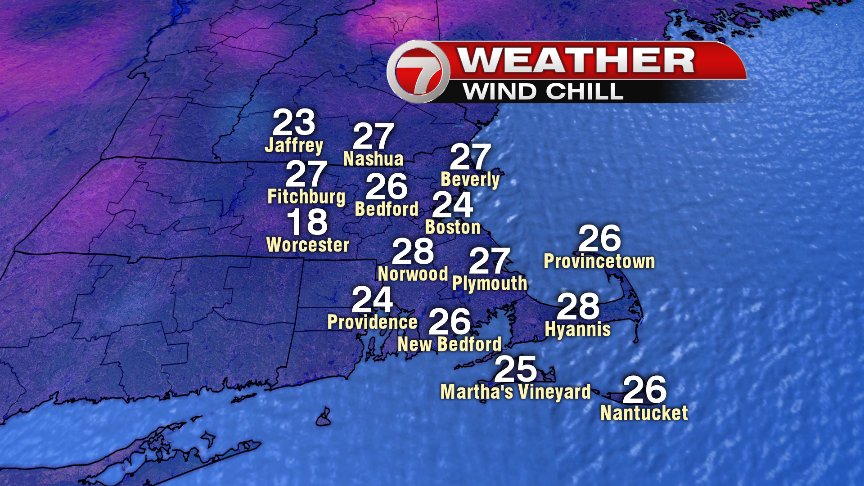 We'll go from mostly sunny skies to a mixture of sun and clouds this afternoon, and we keep the slight chance for flurries/sprinkles into the early evening.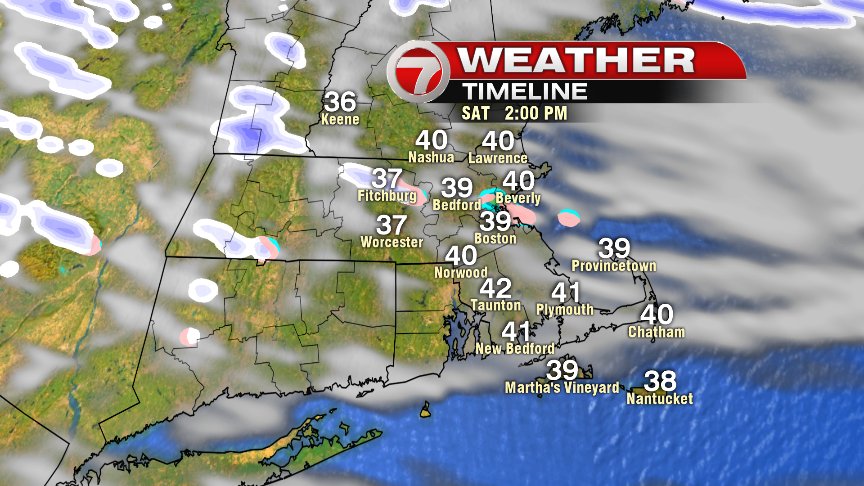 We stay dry tomorrow with mostly sunny skies and highs in the mid-to-low 4os. With Daylight Saving Time begining 2AM Sunday, we lose an hour of sleep. Don't forget to set those car, oven, coffee clocks etc an hour ahead!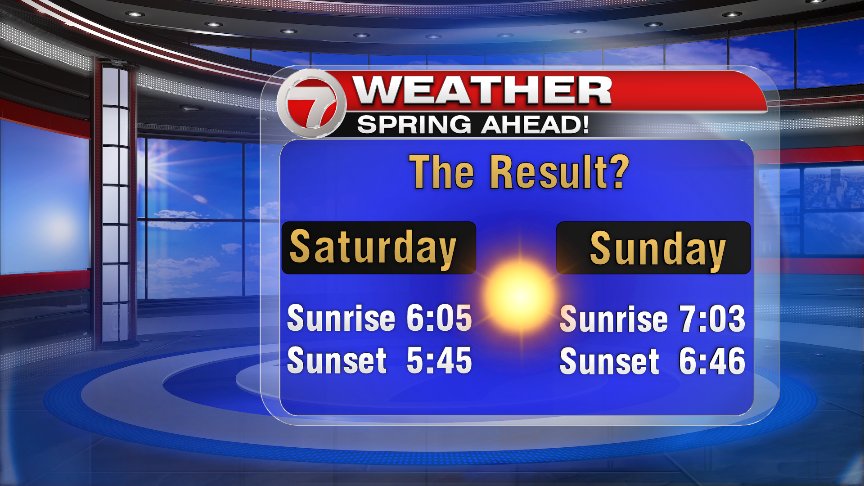 ANOTHER coastal storm impacts New England as we head into the start of next week. Monday looks to stay dry, but as we head into the overnight hours Monday snow moves in. The bulk of the snowfall with this storm looks to fall Tuesday. Right now the track of this storm looks to be offshore enough that we don't get pummeled by this storm. Meaning that while we could still see plowable snow (2+ inches), this likely won't be nearly as potent of a storm as the last two Nor'easters that we've dealt with. HOWEVER, we're still a couple days out ahead of this storm, and if the track changes to favor a closer track to New England, then snow totals would go up. Another positive with this storm, is that we're at LOW astronomical tides, which means any coastal impacts look to stay very minor.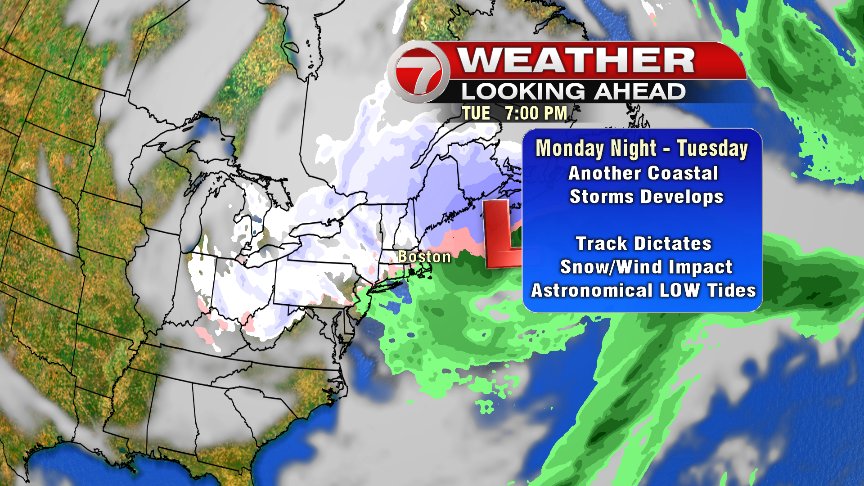 We'll keep you updated as we get closer to this storm.
On another positive note, despite a stormy start to March, we really are headed towards spring 🙂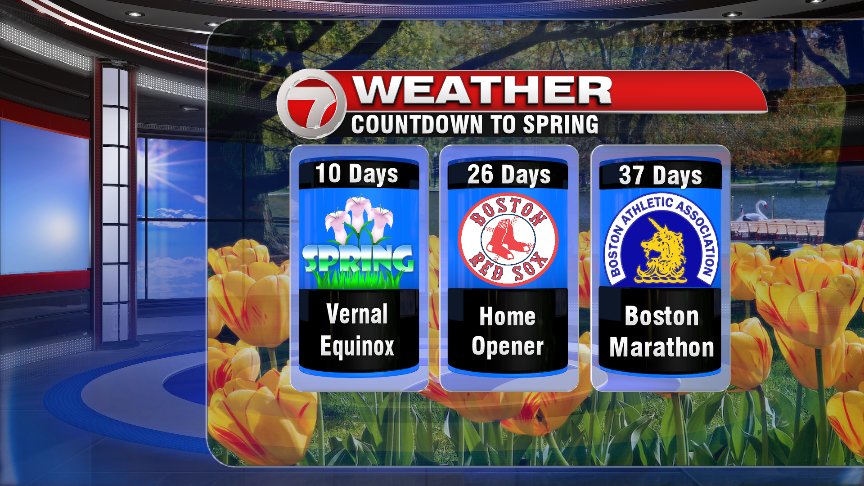 ~Wren