Well, all of you incredible runners that participated in the 122nd Boston Marathon yesterday have some MAJOR bragging rights!  Take a look at this:
The WETTEST Boston Marathon on record… and holy moly – if you were out there, you know it's true.  That really was a brutal day to be running 26.2 miles, and I admire each and every runner (and volunteer, too)!!
So, we've managed to dry out a little today, and we've been chasing rays of sunshine where we can find them.  They're out there – but few and far between.  Reminds me of this sketch from one of my favorite shows, Portlandia:
There's a little more sun on the way for tomorrow… but there's also a bit of bad news that comes along with this news:  Pollen counts are quite high.  Even though it doesn't FEEL like spring, just judging by the sneezes and watery/itchy eyes, it feels like spring – especially for those who are allergic to tree pollen: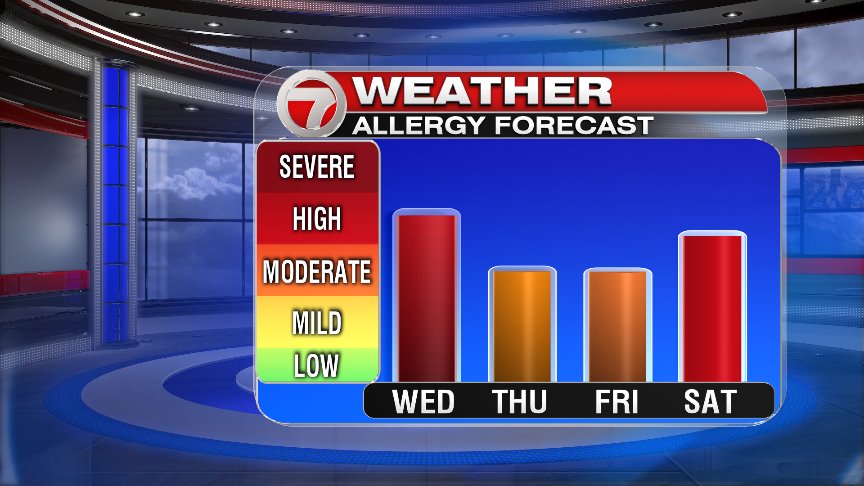 Wednesday is dry, and a bit breezy.  Highs will be in the low 50s for most… which is a little closer to average for this time of year.  We're getting there… to spring, I mean… Well, I think… Oh wait… Then there's this: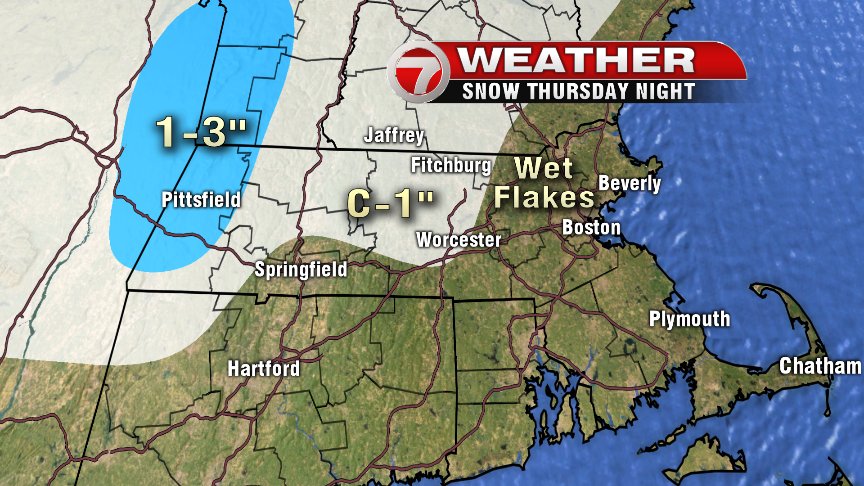 Yeah, that's a snow map for overnight Thursday.  Not a big deal snow-wise, but a BIG DEAL that we're dealing with this on APRIL 19th!!!  It's going to be a rather chilly and raw day Thursday, with highs only in the upper 30s and low 40s – with light scattered showers.  Once temps start to fall back overnight, we'll get a bit of a wintry mix into the picture – wet snow flakes that could accumulate on the grassy surfaces/car tops for areas N&W of 495.  This could make for isolated slick spots into the early Friday morning commute.
Now that we've got that part of the blog out of the way, let's focus on the fact that a warm up looks to be in store for the beginning of next week.  Sure, we "keep it cool" through the rest of this week – but get a bit of a temp boost, into the 60s, for the start of next week.  There's a bunch of sunshine to go along with those 60s too… so there's our "light at the end of the tunnel."  It's literally a "light at the end of the 7day forecast."  – Breezy