Despite some clouds and a few sprinkles/brief light shower across the region this morning, it'll turn out to be a mainly dry day with partly sunny skies this afternoon. Temps do warm up into the mid to upper 60s, slightly above seasonable levels this afternoon. Tomorrow, it'll be very similar with highs in the mid 60s to near 70 after a seasonably chilly start.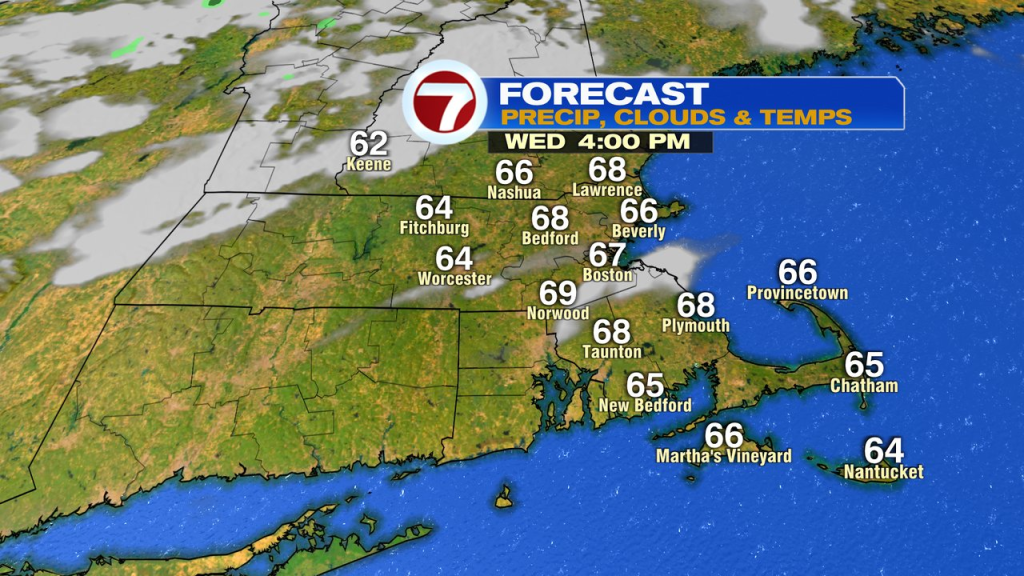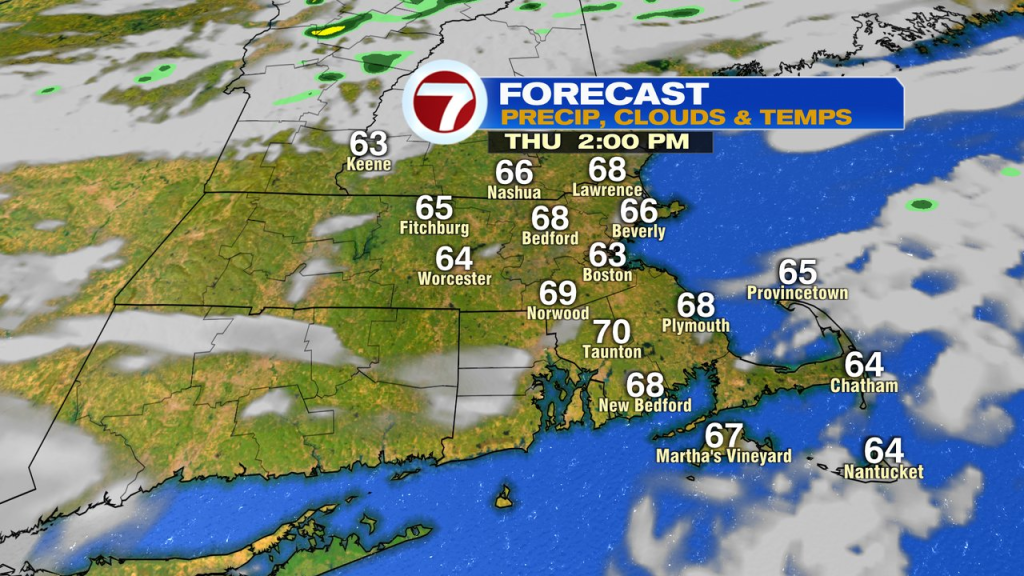 Friday turns out to be slightly cooler, back into the lower 60s, but we'll stay dry.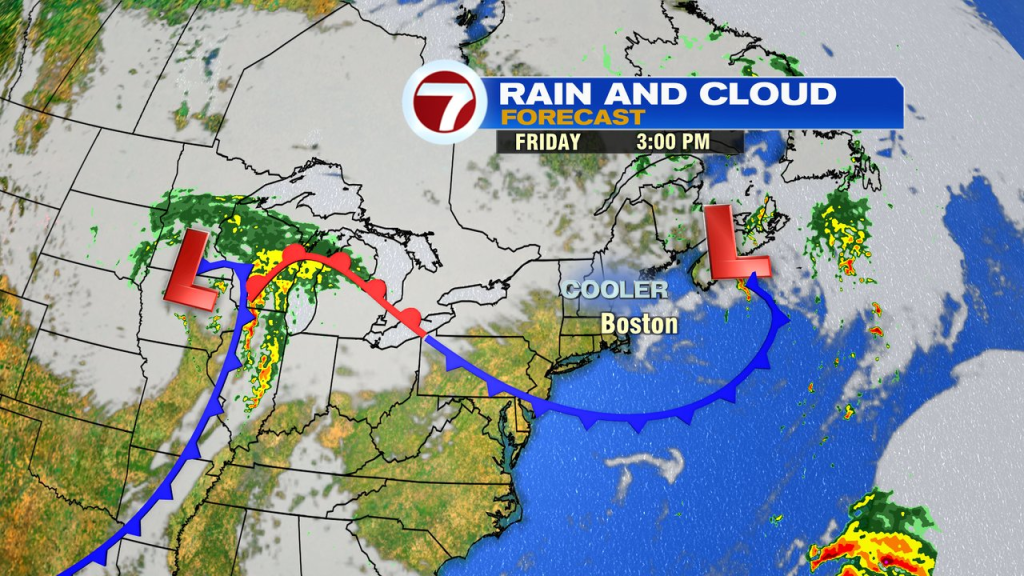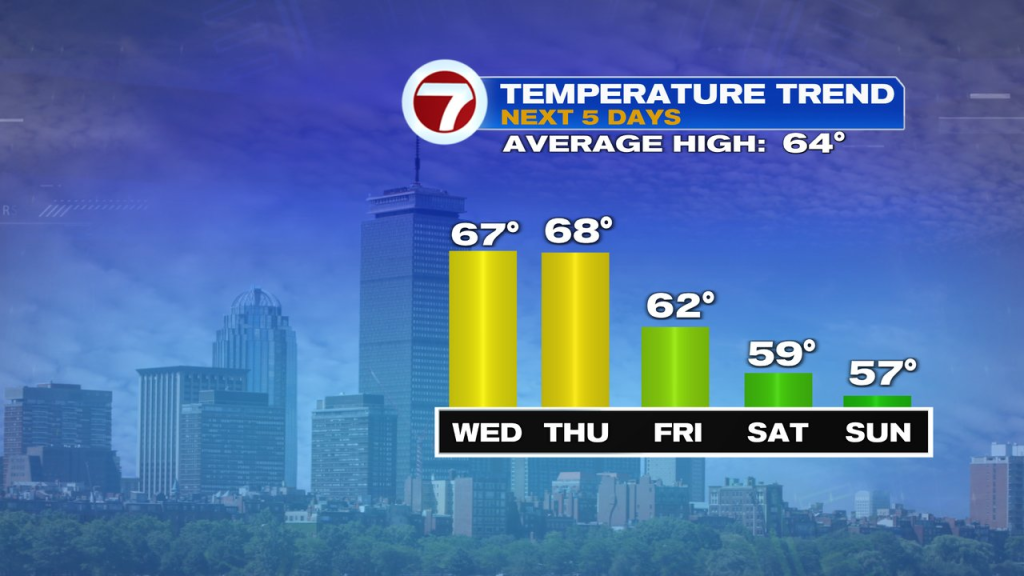 We continue the cool down heading into the weekend with temperatures sliding back into the mid to upper 50s for highs. We'll also watch the chance for rain moving in late Saturday into Sunday. How much rain depends on how far north and area of low pressure will track. That'll be the difference from spotty showers to steady rain for Sunday, into early next week. The cool onshore flow prevails early next week as well.