Despite the clouds and a few passing showers yesterday, the temperatures did not disappoint as highs cracked 60 degrees for many. Although it won't be as mild today, it'll be dry with highs in the low to mid 50s, still a few degrees above average for the time of year. The breeze gusts 20-25mph with filtered sunshine amid the mid to high level clouds.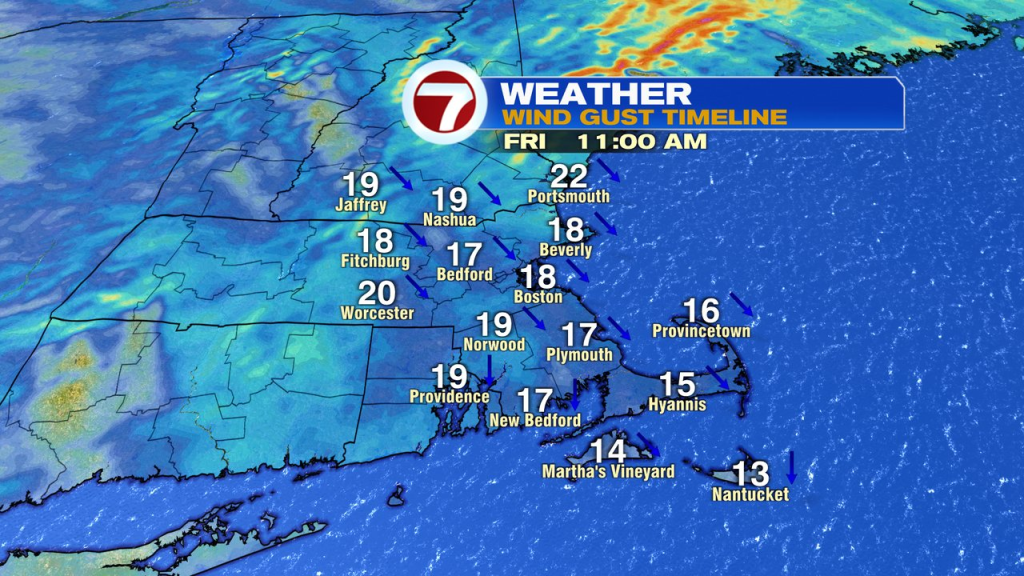 Tomorrow, it'll turn cold and raw as highs head for the low 40s, and then slip back into the mid to upper 30s as a mix of snow/sleet and rain break out. Even if we see sleet or some wet snow flakes mixed in near and inside 495, it won't amount to much thanks to temps well above freezing at the surface. In the northern Worcester Hills, some minor accumulations are possible. A cold rain/mix continues into the evening before tapering off overnight.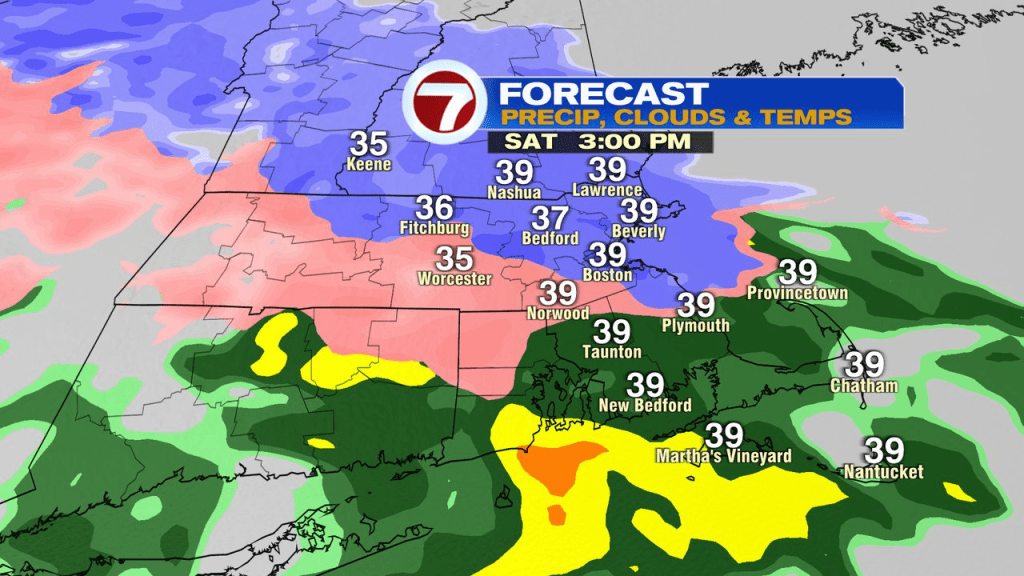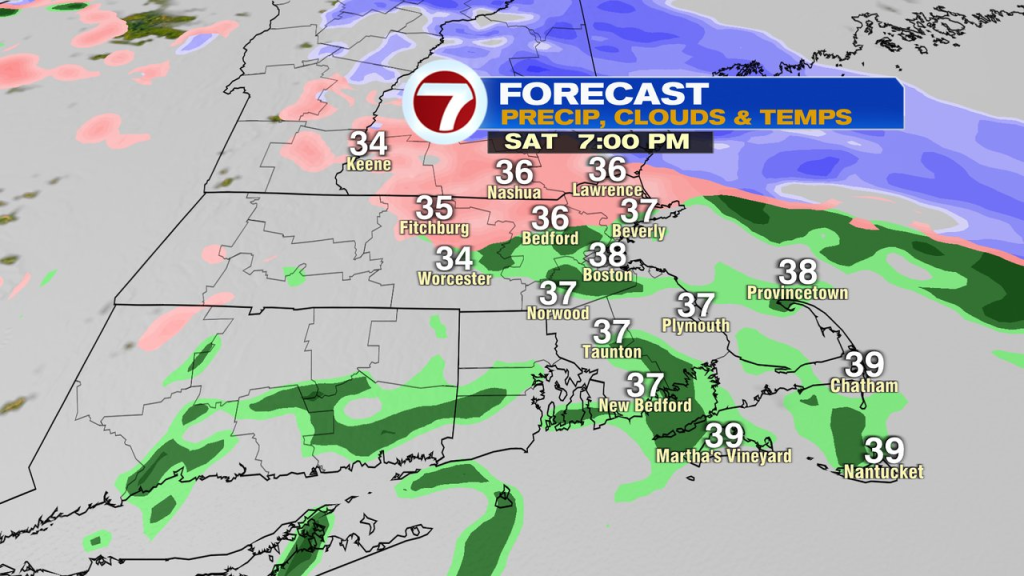 Sunday we dry out as highs head for the mid 50s, but it'll be windy with gusts 30-40mph.