Our blue sky start gave way to increasing clouds today. Those clouds are ahead of showers that move in overnight. Grab the rain gear! Expect wet weather tomorrow before decreasing rain chances this weekend.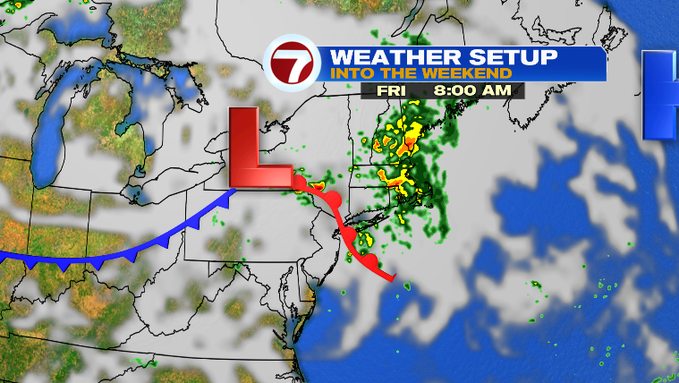 A warm front will bring showers to our region tomorrow. Expect downpours for the morning. It'll be a slow commute. Scattered showers will be off and on through the afternoon and evening tomorrow. Keep the rain gear with you!
Here's a look at future radar…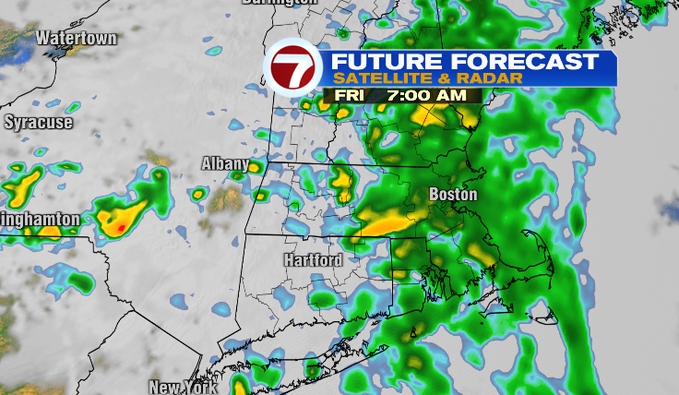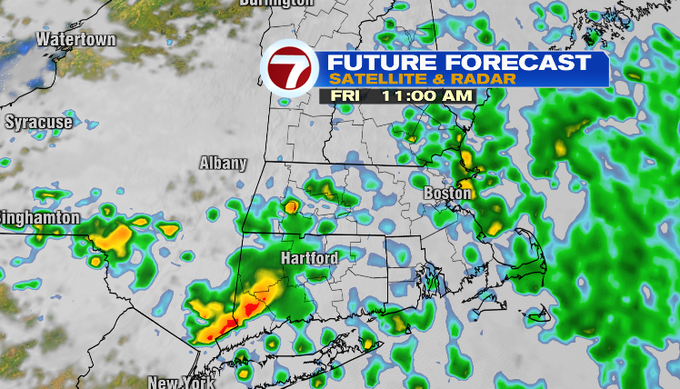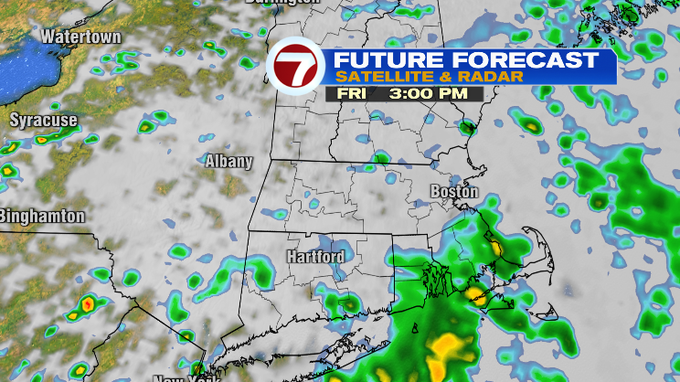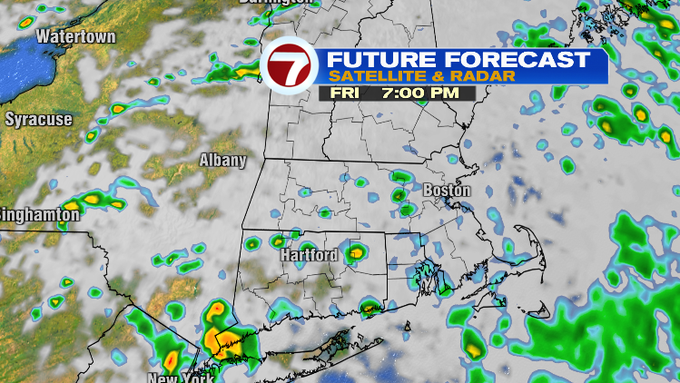 Temperatures will start in the 60s tomorrow morning. We'll keep a lot of clouds around through Friday so that'll keep high temperatures into the upper 60s/low 70s.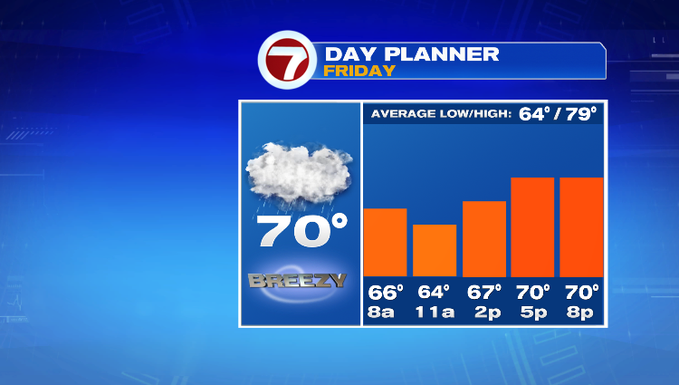 The chance for rain decreases to 40% Saturday. Saturday morning will features a lot of clouds and some leftover showers mainly for southeast Mass. There's a chance for an afternoon pop-up shower. There's just a 10% chance for a shower on Sunday with highs in the 70s.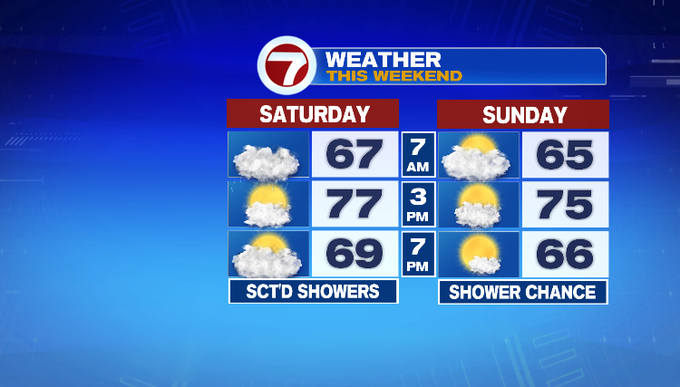 Tallying up August rainfall totals, it's been an above-average month! These are some of the rain totals so far this month. Lawrence really sticks out! A lot of towns could pick up 1-2″ of rain through Saturday morning.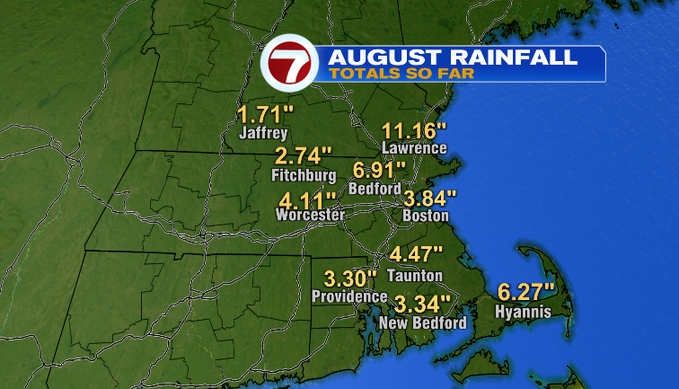 -Meteorologist Melanie Black