A stellar day yesterday graced us as temps warmed up into the mid to upper 60s and sunshine held on strong.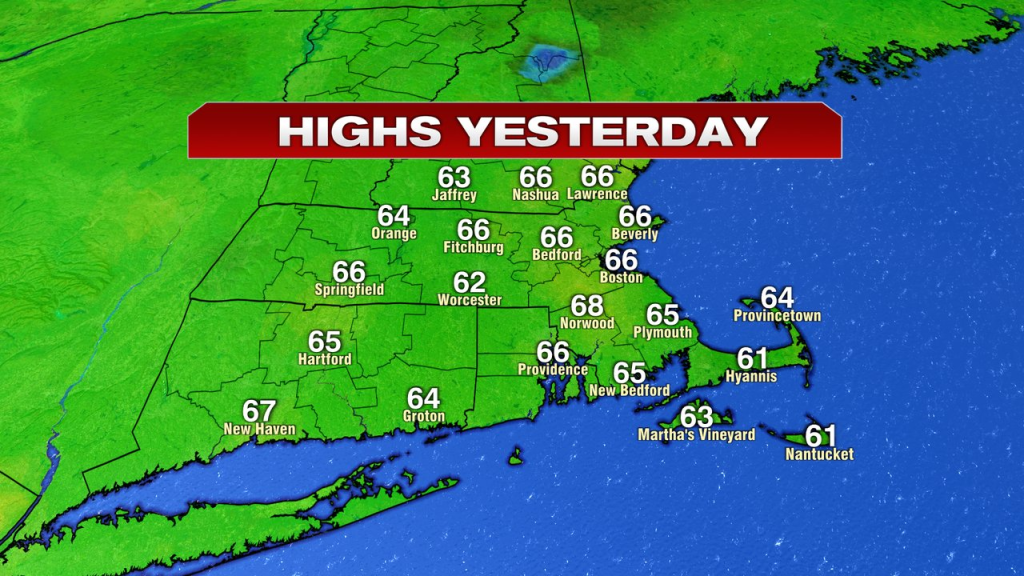 Today, we'll run up into the mid 60s again, this time, with more clouds in the mix and a few showers at times. Showers this morning tend to be isolated with a better chance for scattered showers arriving this afternoon across inland locations. Tonight will be wet at times, but also mild and muggy as temps hold in the mid 50s to near 60.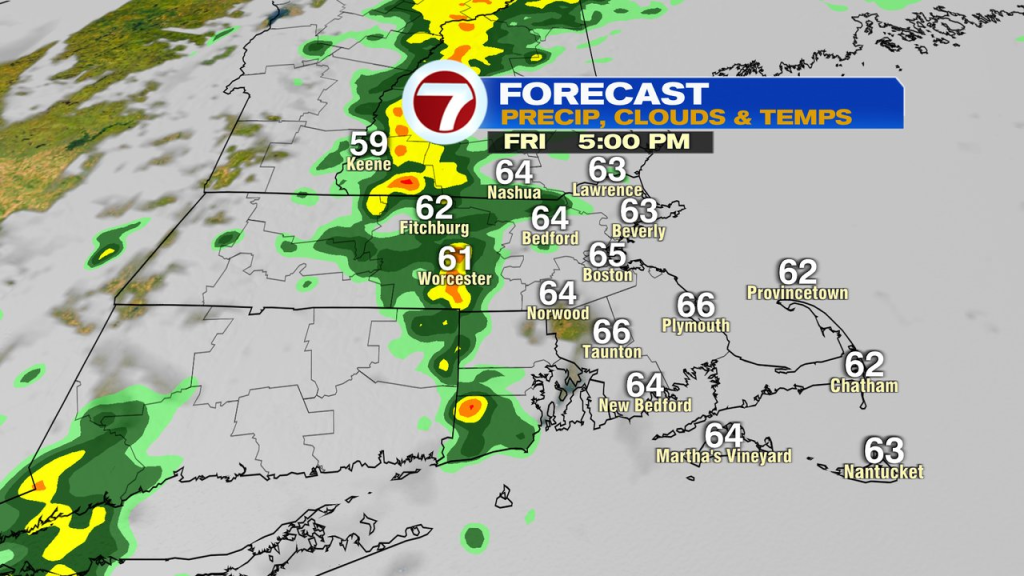 Rain is likely at times tomorrow as showers are in and out through the day. A few showers will produce localized downpours, but significant flooding is not expected. Rain totals run 0.5″-1.5″ of rain with higher totals likely across western and central New England.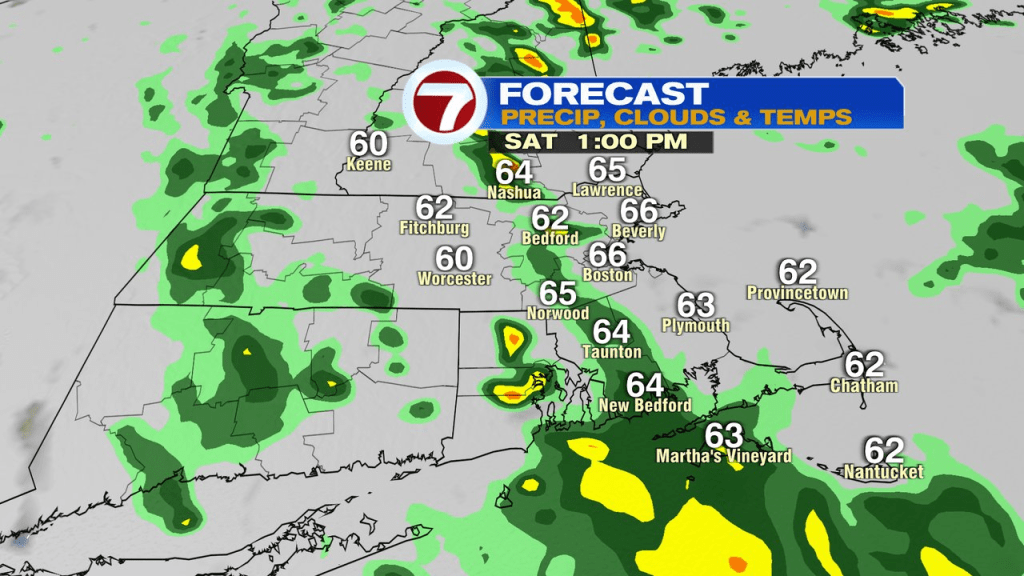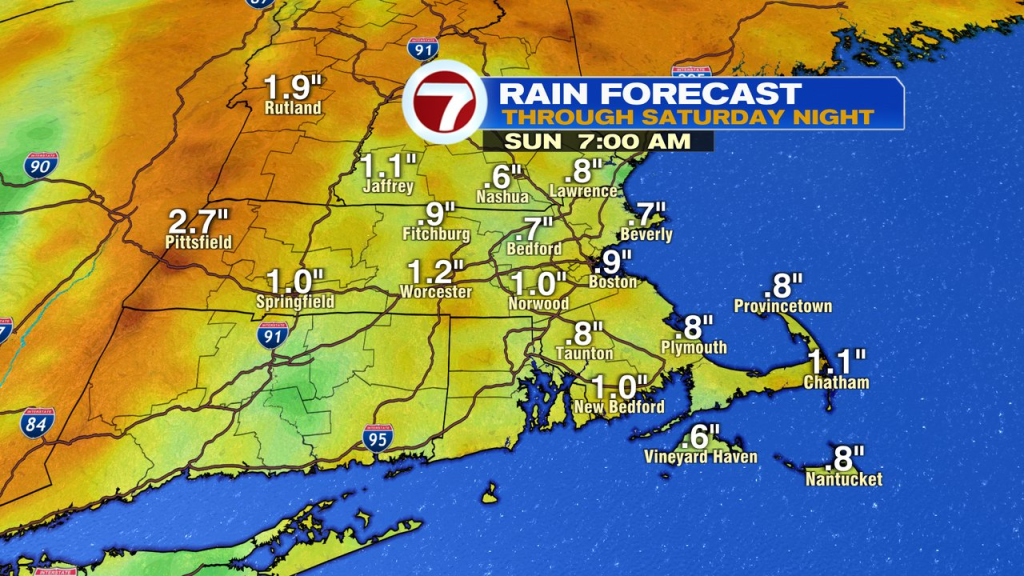 Rain tapers off tomorrow night, but the wind picks up, gusting out of the west 30-35mph with a few gusts past 40mph across the Cape and Islands.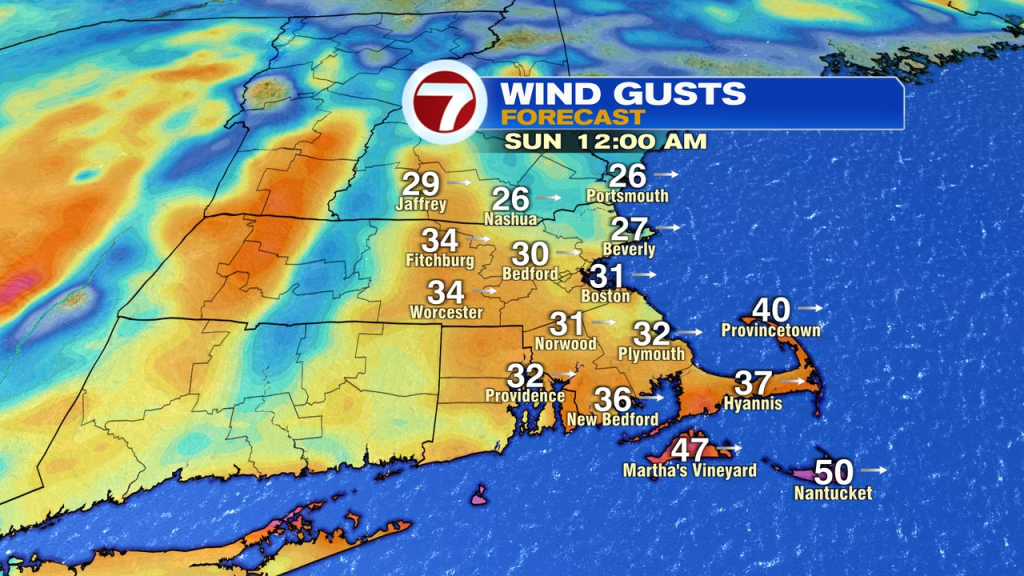 Breaks of sunshine Sunday morning will see clouds fill back in with a few spotty showers possible again in the afternoon across northern MA/NH. Temps run into the mid to upper 50s, but it'll feel colder with a gusty breeze.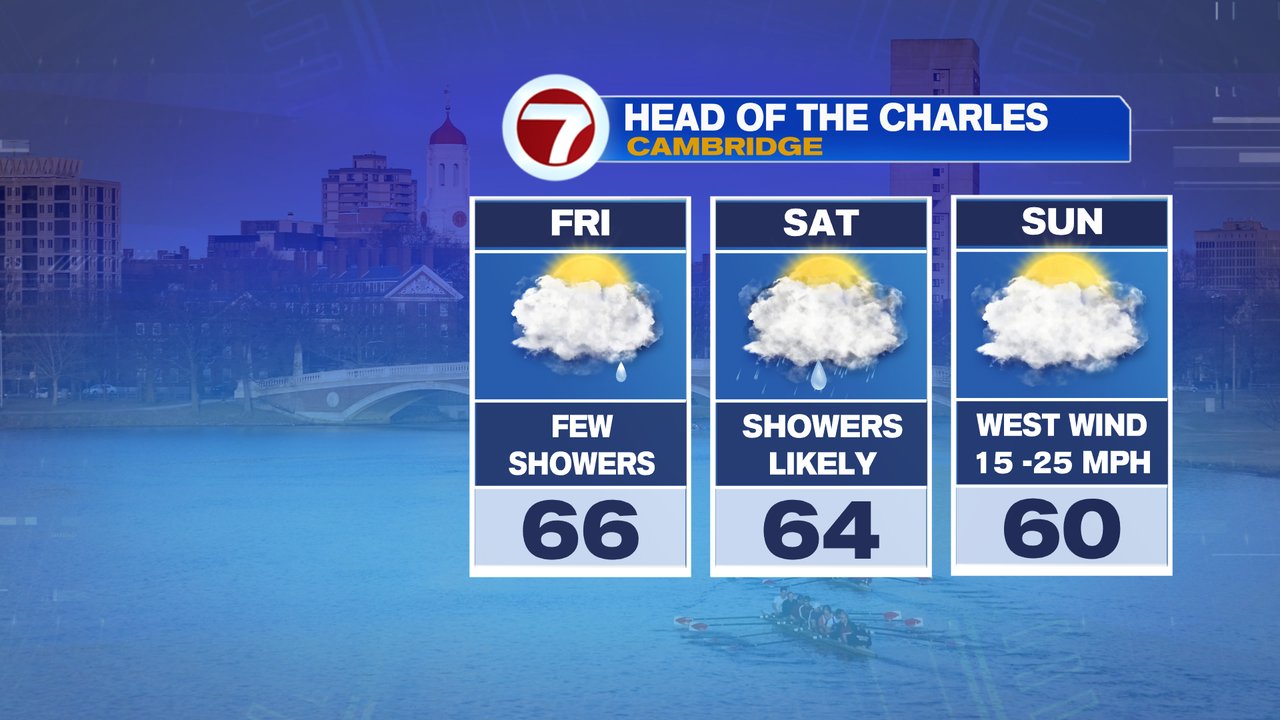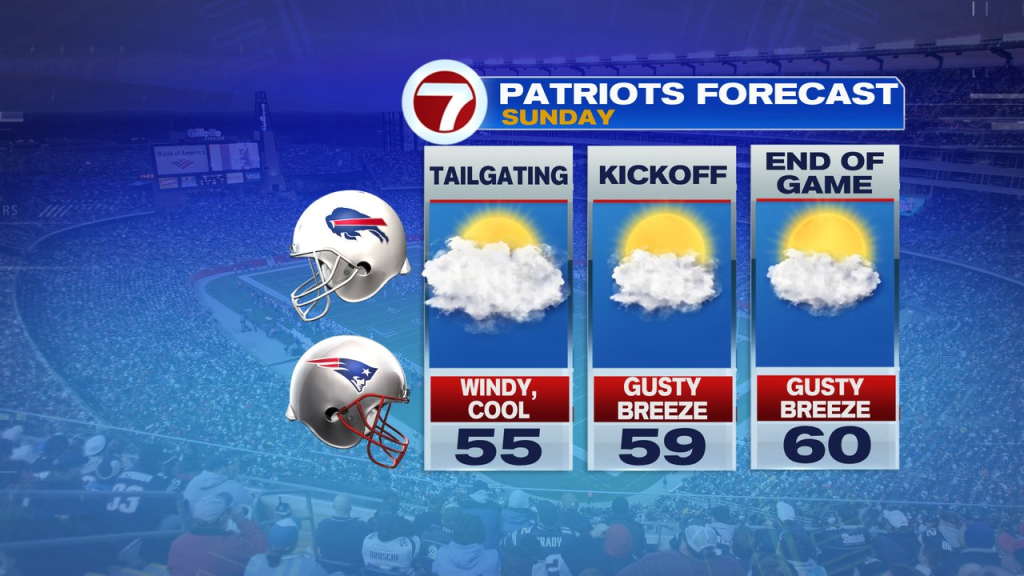 High pressure settles back in early to the middle part of next week. We'll start the week off on the chilly side (patchy frost Tuesday AM), but warm back up into the mid to upper 60s by Wednesday and Thursday.