Welcome to another rainy weekend! At least for part of it. Tonight and tomorrow we'll clear out but it will be windy.
Expect a few showers this morning. For most of us, it's overcast. Steadier rain arrives by midday and into the afternoon. Downpours and a rumble of thunder are possible later today. Once the rain moves out, then the wind will pick up tonight. It stays windy for tomorrow.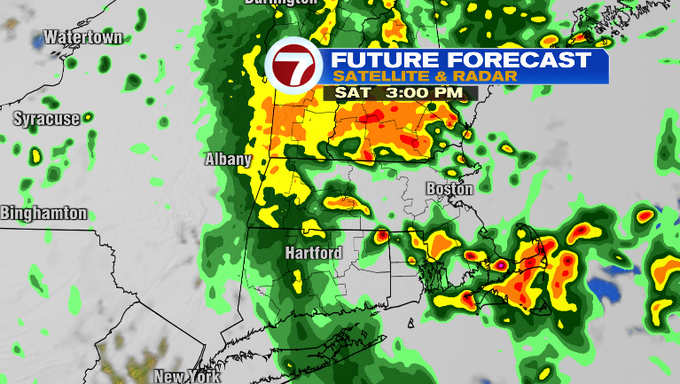 The HREF model highlights a chance for an isolated thunderstorm as a low pressure system works across our region in the afternoon and evening.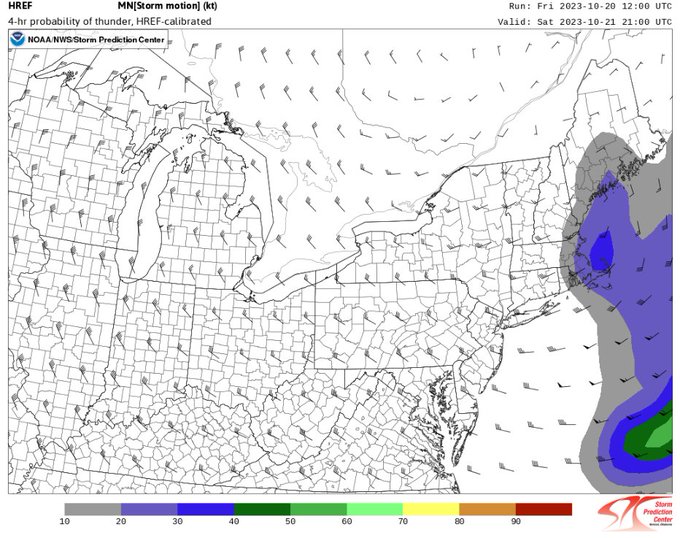 It'll be mild from start to finish today. Temperatures start in the 50s and end in the 60s.
Sunday will be cooler! We'll start in the 40s and only make it to the 50s. Your best bet to see some sun is early in the morning before more clouds build in through the day.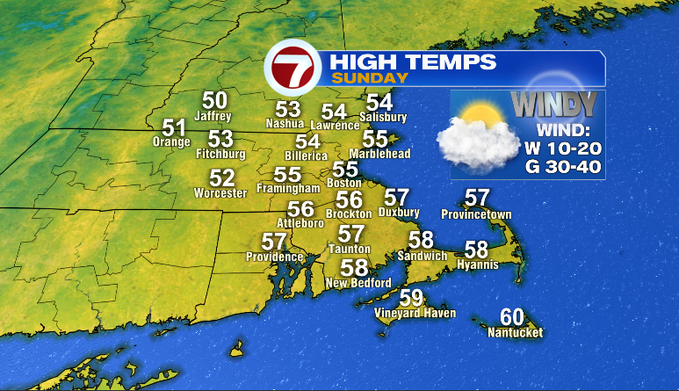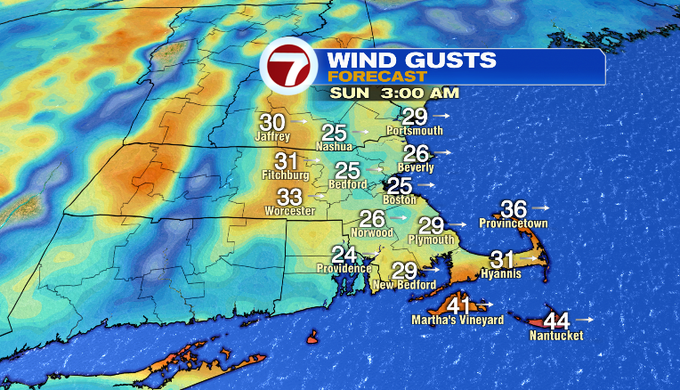 Less wind Monday. Tuesday starts off cool, but luckily our sunshine returns! Temperatures warm up Wednesday into the upper 60s. There's a 40-50% towns in the Merrimack Valley could hit 70°. That'll feel nice!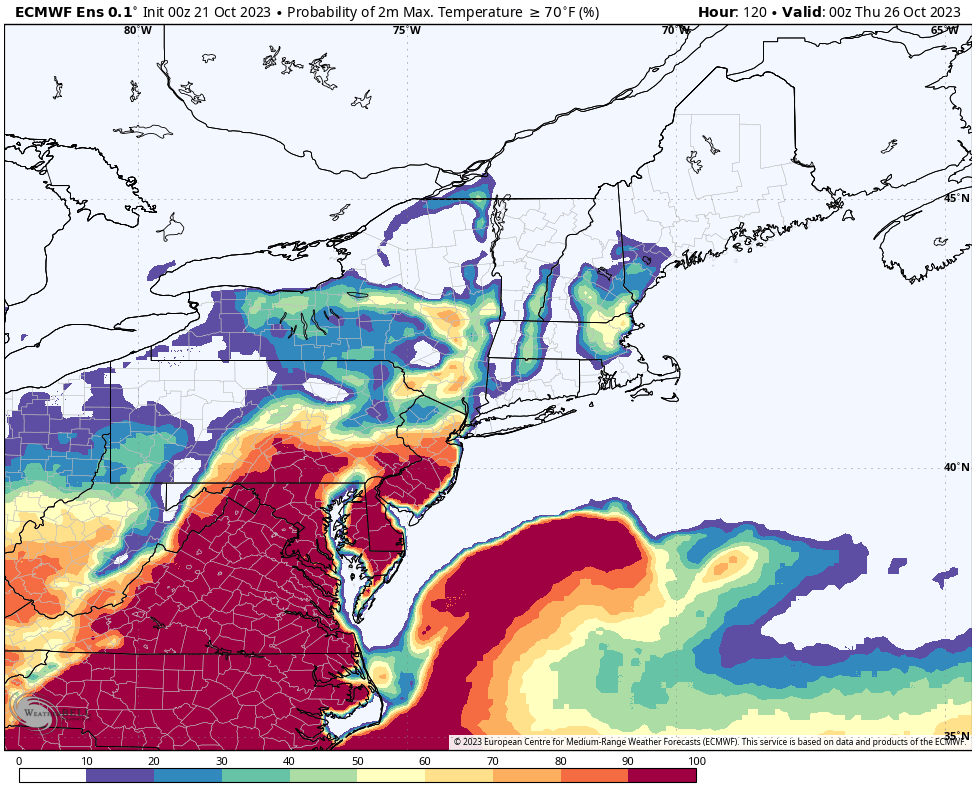 -Meteorologist Melanie Black