Not a bad start for May 16th this morning… I mean February 16th. Yes, certainly we have a Spring feel to the air this morning as many locations start the day off with temps in the 40s and 50s. With sunshine to kick off the day, it'll be easy for temps to warm up to near and above 60 for most.

Clouds do advance through the day, thickening up through the afternoon. Despite the clouds, temps this afternoon however in the 60-65 range, likely breaking the record of 60 in Boston. The warmest locations will be across Southeast Mass. The breeze is out of the southwest through the day, but remains fairly light.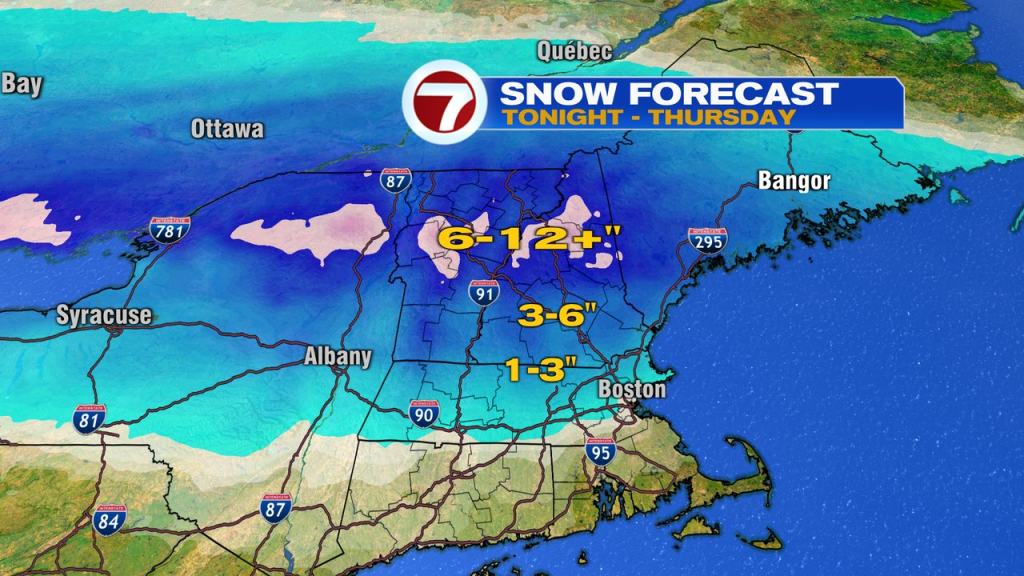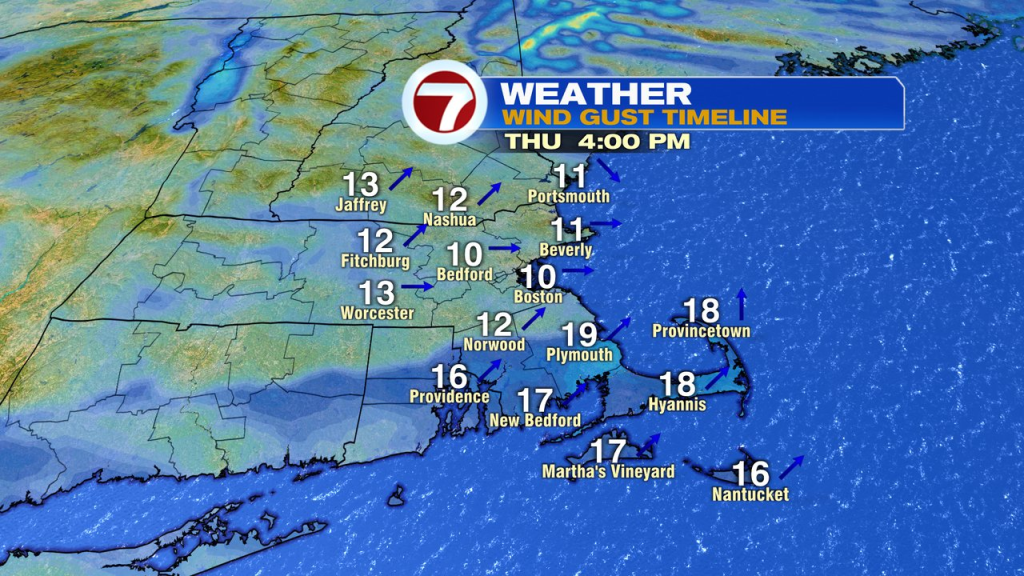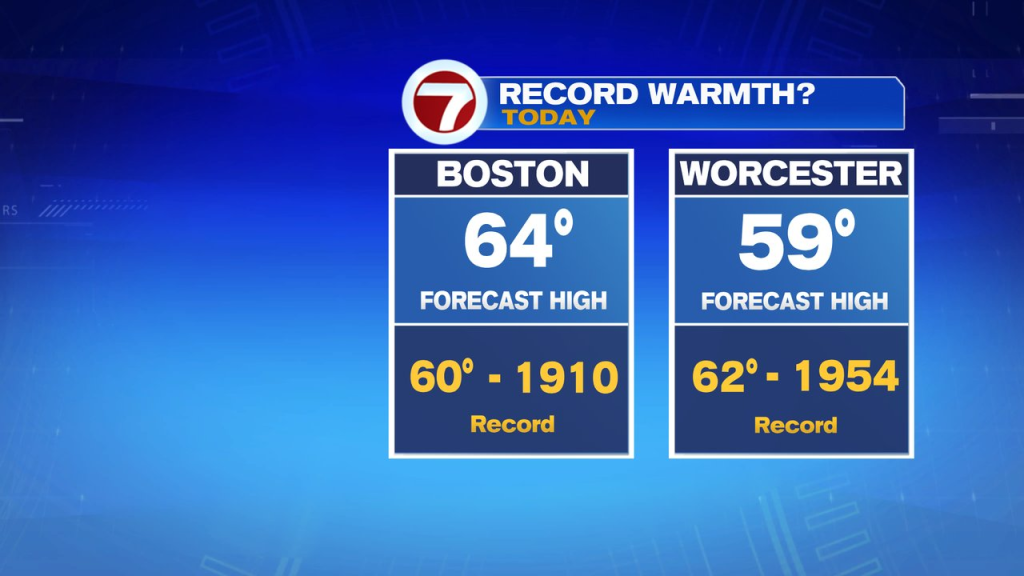 The clouds do produce rain showers near and after 5pm, so we'll track wet weather moving in just around and after sunset. The overnight hours are mild again, with temps in the upper 40s and low 50s.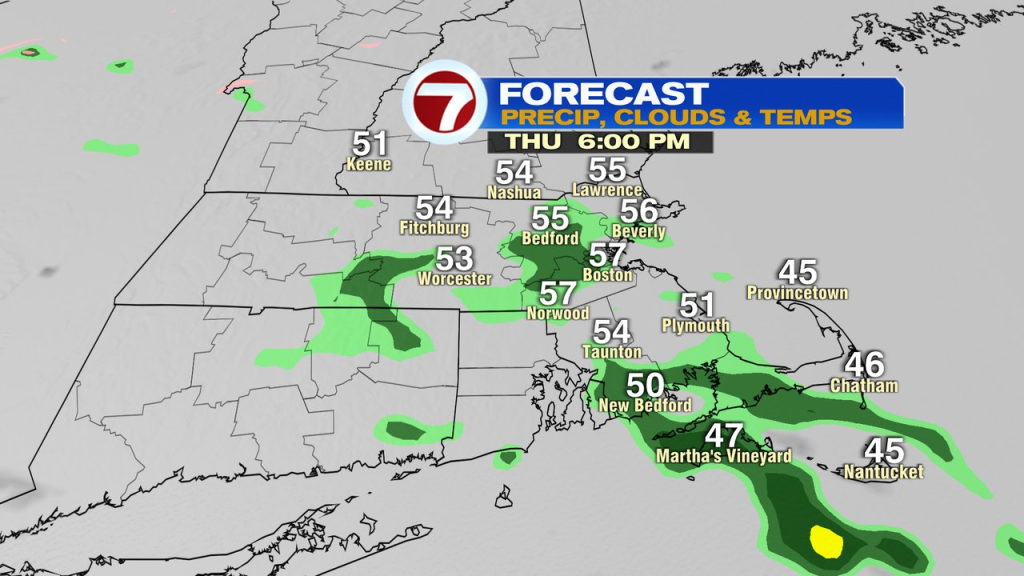 Mild air continues tomorrow, but the day won't be as nice. Showers are isolated early in the morning, then become widespread late morning/early afternoon with even a few embedded thunderstorms possible. Winds are gusty too, 30-40mph. Temps max out in the lower 60s, but will crash late afternoon/evening as the cold front clears the coast and chillier air moves back in.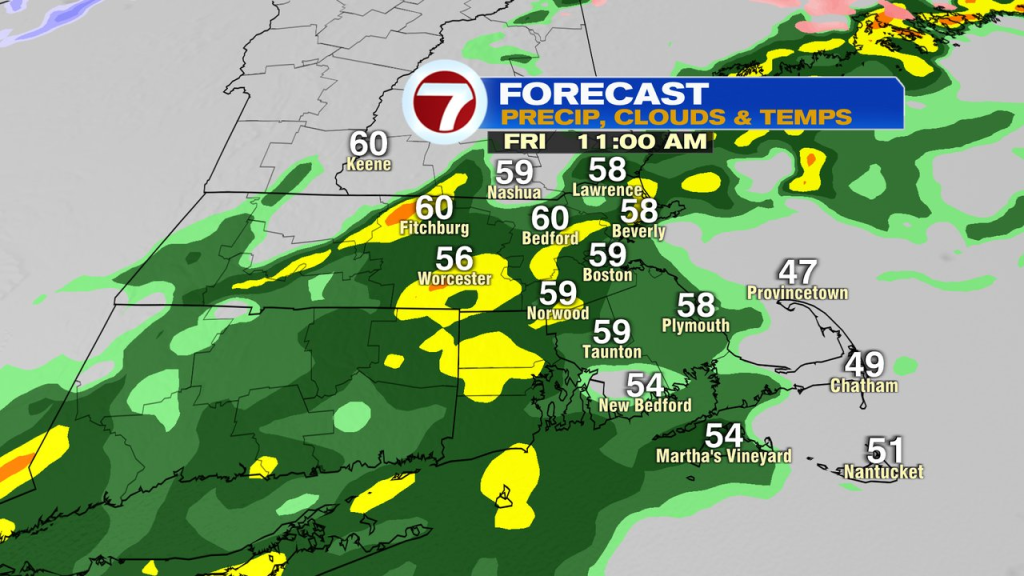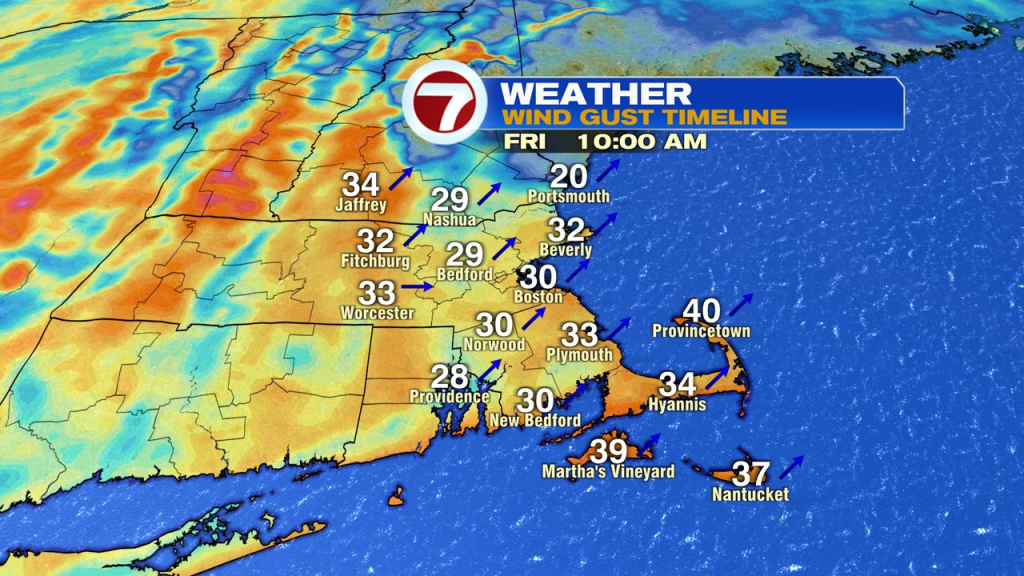 It's seasonably cold Saturday, mid 30s to low 40s, then milder again on Sunday as highs head for 50. The weekend looks dry from start the finish.

Longer range… the pattern does look colder late next week, perhaps lingering into the start of March. Whether we see snow or not remains to be seen, but the chance will be there with an overall colder pattern, if the storm track can also adjust a bit farther south.