Just a little bit of a chill is in the air this morning as temps start off in the upper 20s to low 30s for most, which is still above average for the time of year. Skies will be overcast for awhile today, through most of this morning, as a few sprinkles occasionally push through mid to late morning as well. The clouds and sprinkles are along and ahead of a warm front.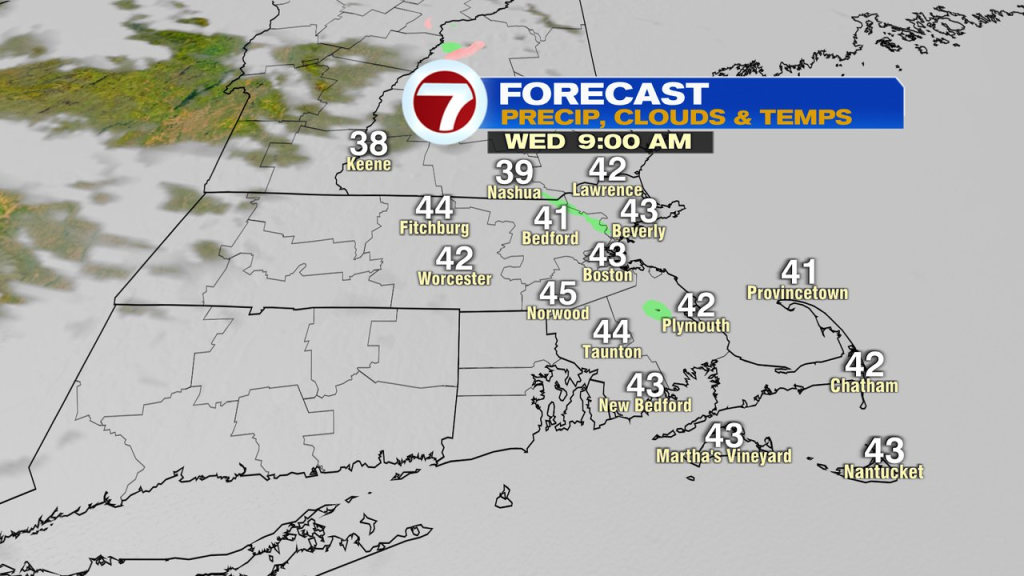 Once that warm front clears, sunshine breaks back out this afternoon as temps jump up into the mid to upper 50s. The breeze kicks up too, gusting 25-30mph from the southwest.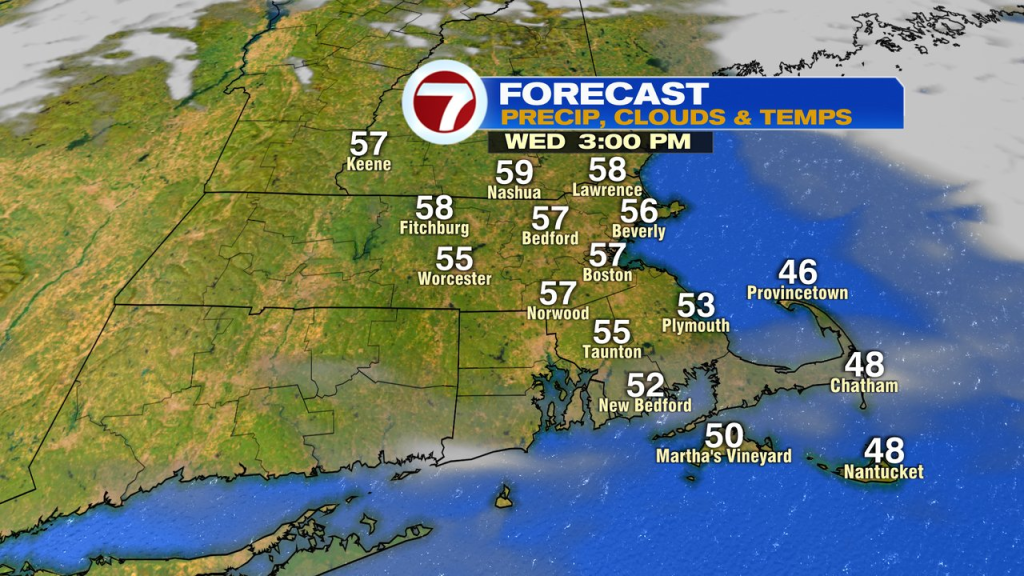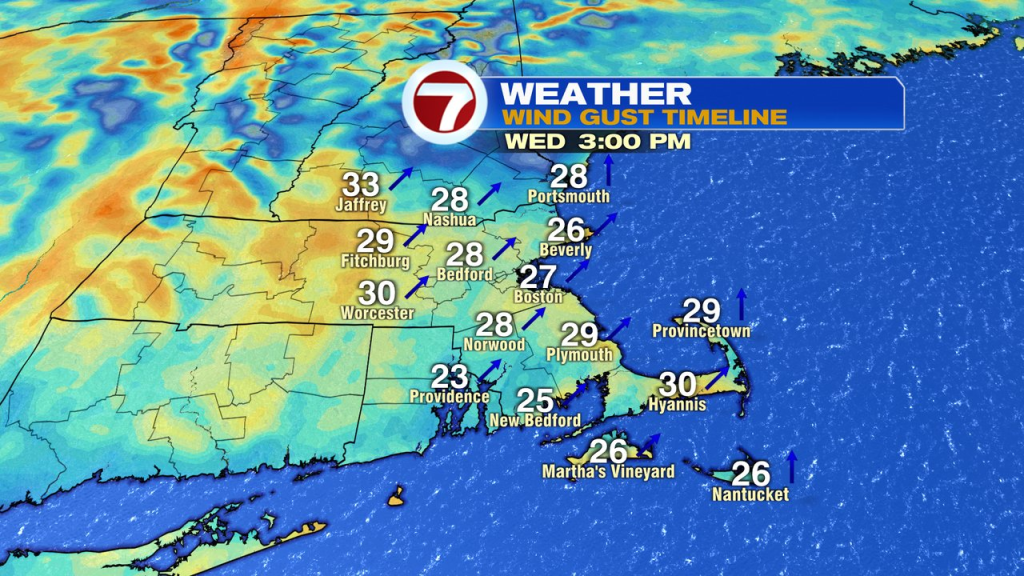 It'll be relatively mild tonight, in the 40s, and that'll serve as a good launching pad to get temps to near or above 60 tomorrow. In fact, the forecasted high of 63 in Boston will be good enough to break the record of 60. That, despite the clouds increasing in the afternoon. Showers move in during the evening, but will at least hold off during the daylight hours.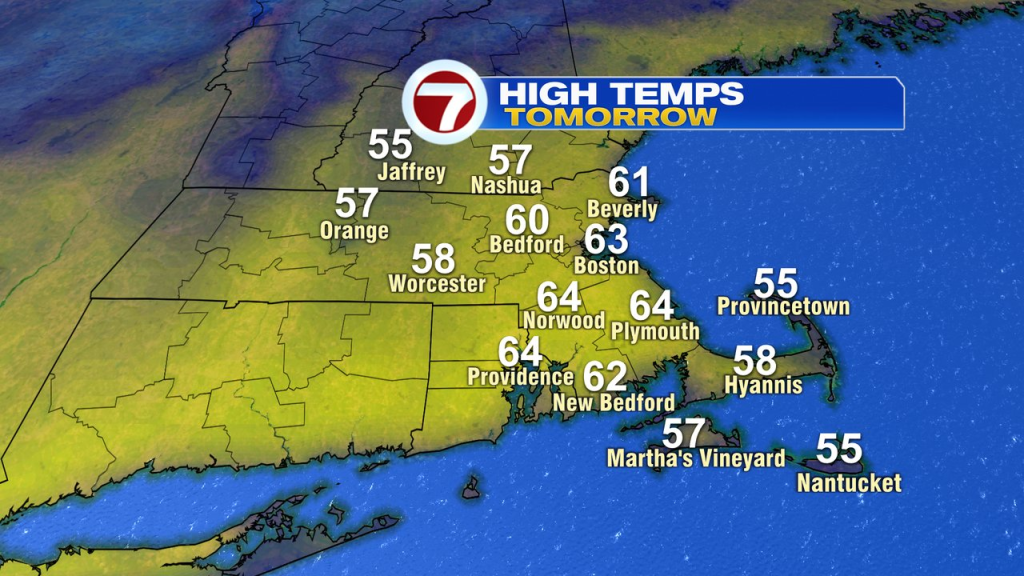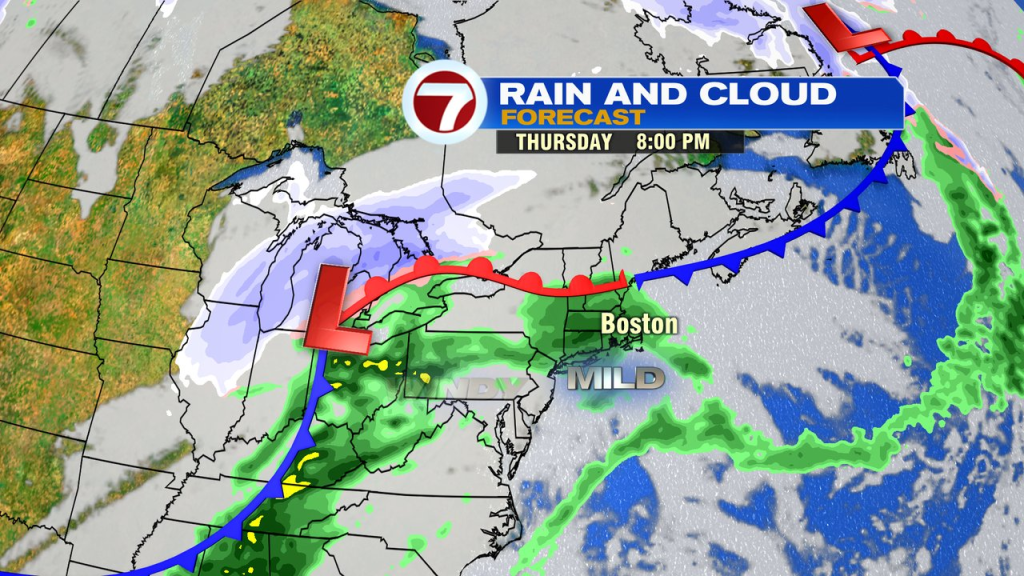 Scattered showers, warm air and gusty winds are with us Thursday night and Friday, through midday. Winds gust to 40mph, and even a crack or rumble of thunder is possible. High temps run close to 60 again, maxing out around lunchtime, before the temps crash back to near 40 at dinner time and back to near 20 by Saturday morning.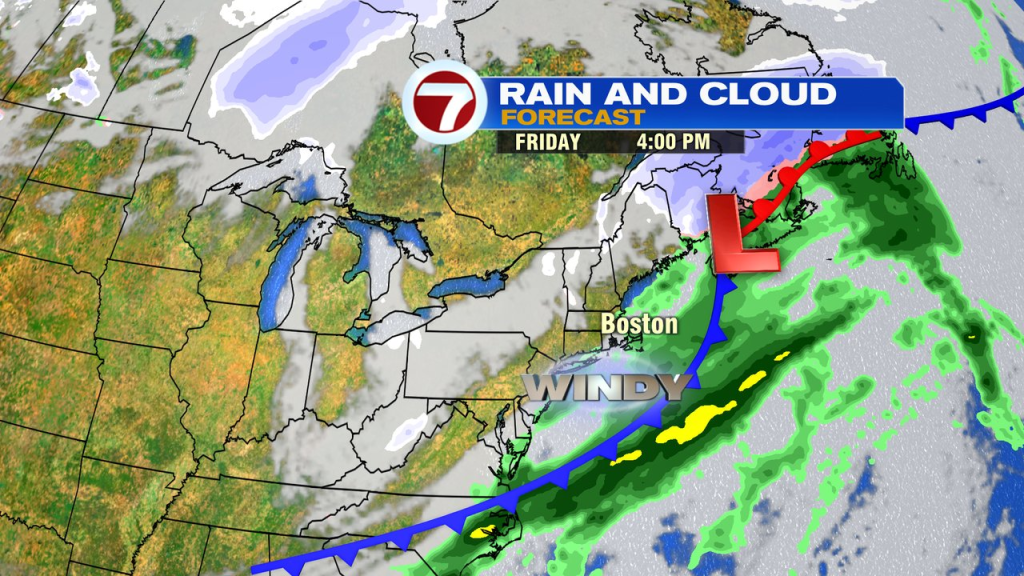 The weekend is bright. While it'll be seasonably chilly Saturday, temps on Sunday jump back to near 50 by the afternoon.