Records falling left and right as we continue to swelter in the summer sun and humidity. Yesterday, the 81 for the morning low in Boston was a record for warmest low for the date. The 98 in the afternoon was a record high for the date. August is now clearly in first place for warmest August on record and will likely stay there as we end the month despite a cooler day tomorrow. At least we do have a cooler day ahead in the forecast!  In fact, it'll feel so nice, we'll do it twice.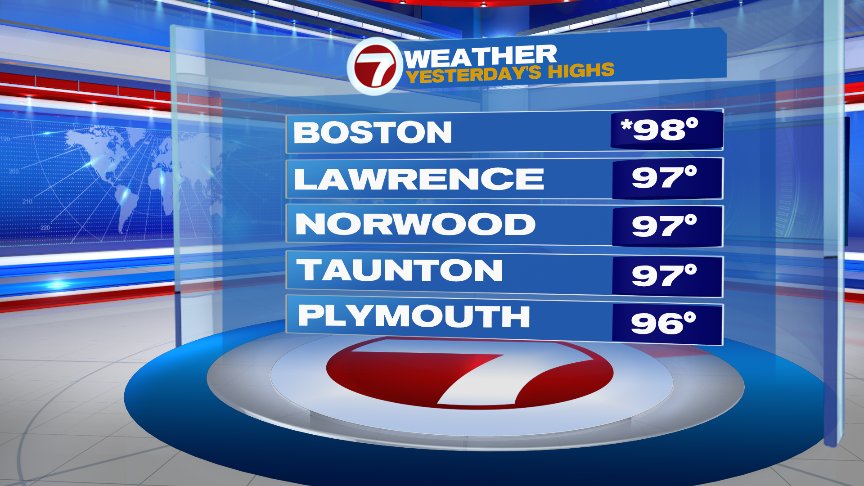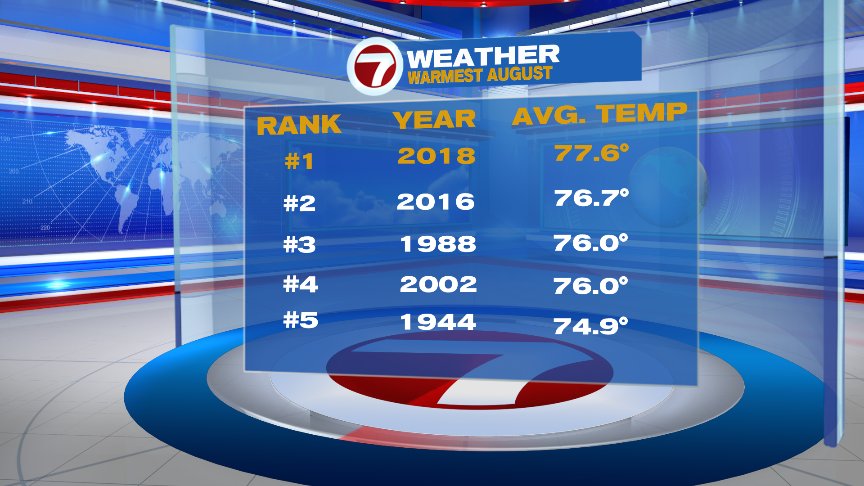 Today won't be as hot, but still plenty warm with highs near 90, humidity still way up there, and a few pop-up, hit or miss showers and storms firing up. It'll be those storms, along and ahead of a cool front that will help usher in changes as winds turn to the northeast behind the front.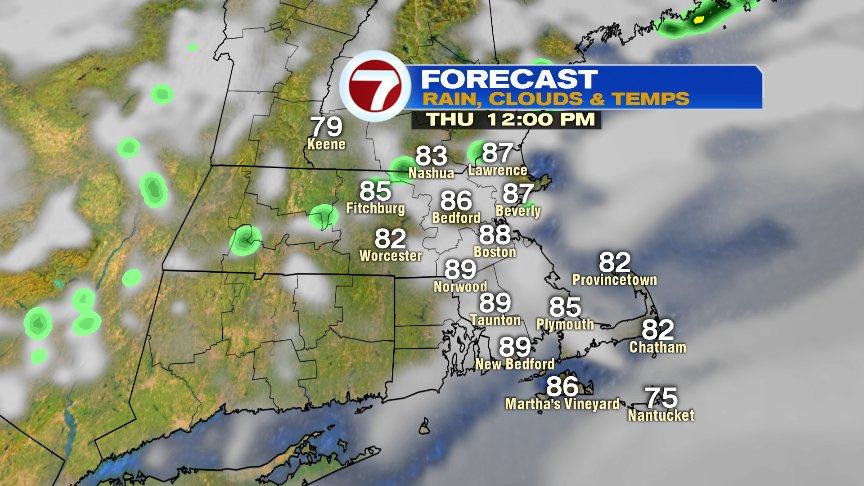 That northeast wind will help drop temps in the 60s overnight today, and hold the numbers into the 70s tomorrow. Friday starts mostly cloudy with more breaks of sun likely in the afternoon.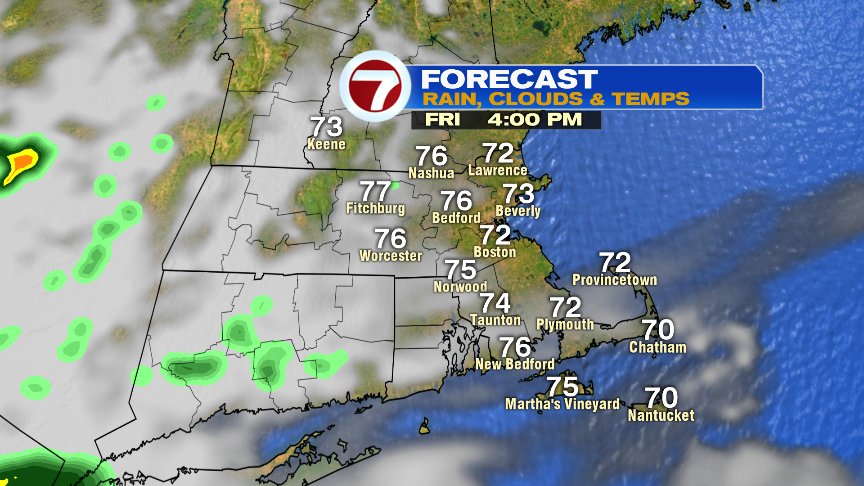 We repeat that forecast again for Saturday. Long weekend plans? Saturday is golf course day while Sunday and Monday beach weather returns. We near 90 again by Monday. Next week looks warm and humid again.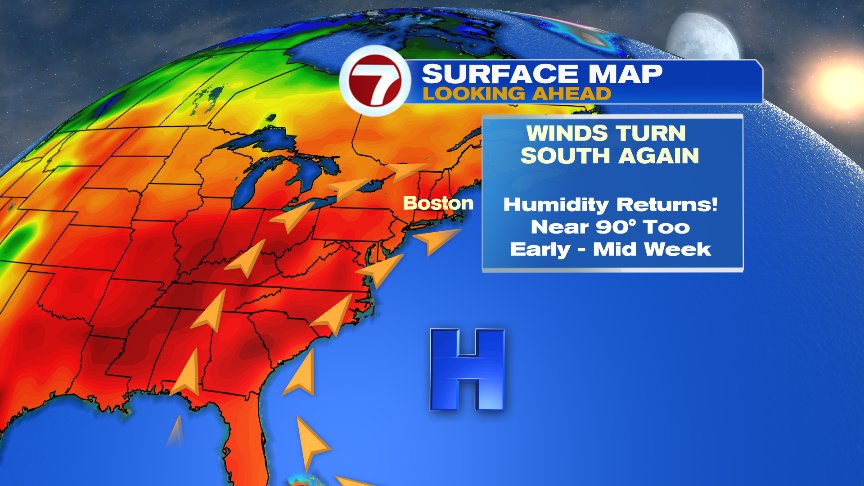 Have a good day.
@clamberton7 – twitter