For the 13th time this year, we hit 90+ in Boston yesterday as the high temp soared to 96 in the city. Today, we'll crack 90 for the 14th time and head back up toward 95. We'll fall shy of the record of 98, but still plenty of heat and humidity in place to prompt a heat advisory as "feels like" temperatures run close to and above 100 for many towns and cities again.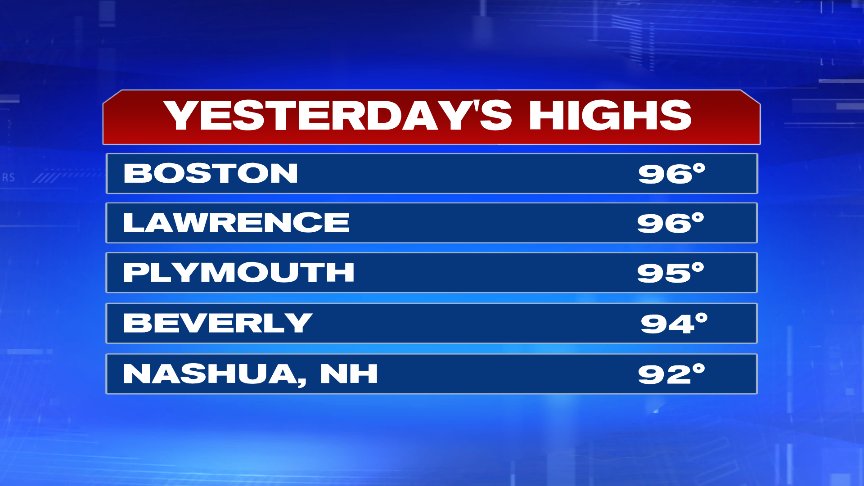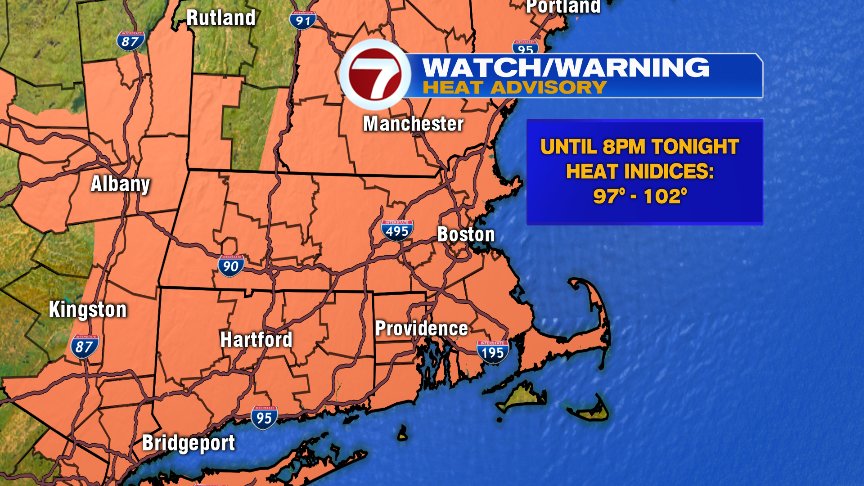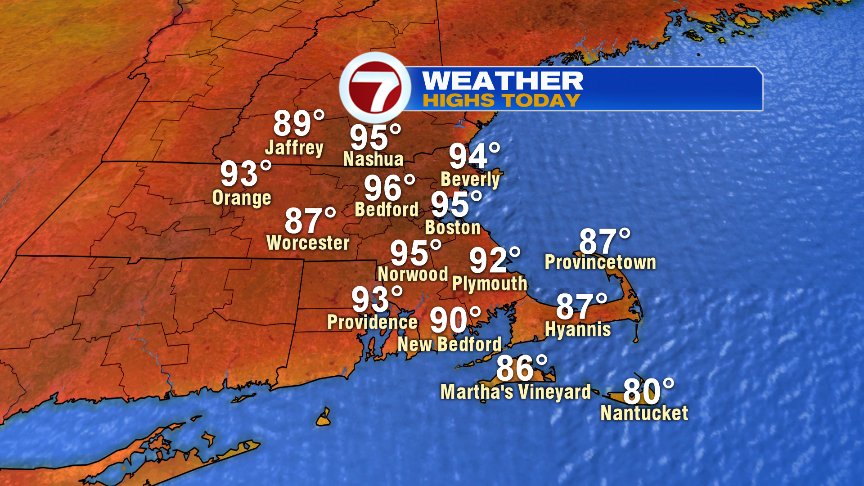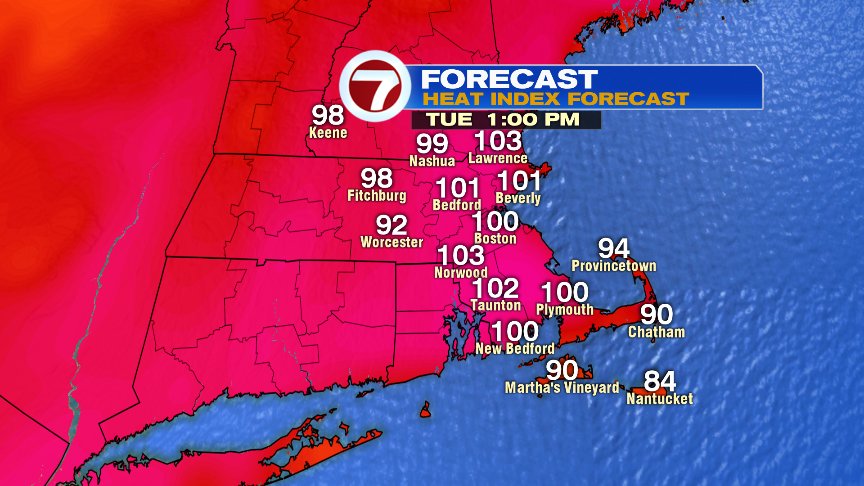 High humidity is unrelenting the next few days before the noticeable drop off on Friday. It won't be dramatic, but certainly a good change of pace.  We also take the edge of the highest heat after today as temperatures ahead many top off in the mid to upper 80s.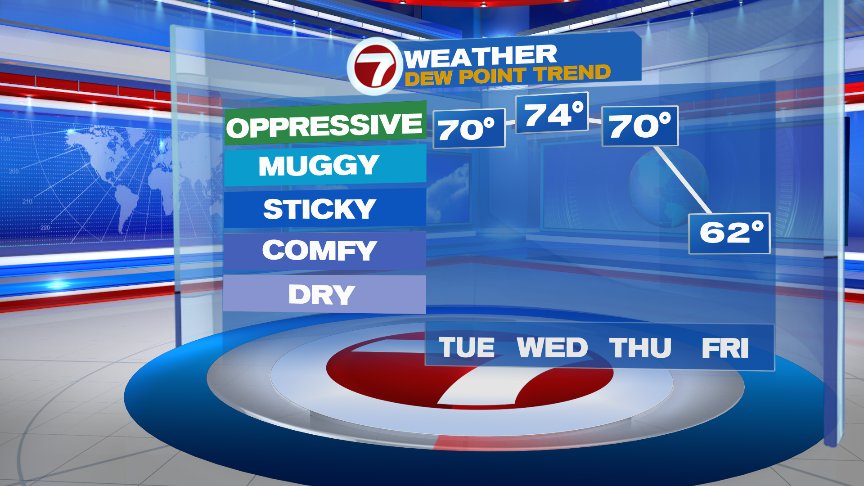 Scattered storms get going across western New England this afternoon and drift toward 495 late in the day. However, inside 495, the threat of thunder is rather low through dinner time, although an isolated evening storm is possible in eastern Mass. A better chance of scattered storms in eastern Mass pop up tomorrow and Thursday. Neither day is a washout, as the storms will be hit or miss. However, with the atmosphere loaded with moisture, storms that do form will be capable of producing locally heavy rain.
Have a good day and stay cool!
@clamberton7 – twitter