A flash of fall freshies has entered New England with very low humidity, cool overnights and mild, crisp afternoons.
The weather we had yesterday will pretty much be copied and pasted into the forecast today. That means another stunning day with mostly sunny skies and highs in the low to mid 70s at the coast to 76-80 inland. Coastal temps may run a couple degrees cooler than yesterday since it'll be easier for the sea breeze to kick in. Dew points run in the 40s and low 50s still.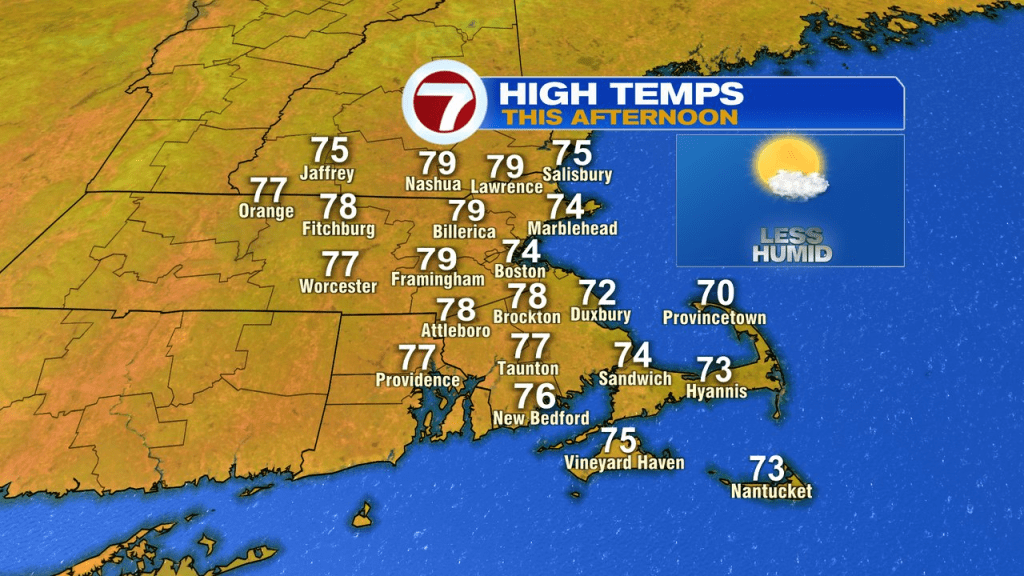 Tonight will be comfortable cool again with lows in the 50s and low 60s.

Thursday starts bright with sunny skies in the morning yielding to increasing clouds in the afternoon. Those clouds advance in, out ahead of a warm front, that will deliver showers and storms overnight Thursday, into Friday. Friday, the storms are in and out, so we'll still have some dry hours in there.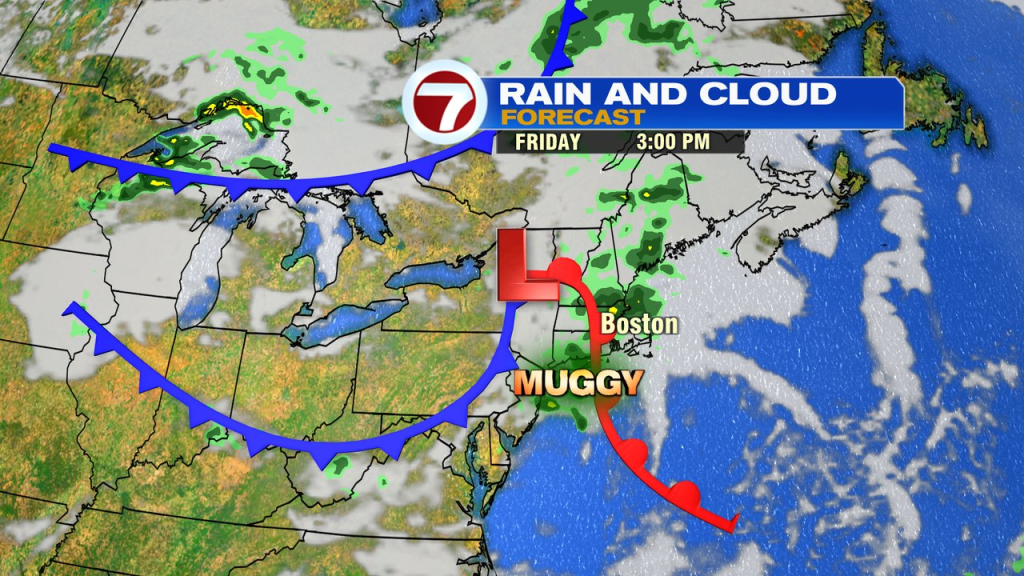 The weekend features a lot of dry hours, but still some instability to the atmosphere. That will allow for a few pop-up showers/storms on Saturday (highest chance interior), and just an isolated shower on Sunday. Temps run in 70s through the weekend.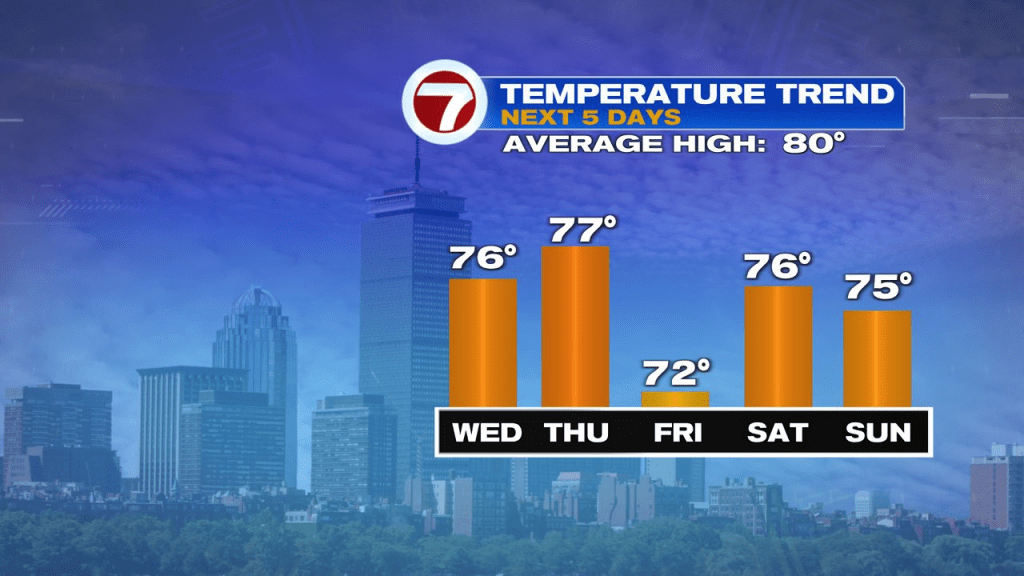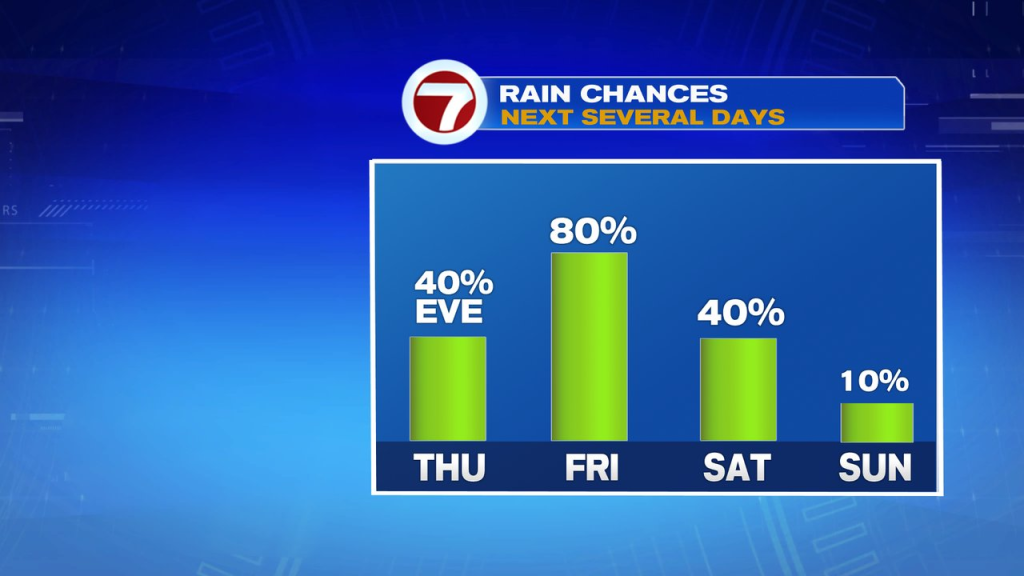 In the tropics, Tropical Storm Franklin will pass through the Dominican Republic and emerge in the southwestern Atlantic over the next 1-2 days. It'll likely gain hurricane strength south/southwest of Bermuda. As of now, the long range projections show a path between Bermuda and the East Coast. That's a path far enough to avoid direct impacts to the U.S., but also likely to produce high surf and rip current risks late weekend/early next week (early next week for us).
Below is an ensemble forecast of Franklin over the next 10 days. Most paths are well offshore, but something we'll keep an eye on.