Today is one of those days when it's a HUGE benefit to have knowledge of the weather to come.  When I walked out of the house today – it was sunny.  When I walk into the house tonight – RAIN.  Quick poll:  Were you prepared for this afternoon's wet weather?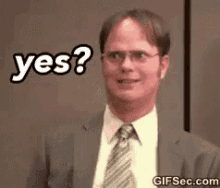 Well, this evening's rain won't last much longer.  In fact, by the time you likely read this blog it will have already moved out.  We'll have clouds stay and some patchy fog tonight, but the wettest weather is out of here between 6-7pm.
Now, onto the weekend.  It's a bit of a 50/50 split, with tomorrow obviously outshining Sunday (see pic at top of post).  We'll have partly cloudy skies and highs around 70° (AWESOME)… and yes, you probably guessed it, a sea breeze will keep temps at the coast in the low to mid 60s tomorrow.  There's a very slight chance (10%) of a shower NW  of 495 tomorrow, but most of us will stay dry for Saturday.
Sunday – Monday there will be a cool pocket of air moving through and things look a little unsettled both days.  Neither day is a washout, but each day will feature a decent chance (40%) of a few isolated showers.  Highs are only in the 50s.
How many of you earlier this spring were saying, "Watch, we'll go straight from wintah into summah!"  I saw a lot of this in the past few weeks.  If you said that – you were onto something… Well, either that, or you're just from here and you know how things work (I think I have yet to see a true spring in New England).  It's into the 80s next week!  Wednesday through Friday we get to enjoy a taste of summah.  Start making those beach/golf/grillin' plans now!  Have a great weekend.  –  Breezy