Hurricane Lee this morning has lost strength in terms of max sustained winds, but certainly is a large, sprawling storms with strong winds extending well away from it's center of circulation. With it's expansive wind field, even though the center passes about 150miles to our east tomorrow, we'll still have significant coastal impacts across our region tomorrow morning-midday, especially for the Cape and Nantucket.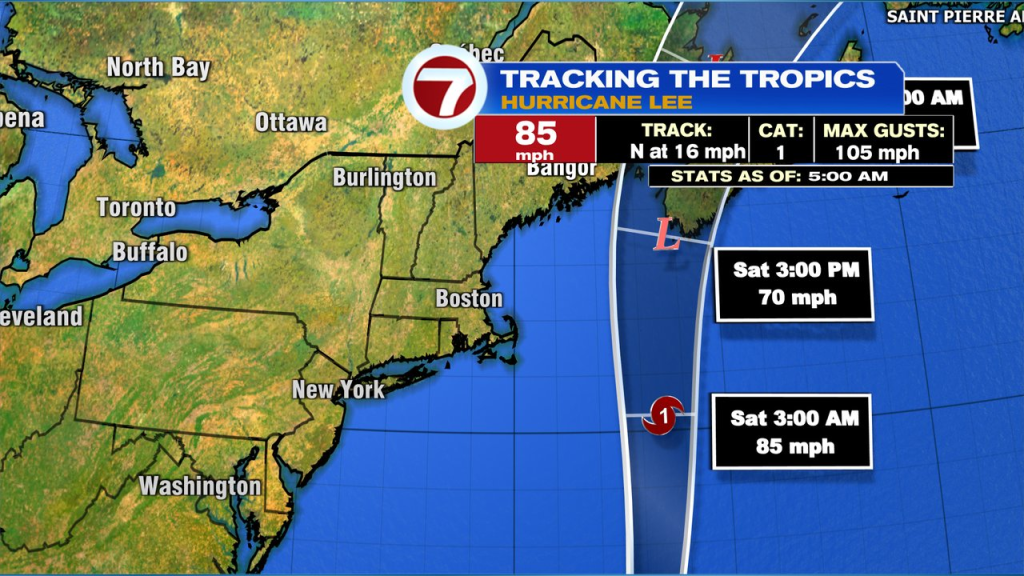 Clouds thicken through today with highs in the mid to upper 60s and a wind increasing out of the northeast. By early this evening, winds gusts to 40mph out of the northeast across the Cape and Islands. Those gusts push to 40-50mph by the 1am high tide across the Cape and Islands. At that point, minor to pockets of moderate coastal flooding is expected around Nantucket Harbor, Dennis, Sandwich and other parts of north facing shores around Cape Cod Bay. The same locations are prone to more minor to moderate coastal flooding during the early afternoon high tide too. A coastal flood warning is in effect there.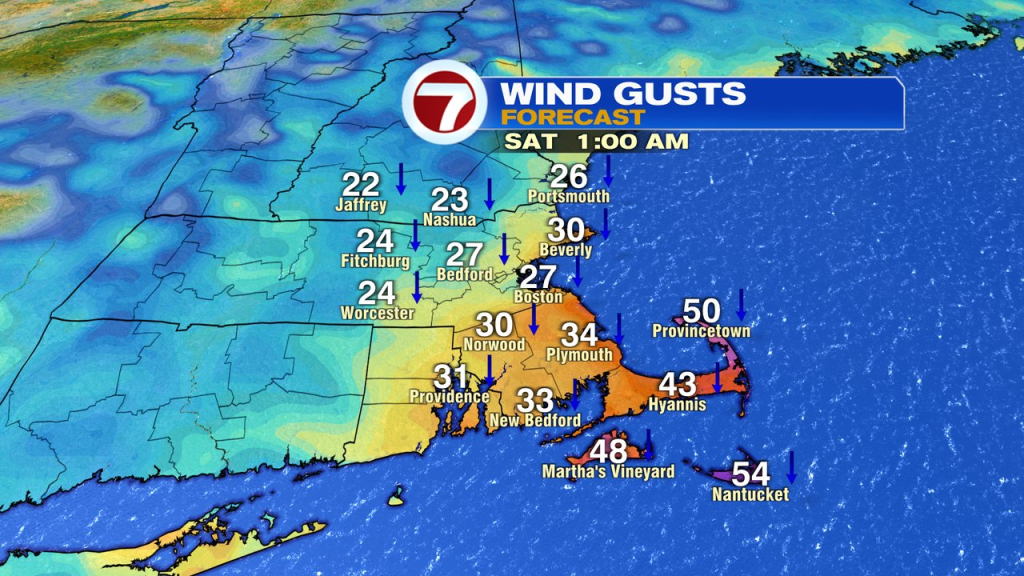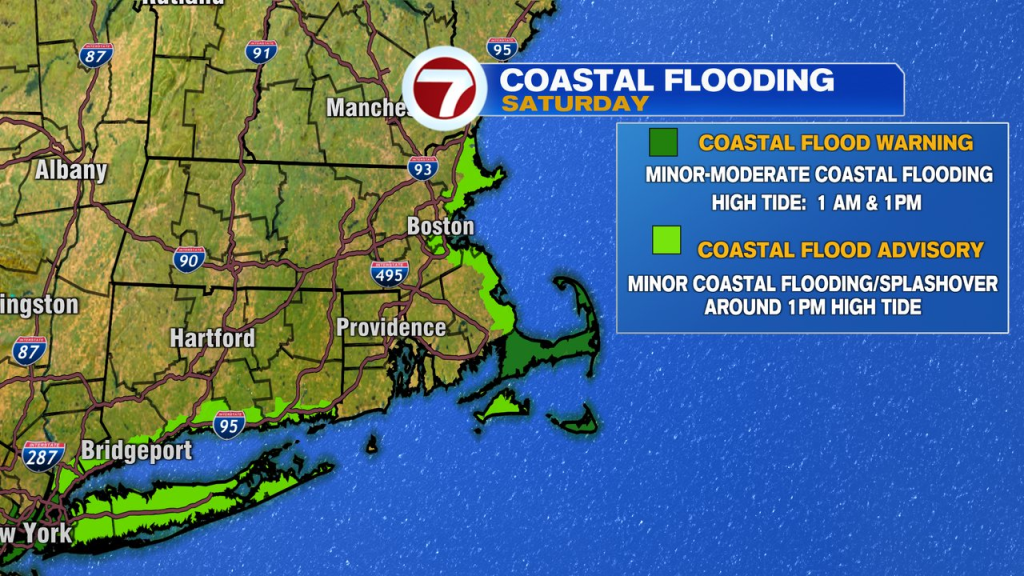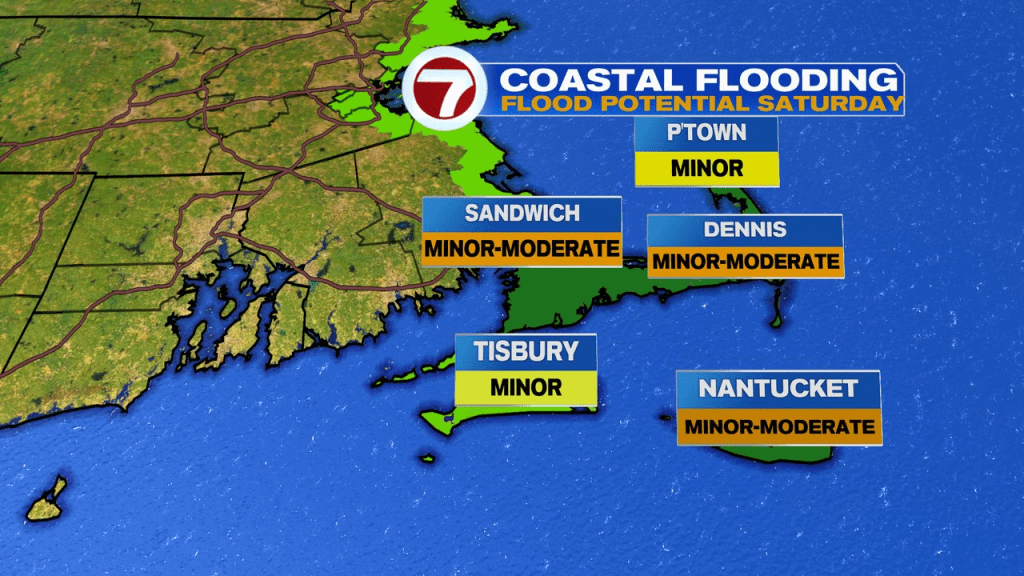 Winds peak tomorrow morning between 5-10am with gusts 50-60mph across the Cape and Islands with a localized gust 60-70 mph possible along the lower Cape from Provincetown to Chatham to Nantucket. Wind gusts 30-40mph inland, and 40-50mph along the immediate South Shore and Cape Ann.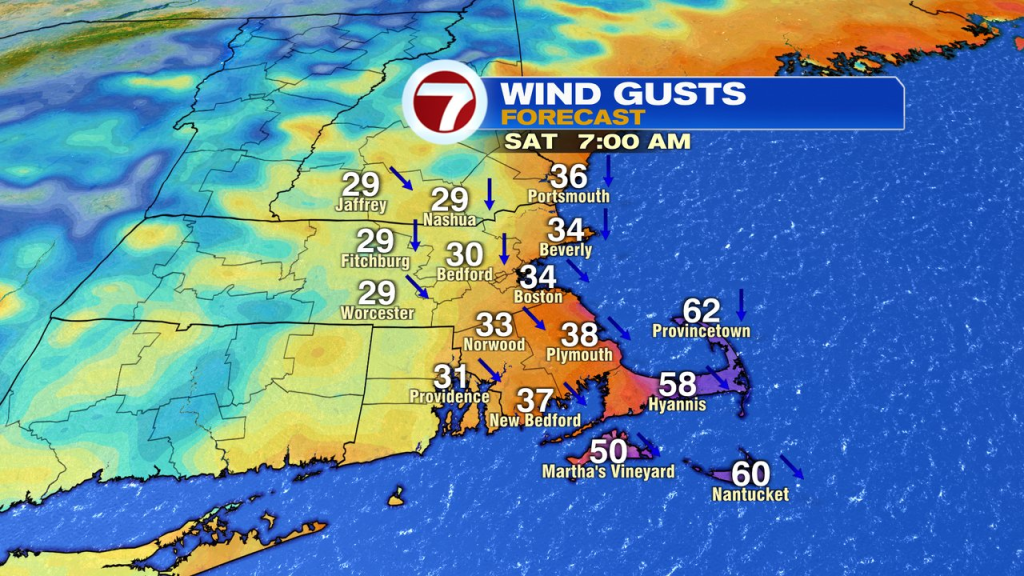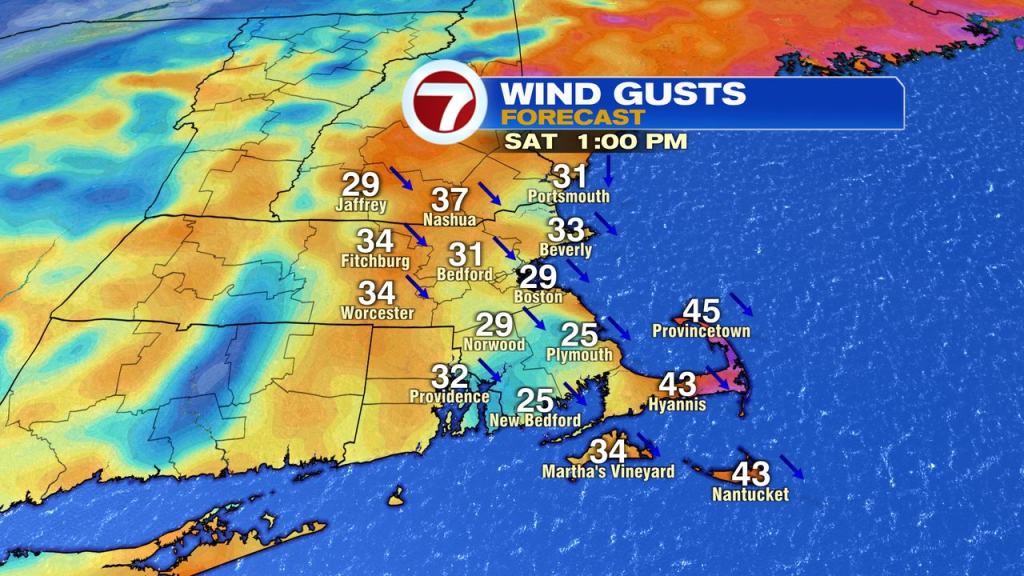 In terms of rain… Showers arrive across the Cape this evening too with localized downpours possible there by predawn tomorrow. The lower Cape is most susceptible to pick up an inch or two of rain. Overall though, this is not a big rain-maker with under 0.25″ likely near and west of I-95 and less than 1″ for the immediate coast away from the Lower Cape. In fact, inland, it's just a few spotty showers with a busy breeze.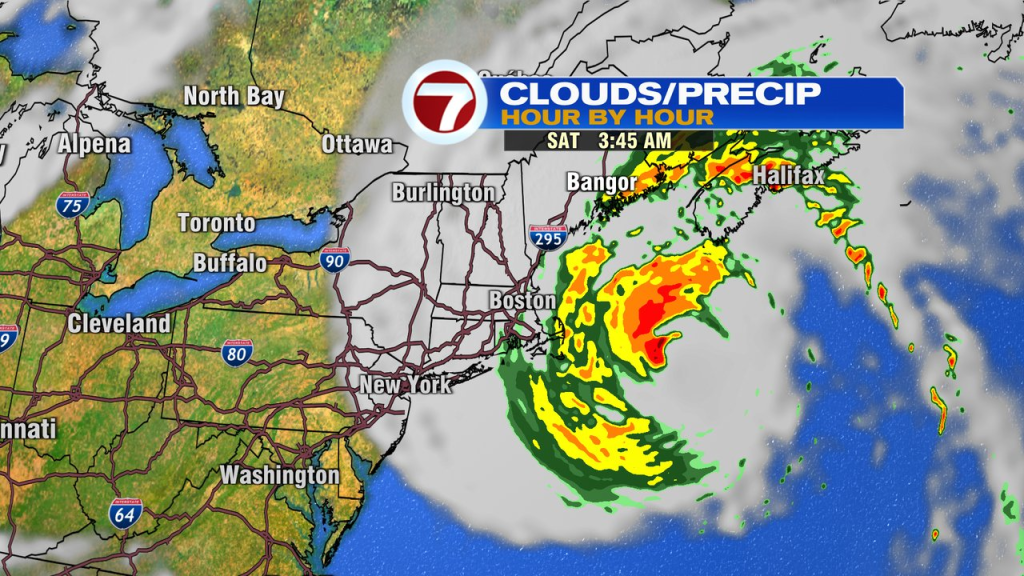 By the 1pm high tide, winds are northwest, and a bit lighter, which bodes well for the South Shore, Boston and North Shore as it starts to push the water away from the coast. Still, the waves will be huge, the surf pounding and with a bit of a surge, some splashover/minor coastal flooding is possible. In these locations, a coastal flood advisory is in place. Expect some beach erosion too with dangerous rip currents.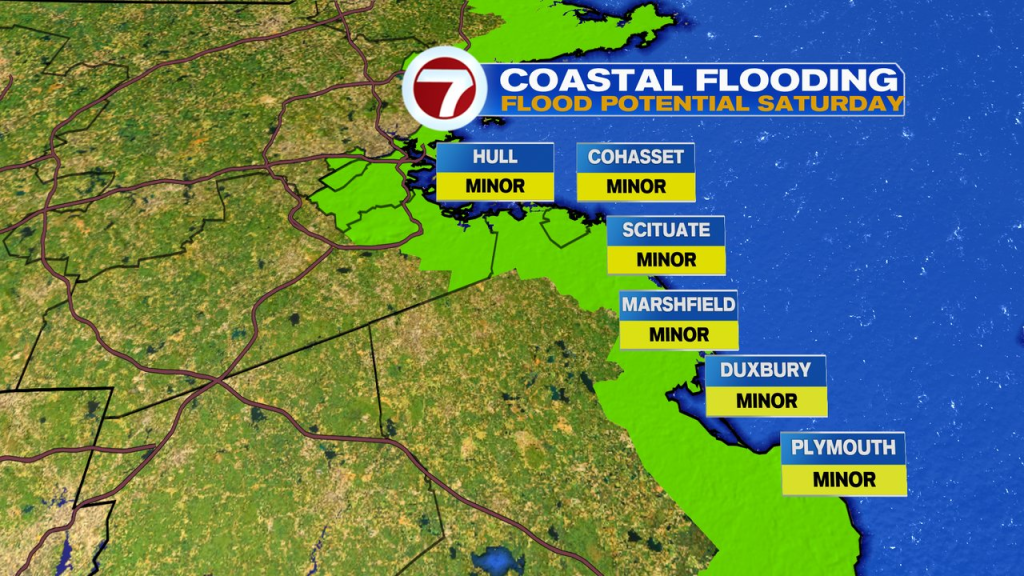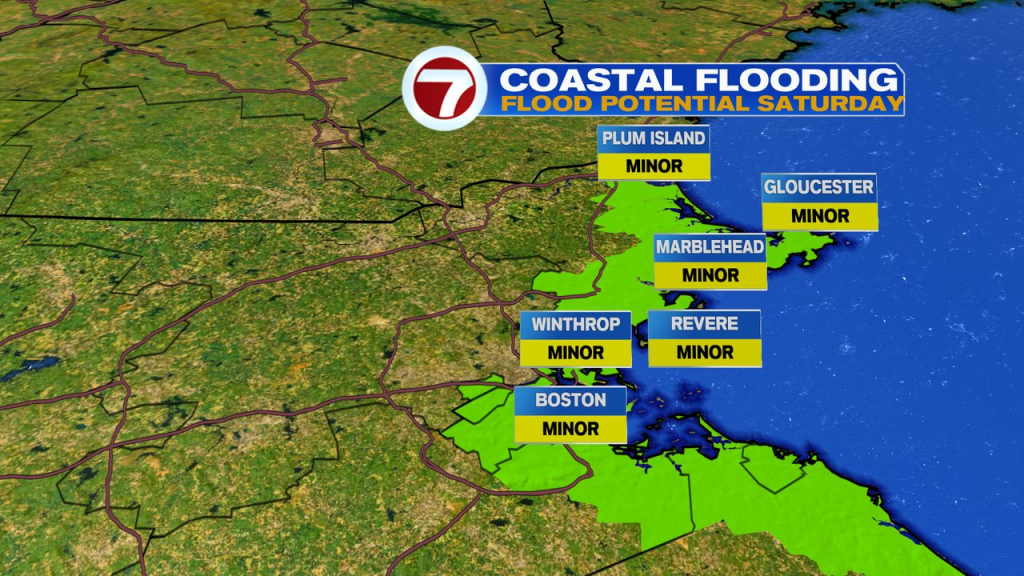 The afternoon sees coastal rain taper off and breezes slowly subside. the evening and overnight looks good, setting up a gorgeous Sunday across the region.