February is winding down and as we knock on the door of March, winter is finally making an appearance in New England! You'll feel the winter temperatures today with highs stuck in the lower 20s and wind chills near 20° this afternoon. A few snow flakes or a snow shower is possible this afternoon but it's not noteworthy stuff. A patchy dusting is possible at best so it'll just take a quick brush of the windshield if that's the case in your neighborhood.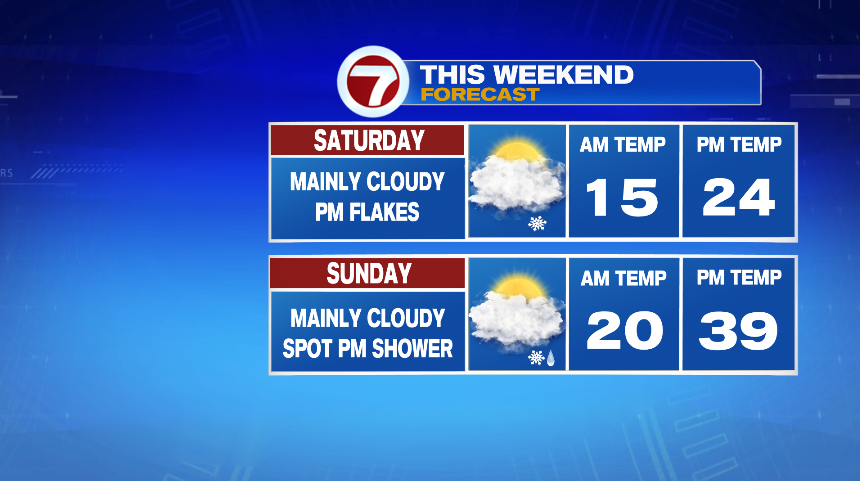 Sunday is the warmer of the two weekend days, and thus the spot shower chance is for rain and snow. Either way, it's not significant stuff. Sunday will have the breeze pick up again, especially in the afternoon, but it's that southwest breeze that will help temperatures return to where they should be for late February.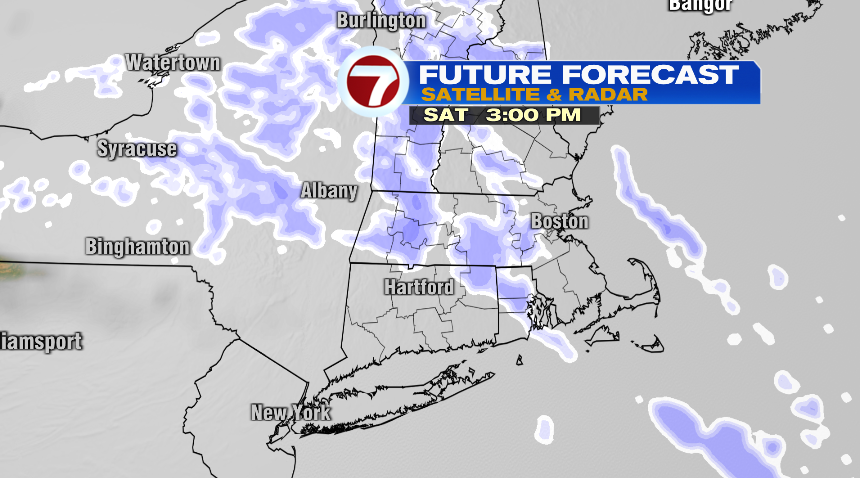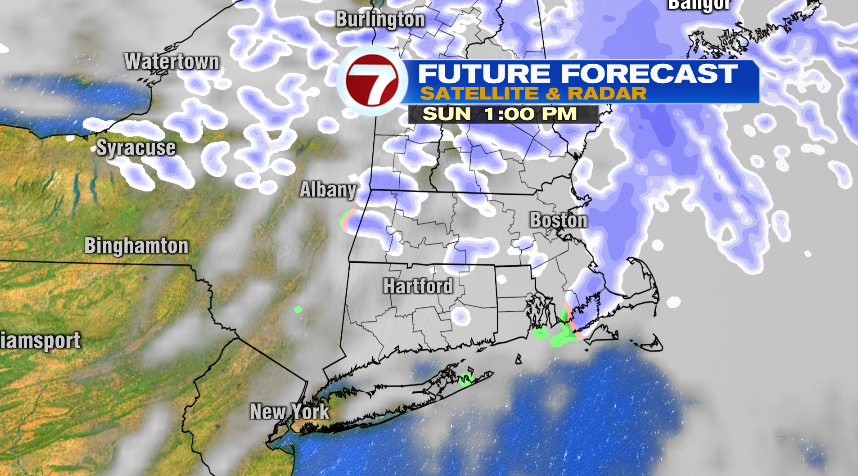 Even though the snow chances aren't significant this weekend, don't put the shovel away just yet! We're tracking a bigger system on the way for early next week. It looks like you'll be shoveling and maybe even busting out that snow blower! For many of us it could be our biggest storm of the winter so far… but of course that is a statement that doesn't hold much water with such a lackluster winter.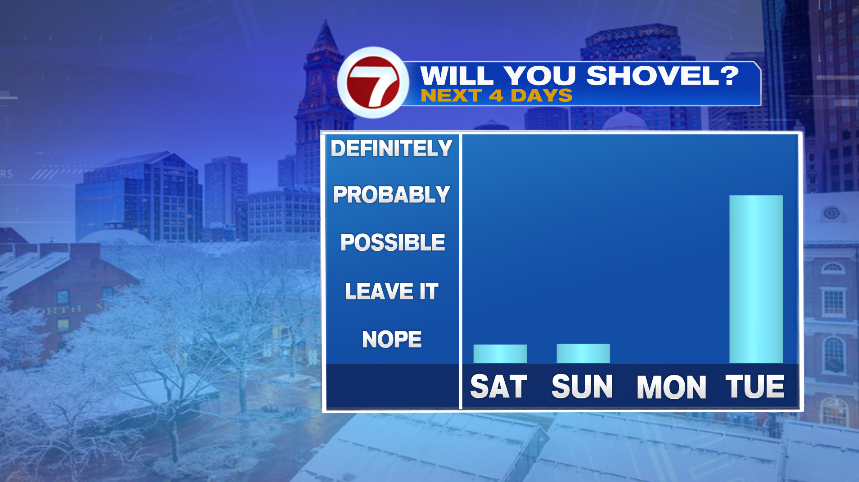 So about that early week storm. It's a little too early for a snow map… we might be able to get that out later tonight, or for sure tomorrow morning. But here's what I can tell you:
-Timing: The snow starts Monday night and will be with us most of the day on Tuesday. The biggest impact will be the Tuesday morning commute.
-All or mostly snow: Inland spots will be all snow and even the coast line will be mostly snow. It will come in for snow for all of us, but as we head into the midday hours Tuesday and into Tuesday afternoon the coastline, could start mixing over to rain.
-Plowable Snow: Whether your mix or not, you'll be shoveling snow when this is done. Of course some locations will be moving a lot more snow than others. For many of us it'll be the biggest snow of the year, but as I said before, that doesn't really mean much. It's likely to be one of those "middle of the road" storms where it'll have some impacts but it's not a blockbuster storm.
-Other Impacts: Tides are astronomically low and wind is not a huge concern. The core of the wind will be off shore from us as the storm passes by. It may get breezy on the coast Tuesday, but when this is all said and done, I don't expect the story to be at all about the wind, and rather just about snow totals.