A bit of a cool breeze is with us again this morning, but the overall start to the day is decent with dry skies for the morning commute. Temps start in the 30s and warm into the mid 40s this afternoon. We'll catch a few breaks of sun from time to time, but more clouds win out, with a passing sprinkle or spot shower possible this afternoon. The wind does subside a bit to late this afternoon/this evening.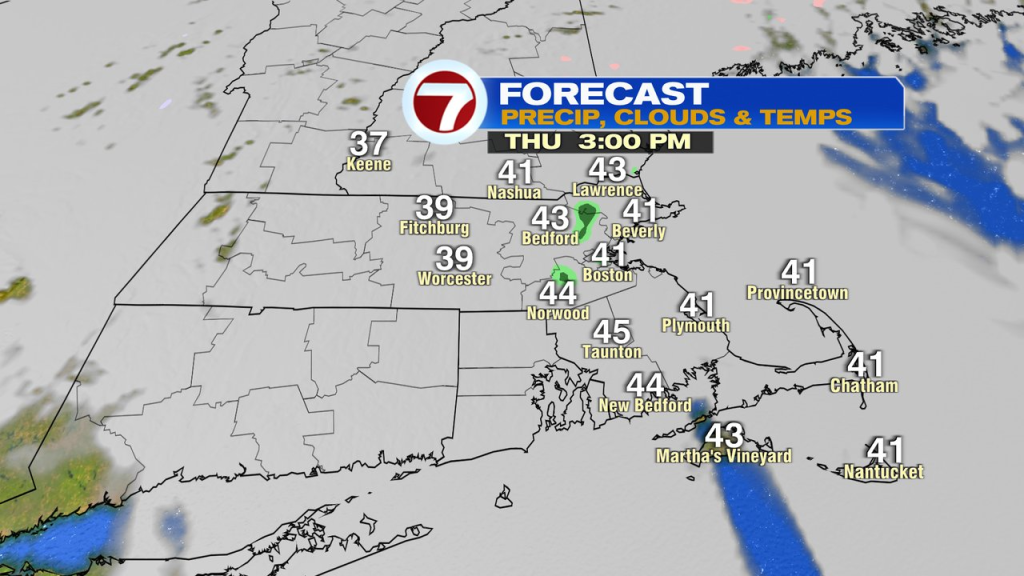 Friday looks solid with temps running 45-50 and some morning sunshine. Afternoon mid to high level clouds stream in, but it'll stay dry during the day with light winds.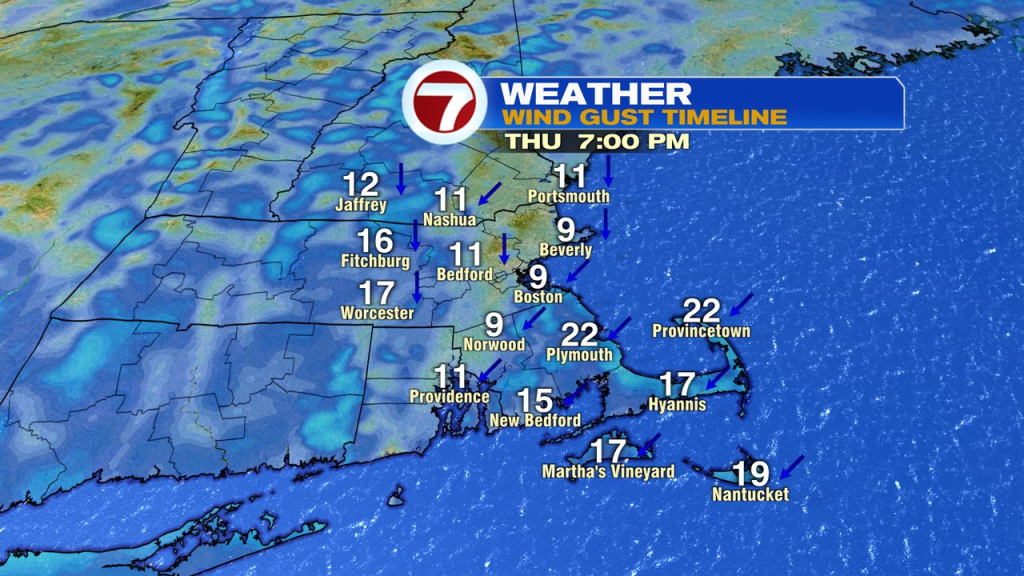 Scattered snow showers slide in overnight, but the best chance for an 1-2″ of snow will stay to our west and southwest, back across the Berkshires and down into CT. From Worcester County, points east, don't expect much accumulations.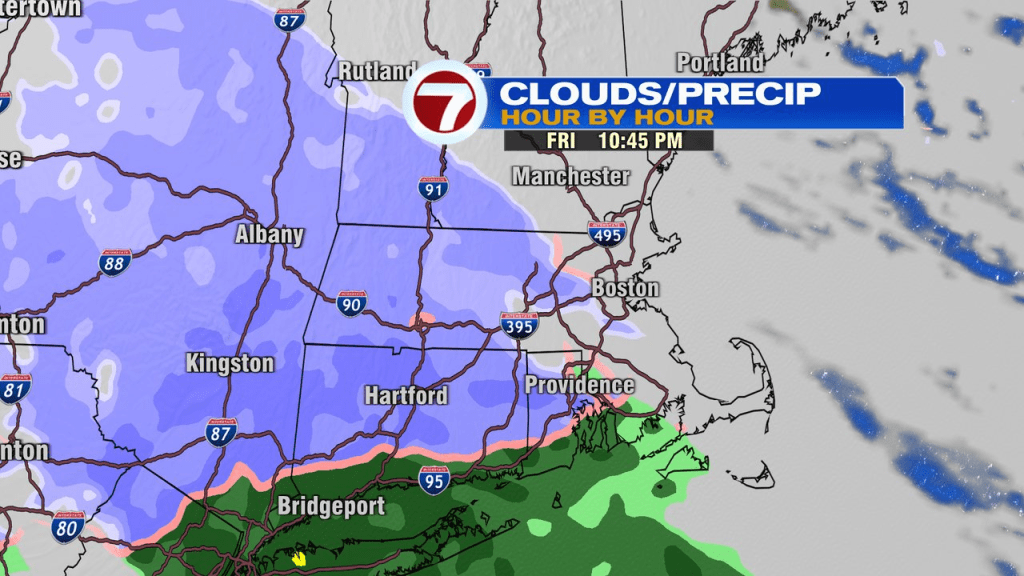 Saturday's storm is too far south of us to have a major impacts, but a few spotty rain/snow showers are possible during the day near and east of I-95, especially across Southeast Mass. It'll be chilly, with highs in the 30s to near 40.
Sunday looks better. Brighter and a bit milder with highs in the mid to upper 40s.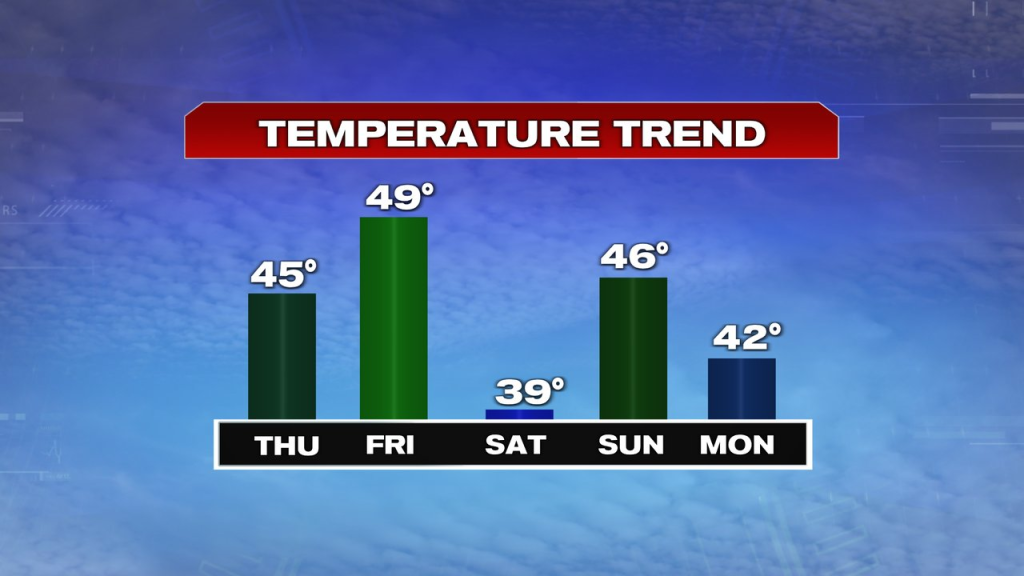 The next high impact storm chance arrives Monday afternoon, into Tuesday. An ocean storm rapidly strengthens to our south, and drifts toward us. That'll allow for heavy rain, heavy snow and strong winds to impact southern New England. The exact track will dictate that rain/snow line, but as of now, the higher snow totals may be favored in the higher terrain vs closer to the coast.