After a beautiful start to the weekend, we're tracking another gorgeous day under mostly sunny skies (sort of a filtered sunshine once again – but that does NOT mean you can skip the sunscreen).
Temps will be just a bit cooler than yesterday, but really just closer to "normal" for this time of year.
While Boston was able to fend off the sea breeze yesterday (high of 80°), today will be a different story.  Once the light wind changes direction to come in off of ocean water in the low 60s – temps for Boston and along the coastline will be near 70 for the afternoon, farther inland temperatures will stretch into the mid 70s.
"Dry" is the theme of the weekend, but it will also be the theme of the start of next week.  Not even any humidity to talk about… until Wednesday.  That will also be when our temps are back in the low 80s and we have a chance of showers/storms.  We'll continue to watch that mid-week time frame.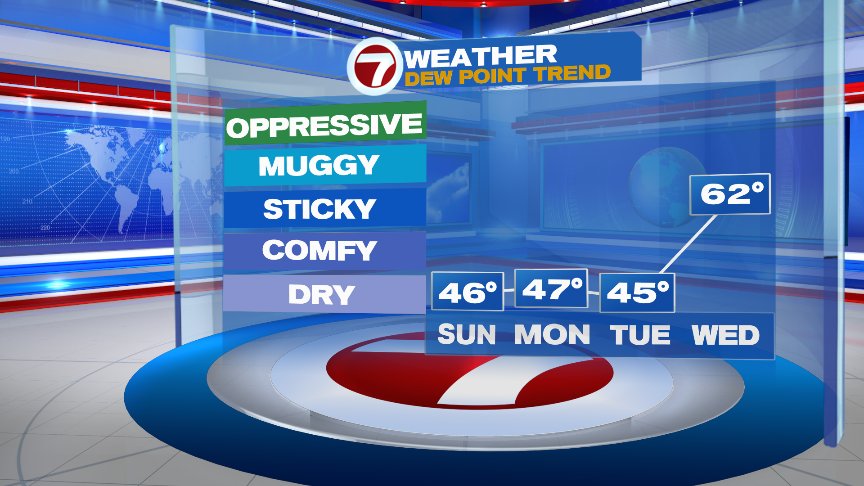 In the meantime, enjoy the nice stretch of dry weather over the next few days, and do not forget, next weekend is Father's Day Weekend.  At least the first half of the weekend is looking pleasant.