What a day we had yesterday with highs reaching the low 70s for some as some sunshine held on.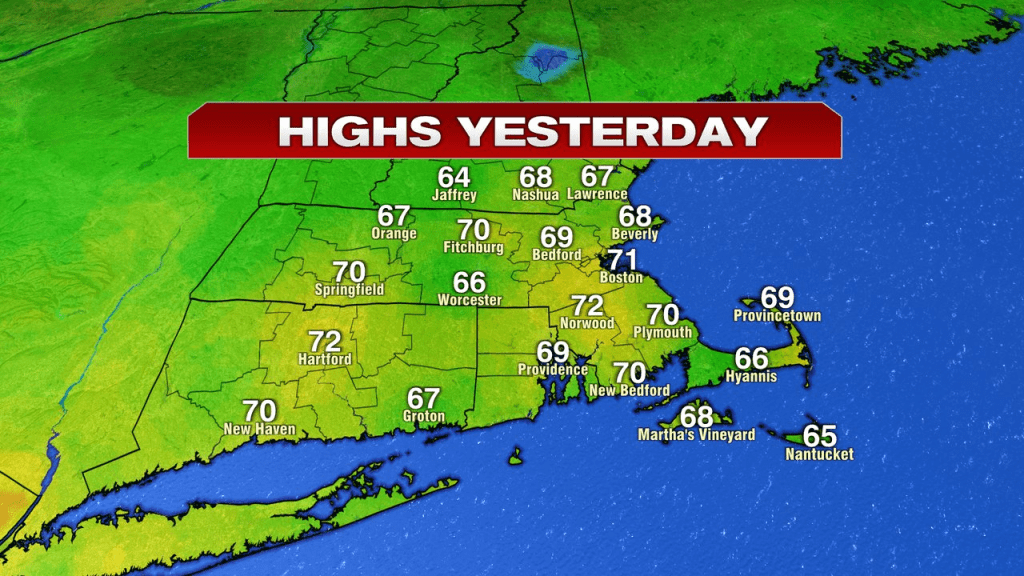 Today, it'll be another nice day, just cooler, as highs hold in the upper 50s and lower 60s, coolest in the Worcester Hills. There will be a little bit of a breeze too, aiding in that cooler feel to the air today.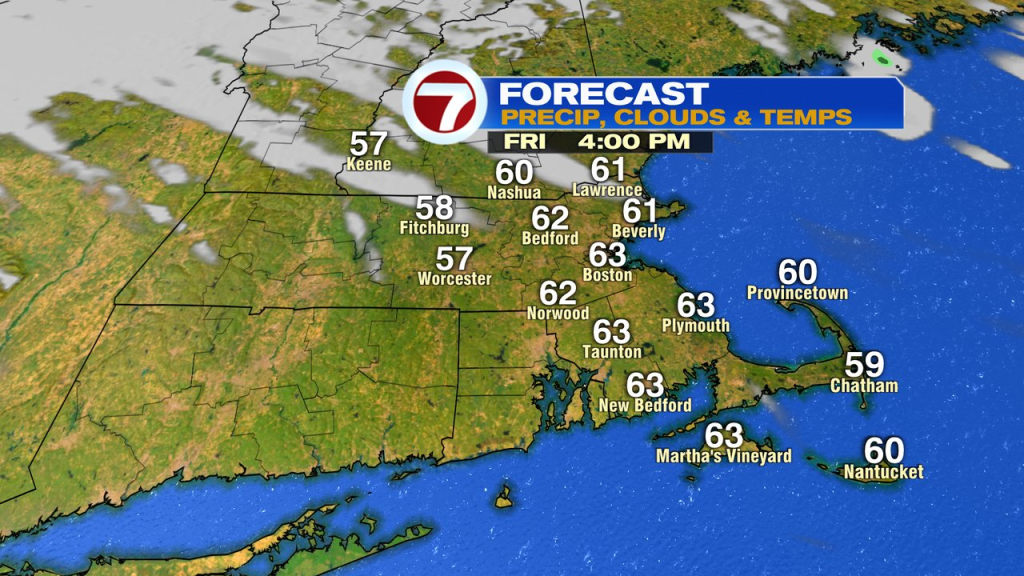 The weekend looks to feature mainly dry weather too as a seasonable chill wins out. Early sun fades behind mid to high level clouds tomorrow, then clouds fade to increasing sun on Sunday. Both days reach highs near 60. Any rain chance? A few showers/sprinkles are possible near the South Coast Saturday night and early Sunday morning, especially across the Islands. All and all, it'll be a good October weekend to get outside and enjoy Fall activities/festivities.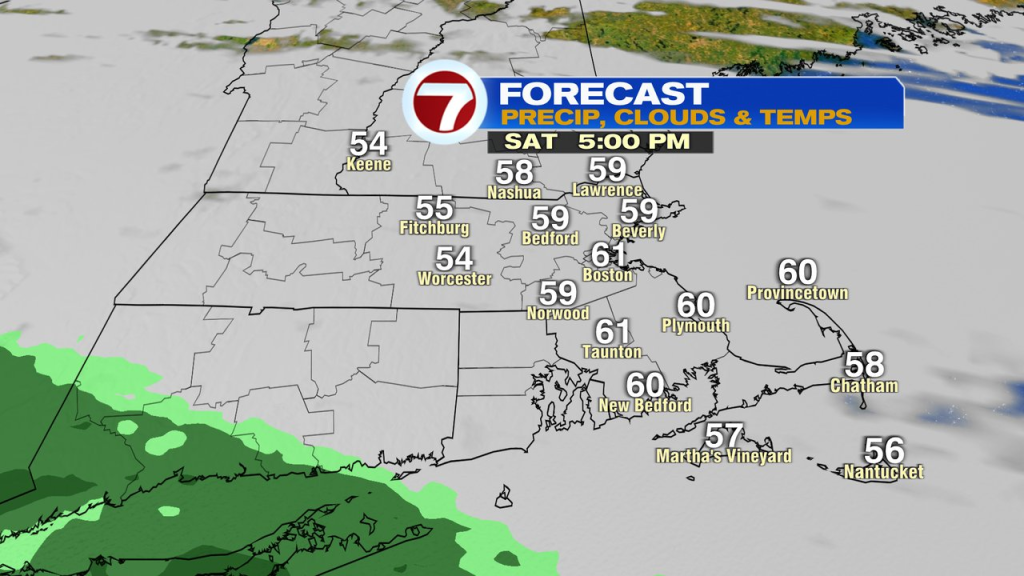 Early next week, it'll be cool with a few spot showers Monday and a better chance for scattered showers Tuesday.