We've had a lot of rain, have you noticed?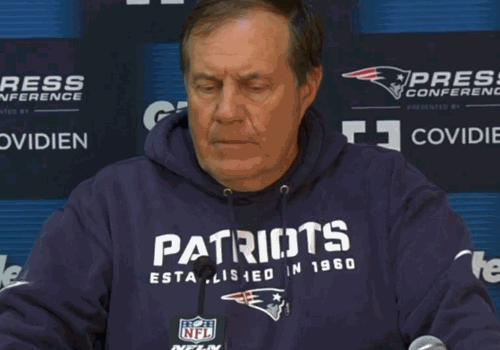 Yeah….me too. Unfortunately, we have more rain on tap for Wednesday as a cold front will come plowing into New England during the day. here is the forecast surface map for Wednesday..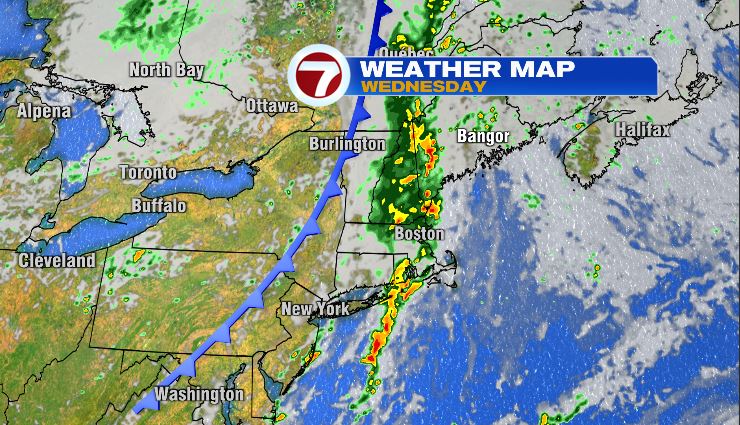 The good news about this front is that it will sweep all this gross, muggy air out to sea by Thursday but the moving process will result in another round of scattered showers and downpours on Wednesday. The potential is there to pick up 1-2″ of rain and even an isolated 4″ amount of rain is possible and because of this a flood watch is in effect for Wednesday…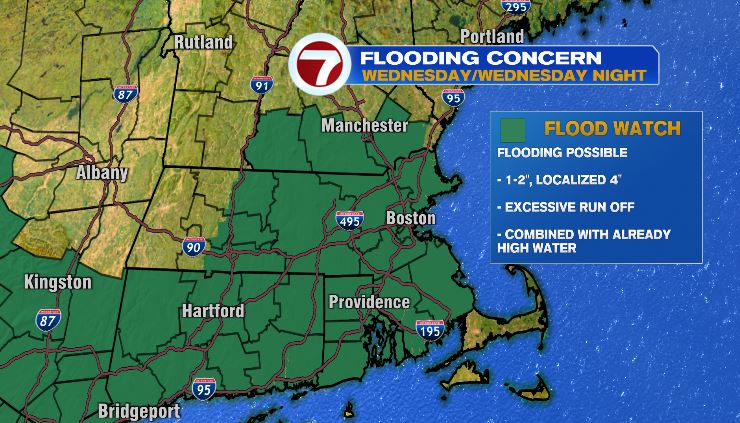 Right now, it appears the timing for the downpours will be after the Wednesday morning commute but be with us during the midday and afternoon hours. Here are some futurecast timestamps…first up 7am WED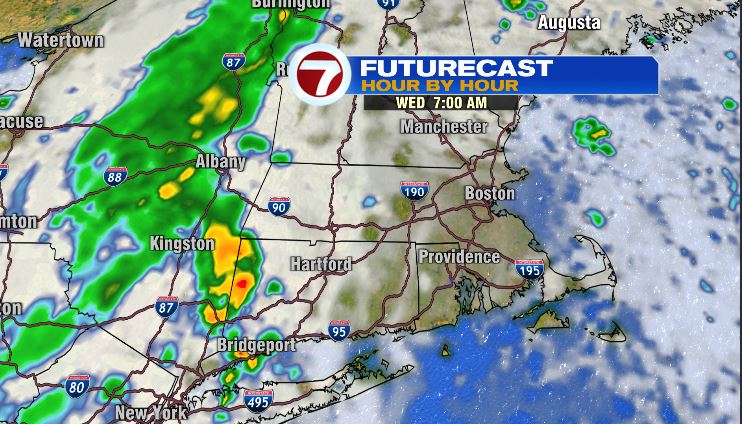 Next up, 1pm WED…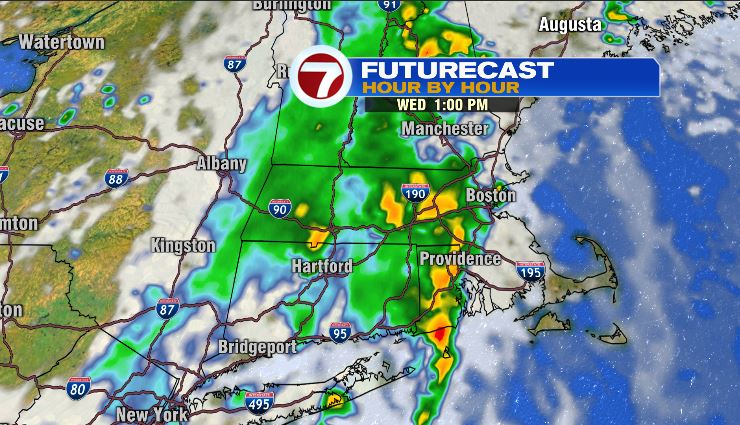 And finally, 7pm WED…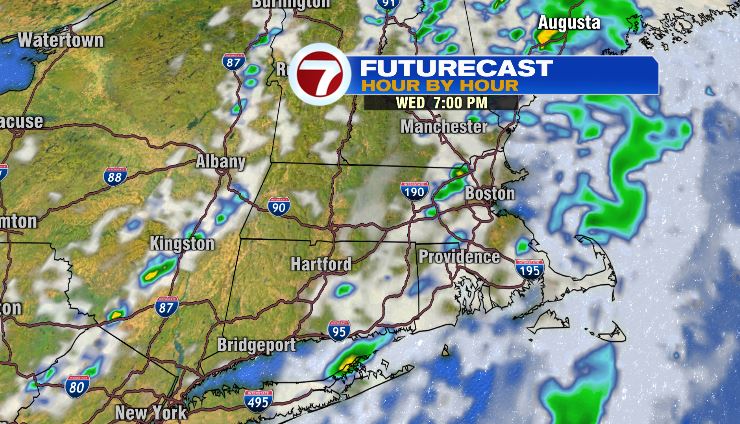 Again….if you come across a flooded roadway, do not attempt to drive through it as you don't exactly know how deep the floodwaters are. Recall, 2 feet of water will stall out your car engine (3 feet if it's an SUV). Behind this front is some nice weather for Thursday and Friday…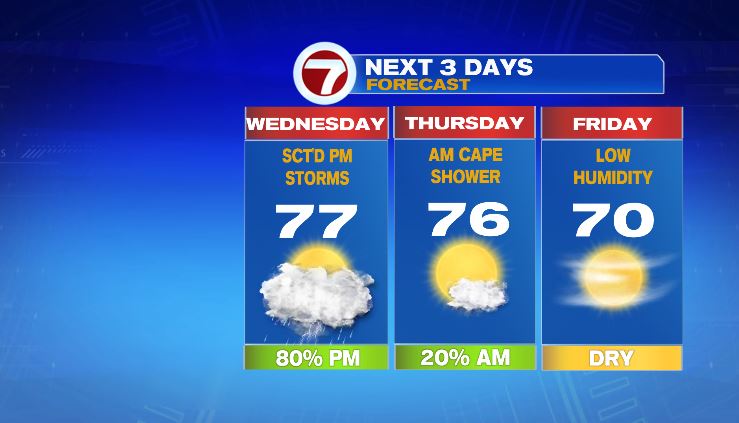 Friday will certainly have a Fall Feel to it with dry air and mild temps. The weekend may also feature dazzling fall weather IF….Hurricane Lee stays away.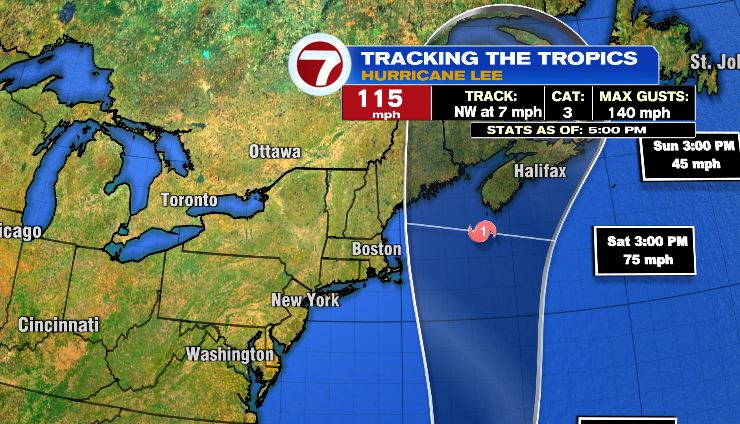 Here is the latest forecast track for Hurricane Lee (as of 5pm Tuesday)….on that track shown, that would keep the bulk of Lee's effects safely offshore (except high surf/rip currents, that will occur regardless). If the track decides to wobble west closer to New England, then we could see some rain and wind along the coast. Unfortunately, we won't have a concrete idea on the track until late Wednesday-early Thursday morning…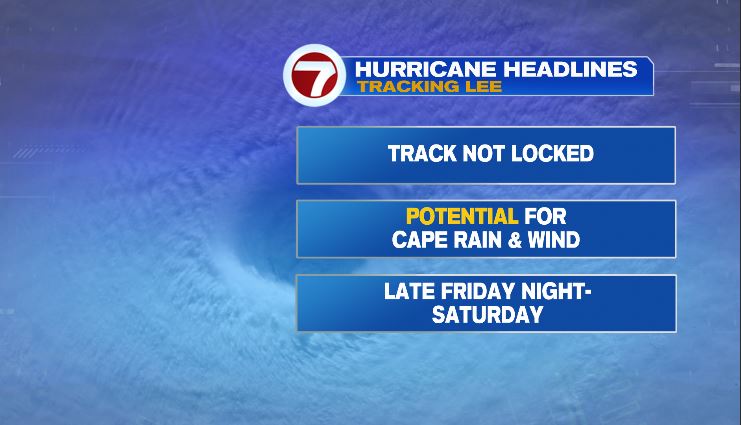 Regardless, Sunday looks great with more sunshine and dry air on tap!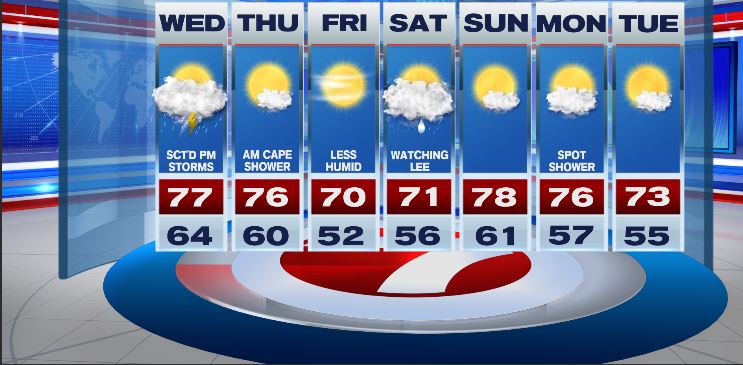 Ciao for now!
~JR