It's been an active afternoon. Severe storms moved through with damaging wind, hail and heavy rain through Worcester, Middlesex and Essex counties early afternoon. The threat for severe storms continues through 11 p.m. with areas shaded in pink under that threat.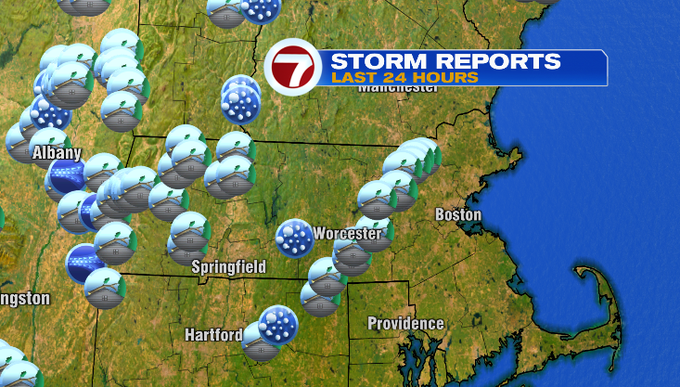 You can see numerous storm reports within the past 24 hours. We've received many of your reports and pictures from trees down and quarter size hail.
We've had the heat this week, and a front is in the process of dislodging that heat. In doing so it fired up storms today. The front will be slow to cross our region. For that reason, the thunderstorm risk continues this weekend.
We're also watching Hurricane Lee. Right now it's a category 4 storm. The core of Lee is expected to stay well north of Leeward Islands this weekend. Dangerous surf and rip currents are expected to develop around the Western Atlantic through early next week. It's still too early to determine its path beyond early next week. It's likely the East Coast will at least get some rough surf and dangerous rip currents.
-Meteorologist Melanie Black