We have another great summer morning on the way this morning with changes taking hold this afternoon. This morning is all about the sunshine but we'll increase the clouds through the day ahead of our storm chances this evening. You'll notice a slight uptick in humidity as well but it's not a tropical, overly humid day. Just a touch of stickiness in the air that is not unusual for any normal summer day.
Storms will arrive again this evening and much like Tuesday, we're looking at the possibility that a few of them are strong or severe and we'll once again deal with downpours and the potential for flooding. We have a flood watch out once again for the second part of the day today and into the early overnight.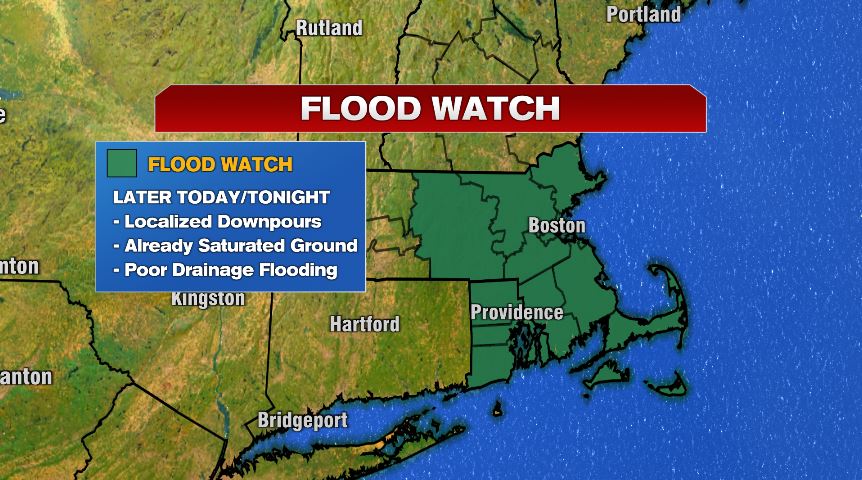 Like Tuesday, I think downpours and flooding our the biggest threat to the storms that move in this evening but some of them do have the potential to be strong and severe. The storms that do become severe would have the potential to produce damaging wind gusts and once again, an isolated tornado or two.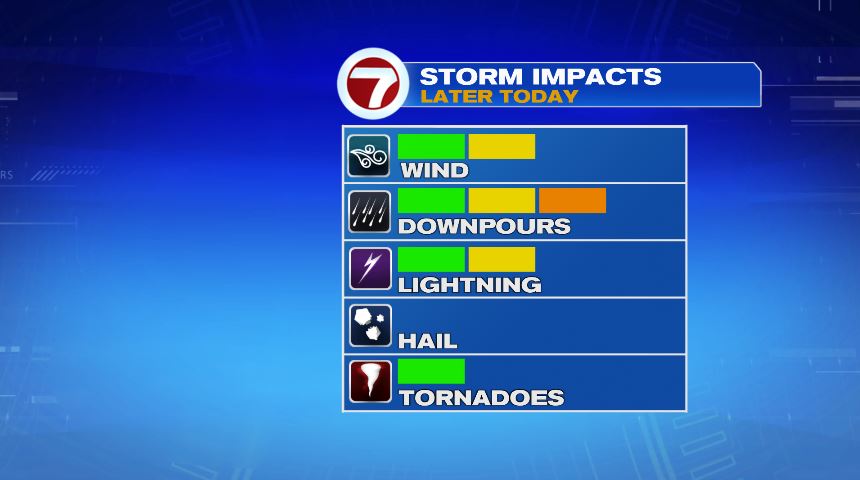 With the center of storm moving south of southern New England, that will keep the highest risk for strong to severe storms across our southern spots. The risk is elevated all the way up to 128 but I think it's most likely in southeastern Massachusetts, the Cape, and Islands. The marginal risk of severe weather is a level 1/5 on the severe weather scale. What that means is the number of storms that will become severe should stay isolated and not widespread — not to be confused with the intensity. Tuesday we had the same risk (1/5) but of the four storms that became severe, two of them went on to produce tornadoes. Also remember that downpours and flooding do not qualify as a severe storm.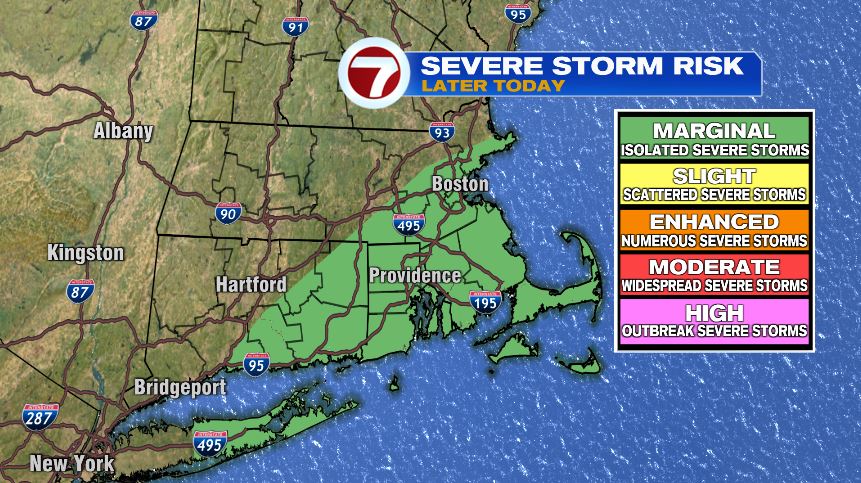 Future radar shows that at 1:00 this afternoon the storms are still off to our southwest. Clouds will increase through the day but we'll stay through lunch time. By 4:00 we'll start to see a few isolated storms pop up. These should stay isolated and primarily across our inland spots. While these storms could produce downpours, this isn't the main window we'd watch for severe storm potential. That will come as the center of the low gets closer and storms can twist and tap into that energy a little better.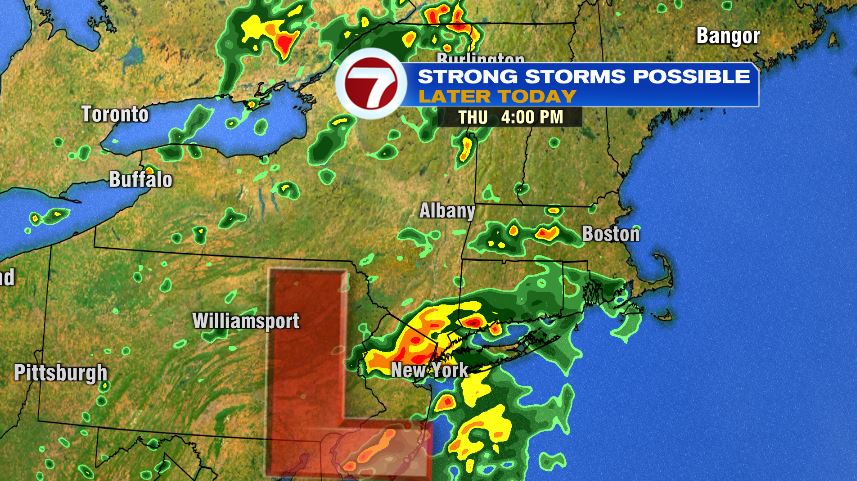 By 7pm the storms are becoming more widespread, and this is when we'll increase the likelihood that a few of those storms could be strong and severe.