It's been a warm, muggy and mostly cloudy day. Showers and storms will continue through tonight and into the early overnight hours. Tomorrow will be warm and breezy, but dry! Storms return this weekend.
Scattered showers are on radar this evening. This afternoon the severe storm threat was over Pennsylvania and New Jersey. The atmospheric environment that produced those storms will mainly stay to our south near the Islands. For that reason, we have dialed back on our storm threats for tonight. There's still a chance for a storm to turn severe. That threat is highest for the South Coast, Buzzard's Bay, Cape and the Islands.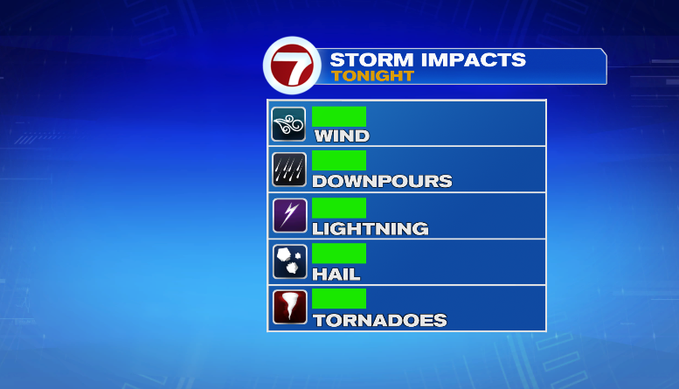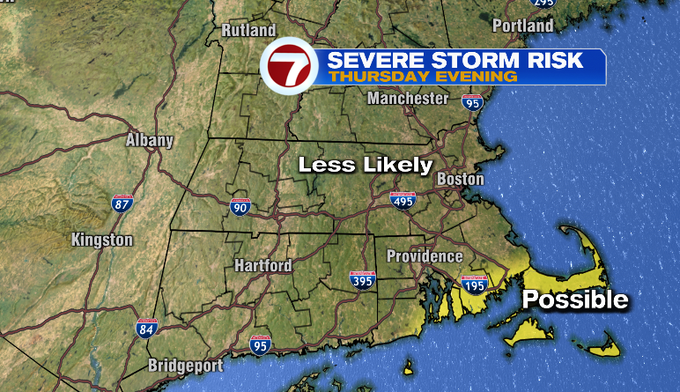 Overnight, temperatures will stay in the 60s. Temperatures will be in the low 60s inland with less cloud cover. Thicker clouds will help to keep temperatures in the upper 60s for southeast Mass.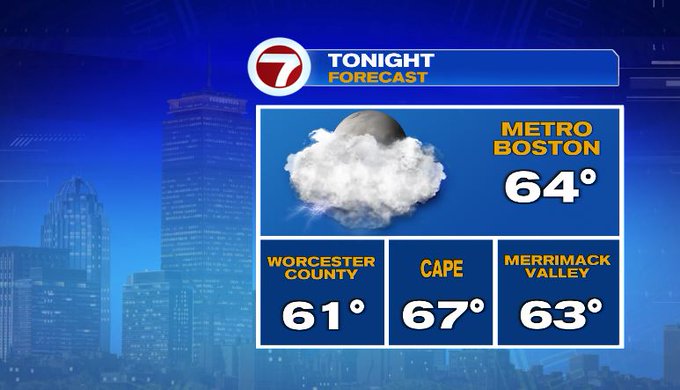 We'll see mostly sun tomorrow! There will be a slight breeze in the morning, it'll increase into the afternoon out of the west/northwest. That direction will bring in a drier air mass and drop our dew points to a more comfortable range. It'll be warm with highs in the low 80s.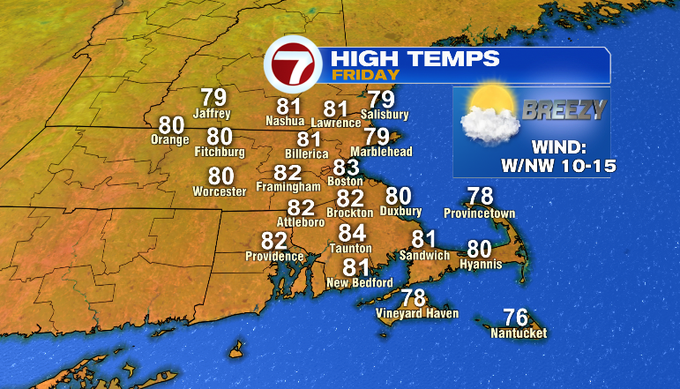 This weekend, a wind shift out of the south will increase the moisture in the atmosphere and our storm chances.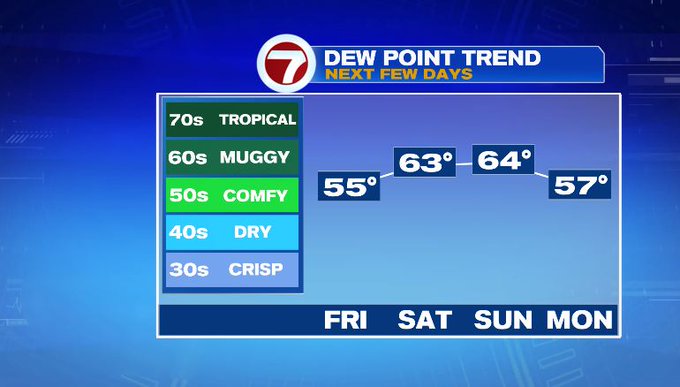 Most of Saturday looks good to get outside or go to the beach. Storms arrive during the evening. Sunday there's a chance for morning storms and then some could fire up again in the afternoon. Monday looks like the best of the next seven!
-Meteorologist Melanie Black