After finishing up a dry weekend for much of Southern New England (there were some showers near the South Coast Sunday AM), we're back to tracking scattered showers today. While the pattern is a bit unsettled to start the week, it's not a washout of a day. Any heavier shower, albeit brief, that gets going this afternoon will be capable of producing some graupel (soft hail) thanks to some really cold air aloft. A few breaks of sun are possible from time to time too as highs nudge up into the mid 50s to near 60.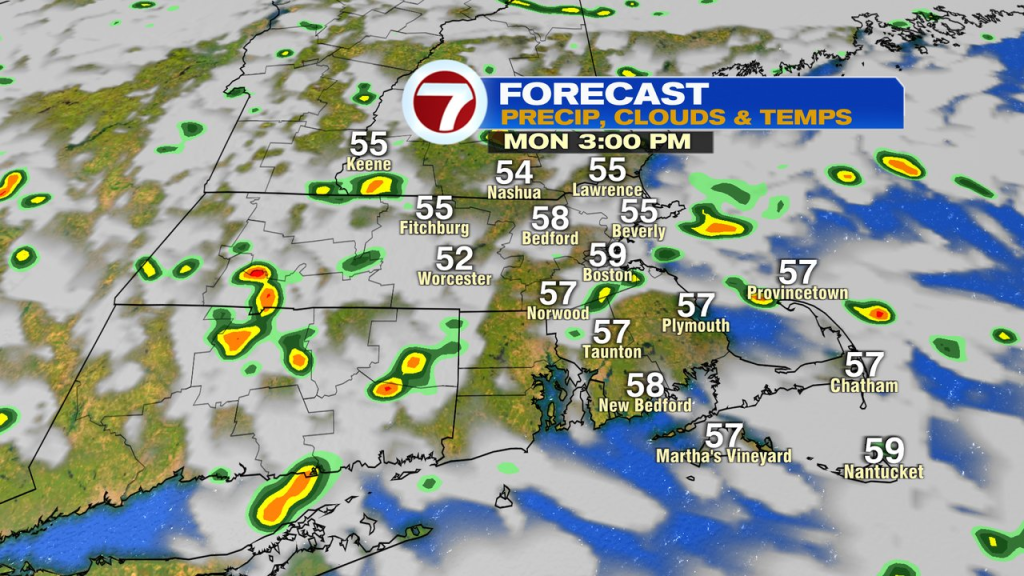 A few isolated showers are left over tomorrow with clouds, breaks of sun and highs 55-60 once again.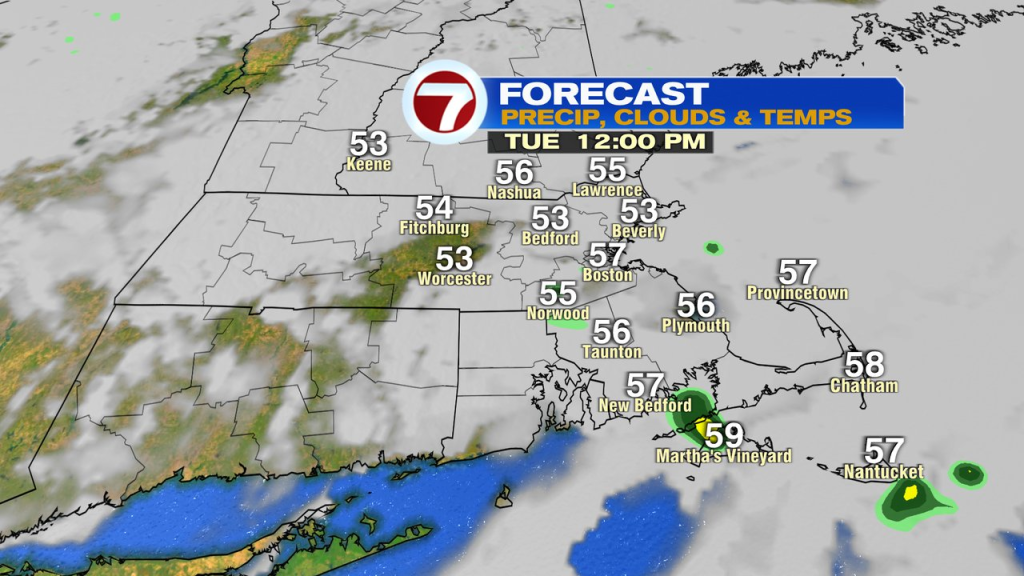 Wednesday is a bit milder and Thursday looks like the best day of the week with highs running in the mid to upper 60s with mostly sunny skies by then.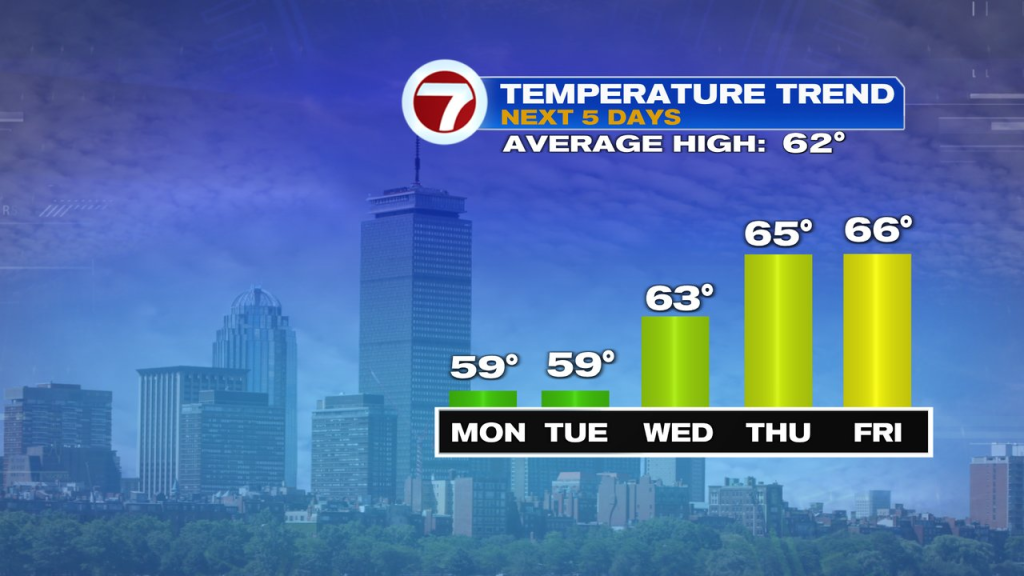 The shower chances start going up Friday afternoon/night and we'll likely deal with more wet weather at times Saturday, into Saturday night. Sunday looks to try to dry out with a gusty breeze developing.