Whoa! What a turnaround in the weather world as we had temps surge into the 70s to near 80 on Wednesday, and then managed to pick up a coating -1″ of snow 24 hours later as the numbers slid back into the 30s.  Fortunately, with ground temperatures so warm, roads were mainly wet for the evening commute yesterday. However, any dampness out there overnight likely did freeze up so watch for patchy black ice early this morning on untreated surfaces.
While we start dry today with some sun this morning, we won't finish the day dry as showers move in this afternoon. Most of the rain falls between 3:00-9:00pm, although a few showers may sneak into Worcester County a touch earlier. Also, in Worcester County, the northern areas may hover close to freezing, allowing for a period of freezing rain. With that in mind, that National Weather Service has issued a winter weather advisory for you folks out that way.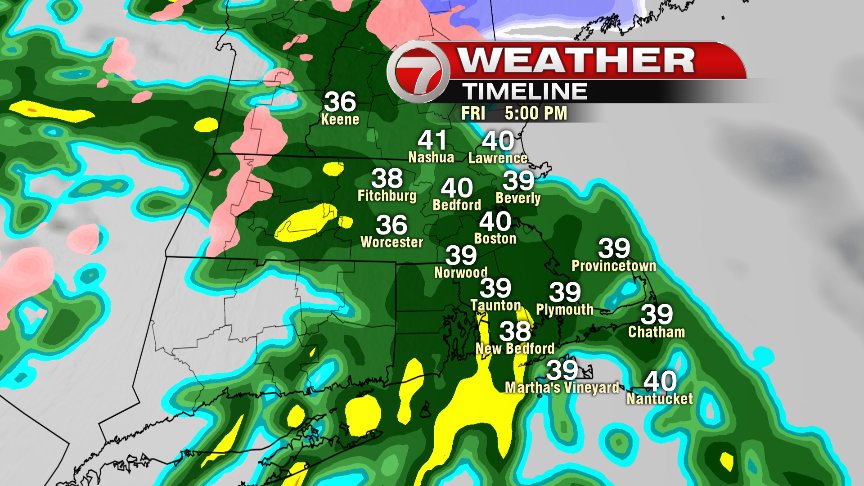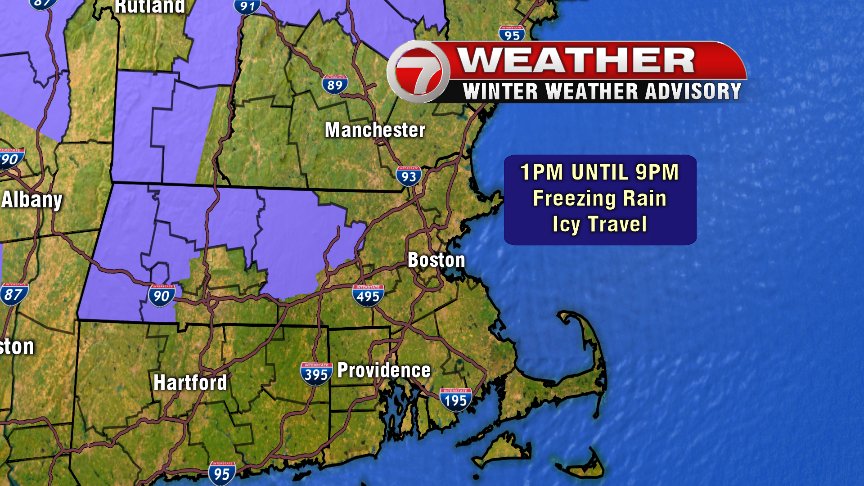 We shake off the rain overnight tonight as patchy fog lingers through the overnight as temps gradually climb from the upper 30s to low 40s, allowing for a good launching pad to get us into the 50s tomorrow. Not bad, eh?  Saturday will be the pick of the weekend with clouds, filtered sun and temps in the mid 50s in the afternoon. While I can't rule out a few sprinkles, much of the day is dry.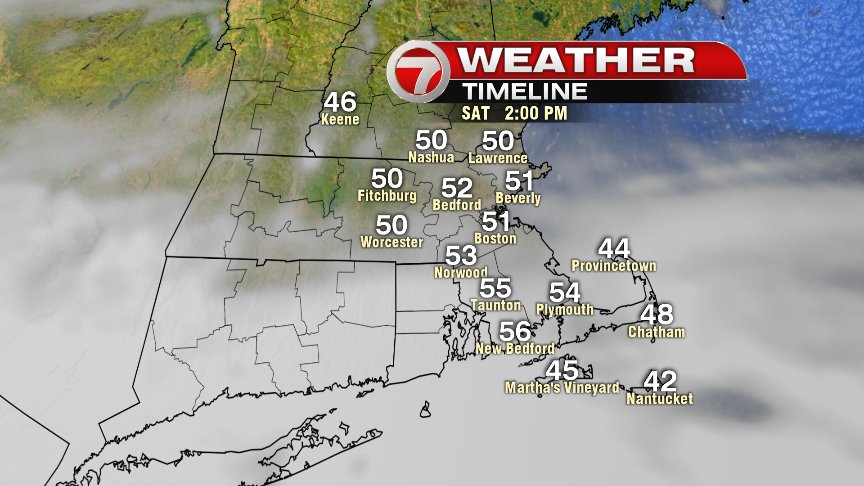 Sunday is a different story.  Two thumbs down on this one in Southern New England as a cold rain takes hold through the day with even a brief period of sleet and freezing rain possible across inland locations. While we're not talking about eye popping rain totals or damaging winds or anything like that, a general 0.50″+ of rain stretched through the day with temps in the 30s to near 40, will certainly leave something to be desired. Blah!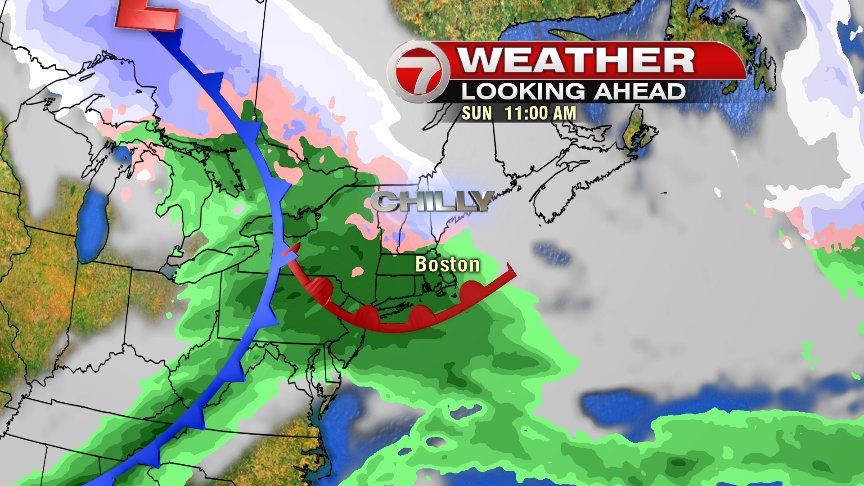 Early to mid week next week looks good, near 50 and dry.
Late-week/next weekend, we'll have to keep an eye on how the pattern evolves as it does favor storminess along/near the east coast. It's hard to say at this point whether is more New England vs. mid-Atlantic or vise-versa, but worthy of watching since tides are astronomically high in early March.
Have a good day, a great weekend and stay dry!
@clamberton7 – twitter