After record-breaking heat the past few days, cooler weather remains in the forecast as two weather systems look to send temperatures back to reality.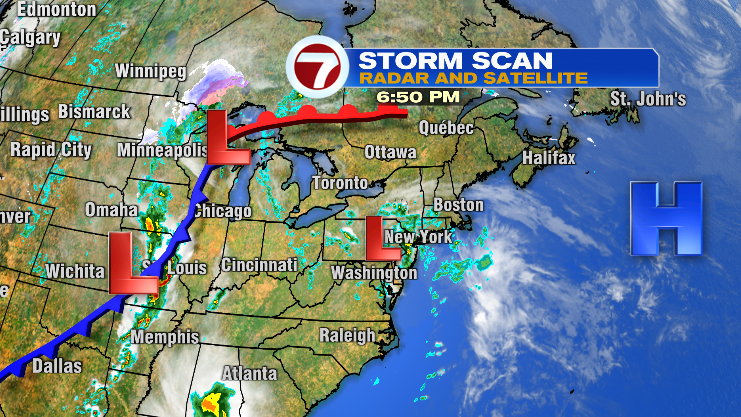 Overnight tonight, a weak low pressure system will slide through Southern New England, bringing scattered showers to the area. An isolated thunderstorm or two is also possible.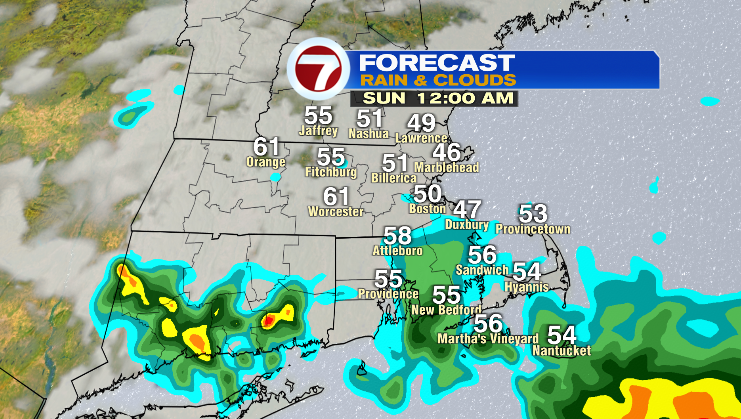 Showers will start moving in to southeastern New England after 10pm, and become more widespread after midnight.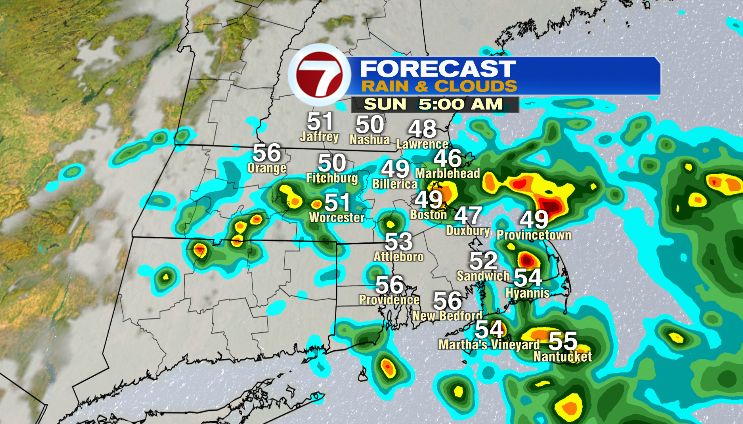 By Sunday morning, most of the shower activity is expected to diminish, with cool, cloudy conditions expected for the rest of Sunday.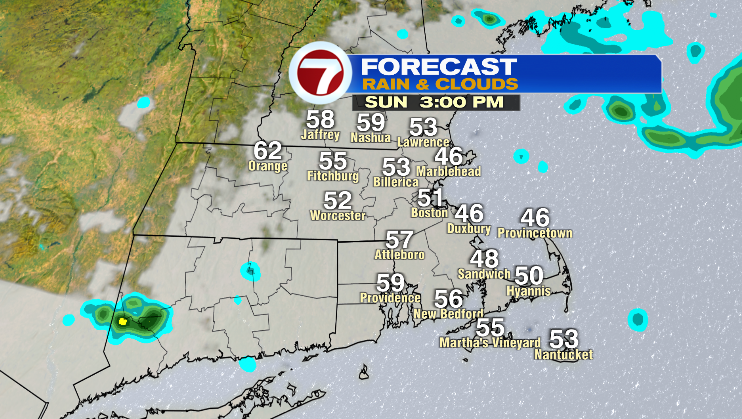 A cold front arrives Monday afternoon and it will reinforce the cooler conditions midweek. High temperatures will range in the 50s and 60s for the entire week.